+Creative Lifestyle Here+
Adding Chinese elements to the design of Rolife's products makes them own the practicability and good-looking appearance. 
Book nook series is our new design. There are five different types based on various sceneries. It isn't only a decoration. The finished book nook can separate books for arrangement. It can also be used as a night light.
The Super Creator is the first plastic house of Rolife! You can only spend 1 hour assembling this plastic house for its insertion-design and stickers. And the edges of the boards are equipped with connectors, supporting "—" horizontal stacking, "I" vertical stacking and "L" type.  
Maybe every adult dreamed of owning a little shop in their childhood. Our miniature house can make your dreams come true! The wooden insertion-design and exquisite parts will bring you a new assembling experience.
One day you are going to open a box, a surprise figure box. You don't know what you will get. This process gives you the feeling of surprise and satisfaction. And the luminous technology and flocking technique will bring every figurine a different visual and touching feeling.
When you finish the assembly of TG Creative Item, you will find them delicate. They can almost be called as the works of art. Put it in your house to make a vintage ambience up.
How long have you not enjoy your life? The assembling process is a wonderful experience for its wooden insertion-design and colorful appearance. The beautiful decoration with function of music is the best choose for you to save you from the busy life.
You can know about all the new things of our products here.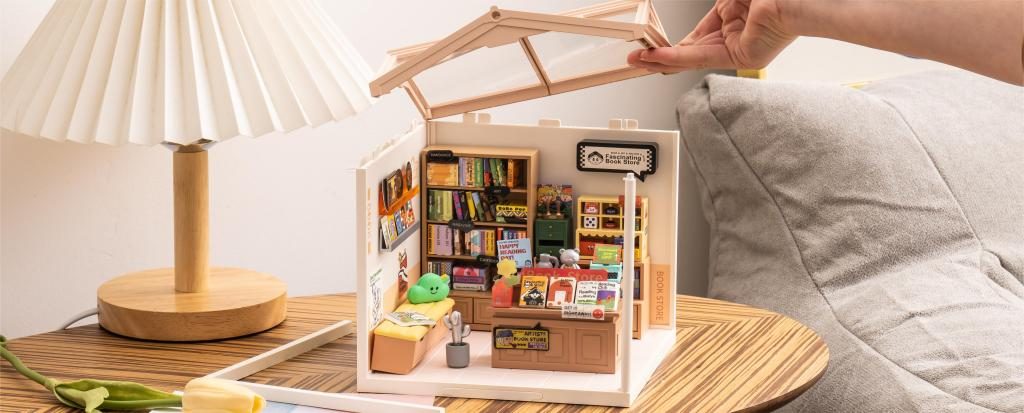 New Gameplay – Super Creator Accessories Package
Do you like the new product – DIY plastic miniature house, Super Creator? Have you assembled these lovely houses? The new gameplay is coming! The roof and dust-proof door can keep the house clean, and you can assemble different shapes with the accessories package!
New Arrival – Double Joy Bubble Tea
A plastic exquisite house with insertion-design will bring you a new assembling experience. This is our new arrival – Double Joy Bubble Tea. After finishing this house, you can build other houses in this series. And you can make different shapes, as the edges of the boards are equipped with connectors, supporting "—" horizontal stacking, "I" vertical stacking and "L" type!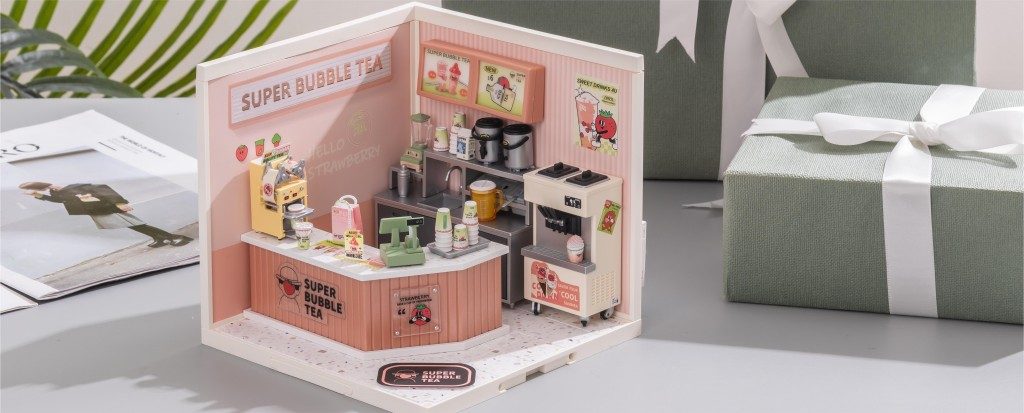 You can get more information about our company there.
Rolife was founded in 2017. The sincerity is our attitude towards every product and consumer. The birth of each Rolife's product contains the designer's way of getting along with the world, telling the unique romance of the Chinese people, and exploring the infinite possibilities of oriental beauty. We always adhere to the international first-line high-quality production requirements, passing a full range of testing to ensure the safety of products. Our own factory, coupled with premium materials, advanced technology and innovative design, is enough to bring you excellent products.