Since 2017, Rolife has aimed to be a leading Chinese cultural toy brand, promoting original Chinese designs worldwide. We foster creativity, encouraging individuals to express their unique imagination for a joyful, healing, exquisite, and beautiful lifestyle.
With a decade of development by the Robotime group and Rolife's independent industry expansion, we have a creative center of over 200 members in Suzhou and a vast creative factory spanning 200,000 square meters in the Shuyang Economic Development Zone. Our global presence includes 10,000+ stores worldwide through both online and offline sales channels.
Our product range includes IP toys, DIY miniature houses, 3D wooden puzzle models, book nooks, music boxes, and food toys, etc. These exquisite products offer enjoyable toy experiences that cater to the diverse imaginations of users across all age groups. Each product from Rolife reflects the designer's unique way of interacting with the world. We consistently adhere to top-tier international quality standards, conducting extensive testing to ensure product safety and health. Through continuous refinement and reshaping, we infuse each product with a unique, delicate texture that resonates with consumers, offering sincere and healing experiences.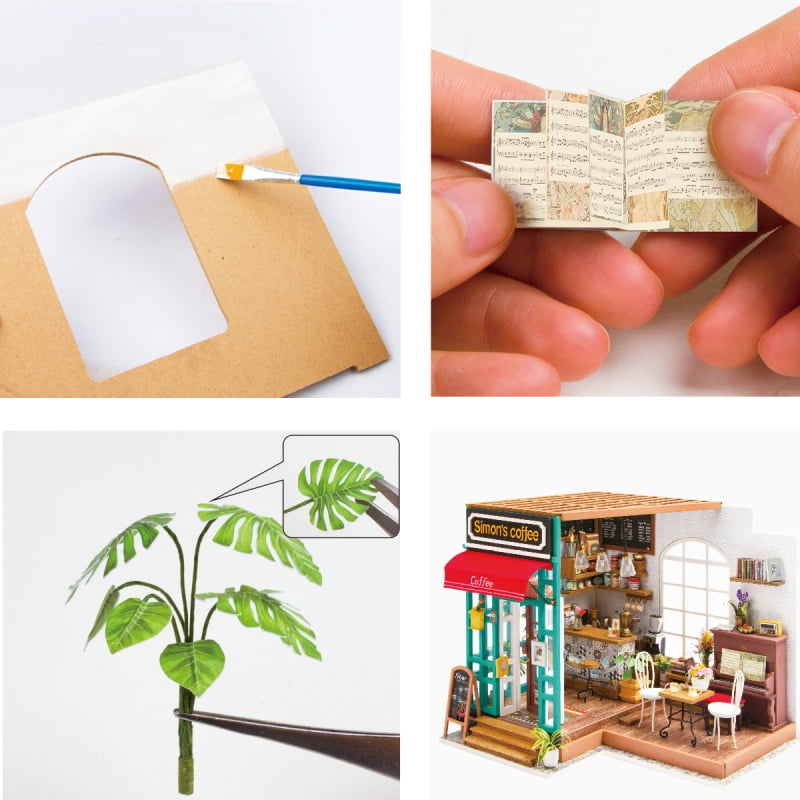 Coloring and Paper-Cutting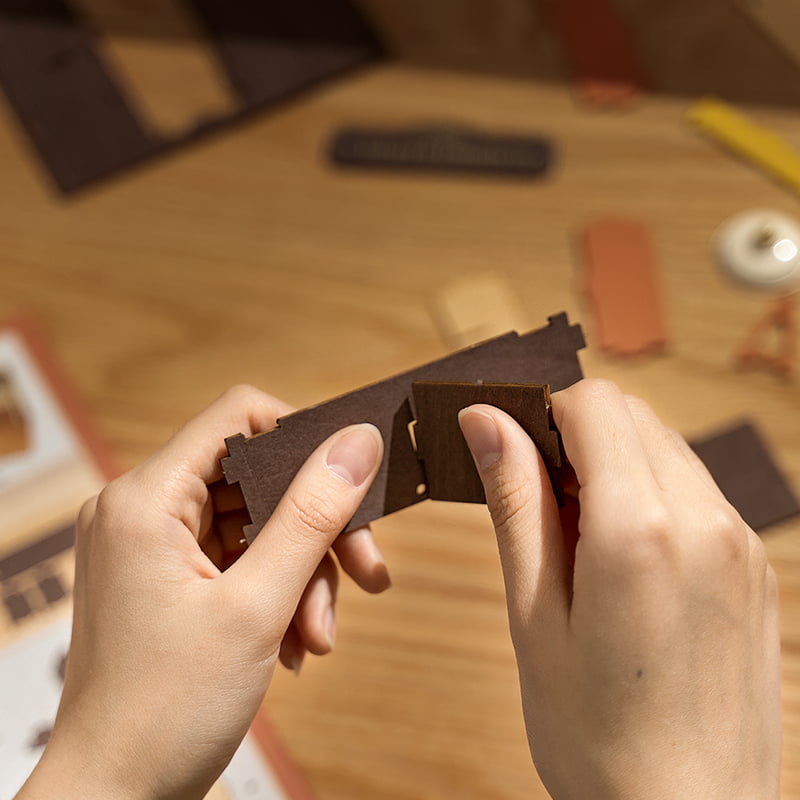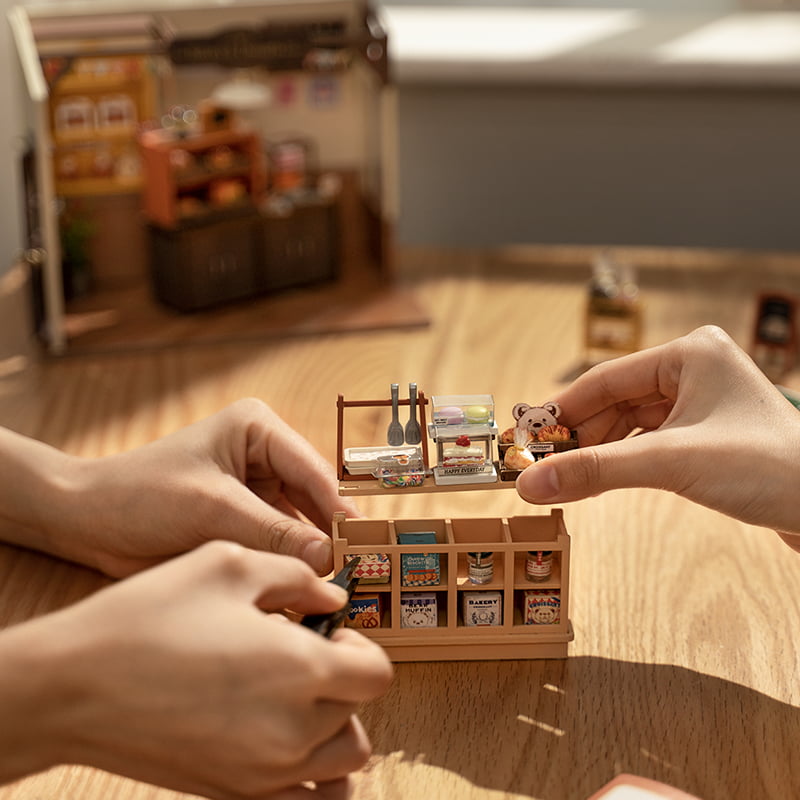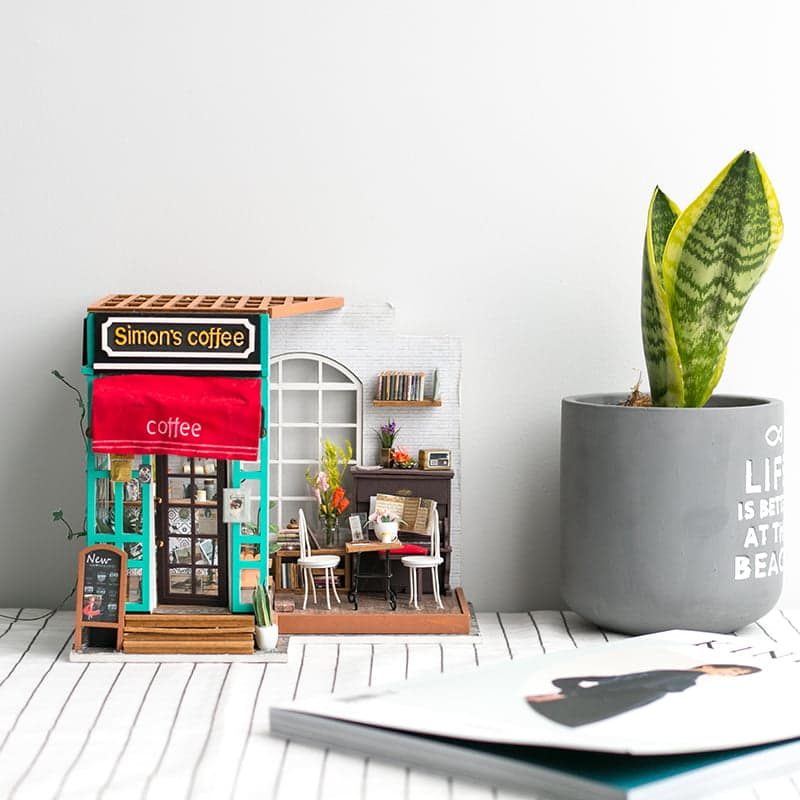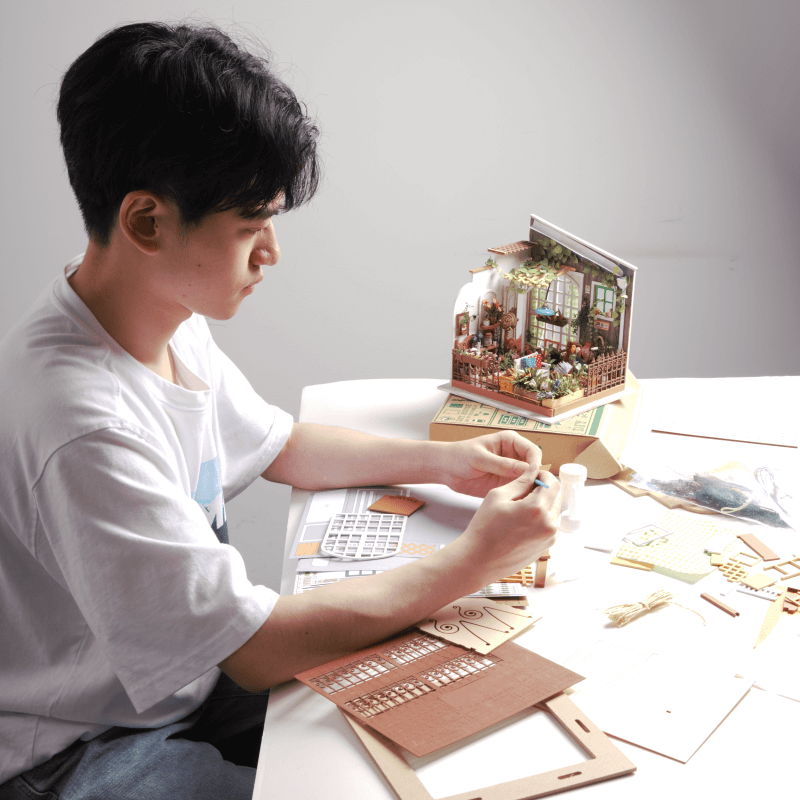 Personal Hands-On Skill Development
– Premium Materials: We carefully select high-quality and eco-friendly materials to ensure our products are safe and durable.
– Stringent Testing: Every product undergoes rigorous testing and quality checks to meet international standards.
– Sustainable Practices: We strive to minimize our environmental impact by adopting sustainable production and packaging methods.
Rolife has a skilled creative team consisting of professionals in original design, content marketing, IP authorization, media promotion, and platform operations. With over 80% of our team members born in the 1990s and more than 50% being designers, their expertise, extensive business experience, and innovative thinking drive the quality and interpretation of Chinese original designs in our products.
– "I purchased the music box as a gift, and it was a huge hit! Such a unique and heartfelt present." – Mark D.
– "I absolutely adore the DIY miniature house Sam's study I bought from Rolife. The attention to detail and quality exceeded my expectations!" – Sarah H.
– "The wooden puzzle
The models are fantastic! It's fun to put together, but the result is a beautiful piece of art." – James M.
– "Rolife's customer service is outstanding. They were prompt in resolving my query and made my shopping experience a breeze!" – Emily L.
If you have any questions feedback, or need assistance, don't hesitate to get in touch with us.
Email: sales@robotime.com
Headquarters Address: B302, Guohua Building, No. 328 Xinghu St, SIP, Suzhou, Jiangsu Province, China
Feel free to reach out to us above, and we'll be more than happy to assist you.