Rolife Rainbow Candy House DG158
Age Range: 14 years and up
Material: Wood, PVC, etc.
Assembly Time: 9h
Assembled Size: 220mm*140mm*168mm
Pieces: 179
About this item
Have you ever dreamed of living in the candy wonderland with your friends? The sky is made by blueberry marshmallows, the houses are made by strawberry jelly candies and the rivers are made by chocolate jam……Everything occurred in your dreams will come true in this rainbow candy shop. Sweetness swarms into your heart when the candy melts in your mouth, close your eyes and enjoy this fantastic felicity!
Description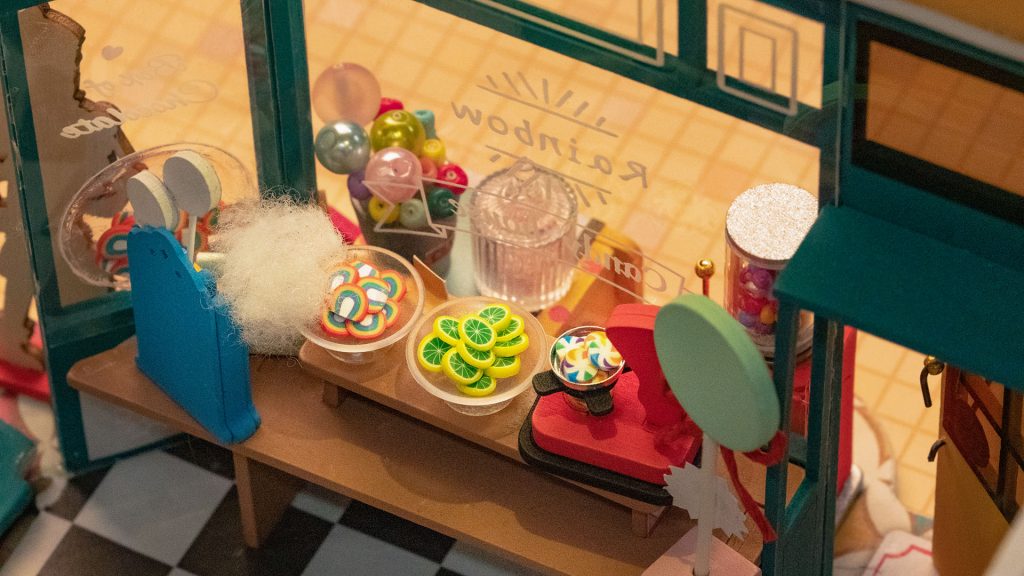 ORIGINAL BRAND AND PRODUCT Rolife adheres to the original research and development concept and focuses on the Play-Brand of DIY models. Rolife insists on speaking to the world trends with China design, following cute and independent spirit to express the life attitude of the contemporary Chinese youth and recreate the new Ecology of oriental art toy.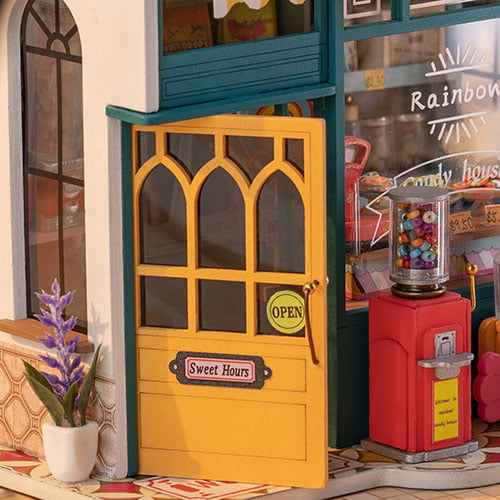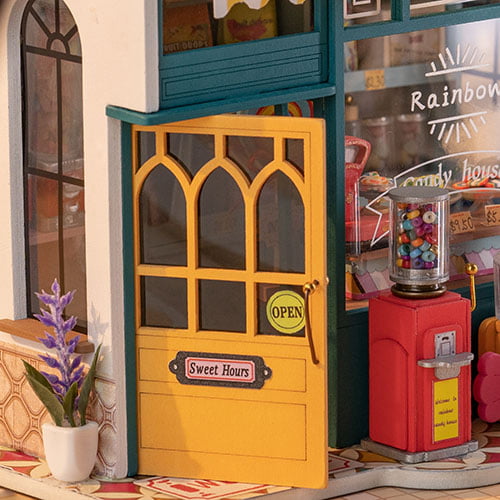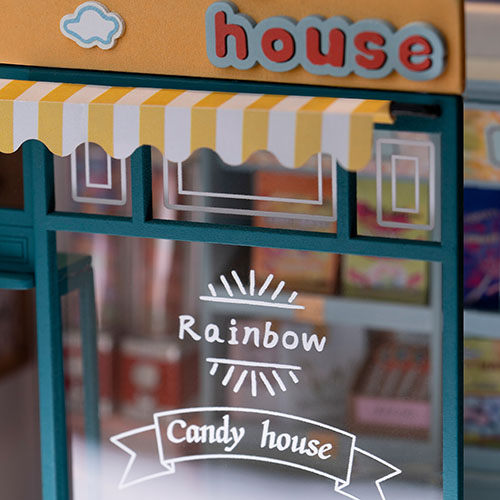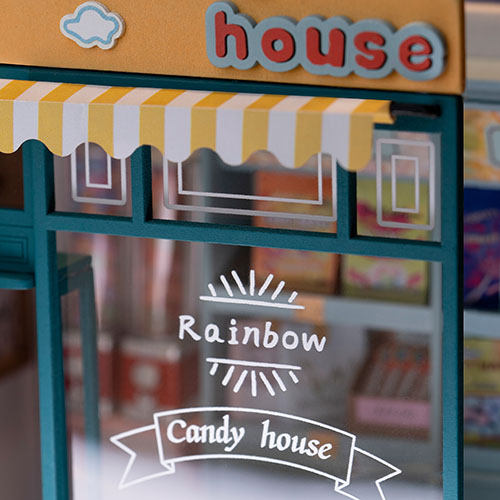 Many kits in this series need you to paint by yourself, this will add more interests and exercise your manual abilities. You can do it on your own or cooperate with other people. With exquisite accessories and vivid colors, this miniature house will bring you a visual enjoyment. After finishing it, I promise you will experience a sense of achievement.
We need fancy and innocence at every stage of our life, that can drag us from the unnecessary artificial pressure and feel the happiness from the bottom of your heart. The colorful candies of all shapes and sizes will relieve you from busy work or other trifles. Sit down and assemble this adorable house and wander in your sweet fairy tale dreams in this process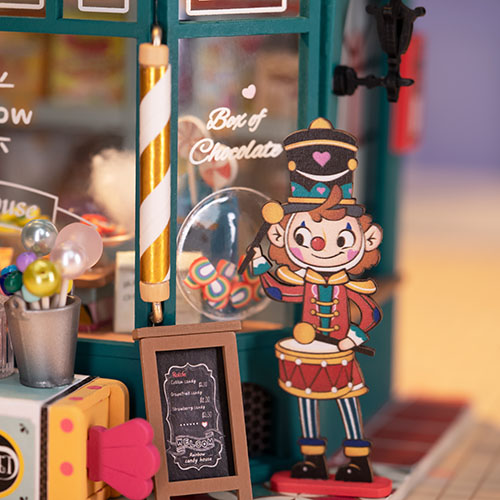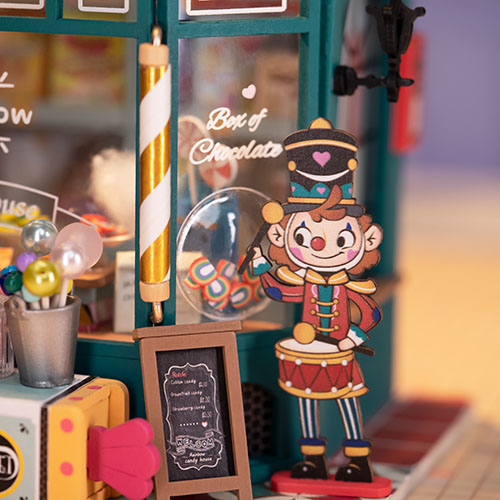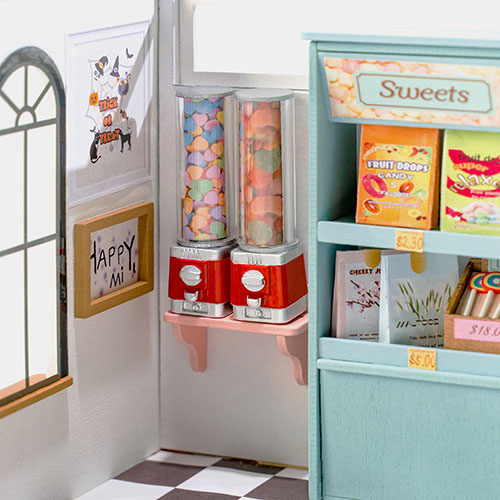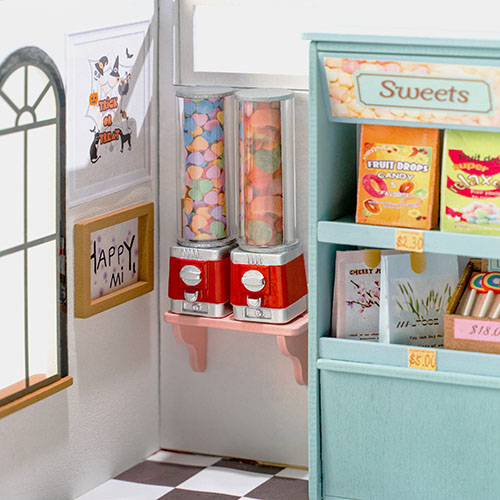 We use co-friendly material: Plywood and our laser cutting technology ensures the precision of incision to a great extent.