Emily's Flower Shop DG145
Age:14+
Material:Wood, Paper-cuts, LED light, etc.
Assembly Time: 35h
Assembly Size: 220*190*210mm
Pieces: 258
About this item
Emily's flower shop belongs to the "Happy Corner" series. This series can fulfill your dream of operating your own shop. This house is inspired by all those astounding flower shops you see in movies and tv shows. With elaborate design, it creates a vivid and gorgeous scenario that consists of different flowers and greens on flower stands in a house that is half wooden and half open-air. Build your own flower shop !
Description


DG145 Emily's Flower Shop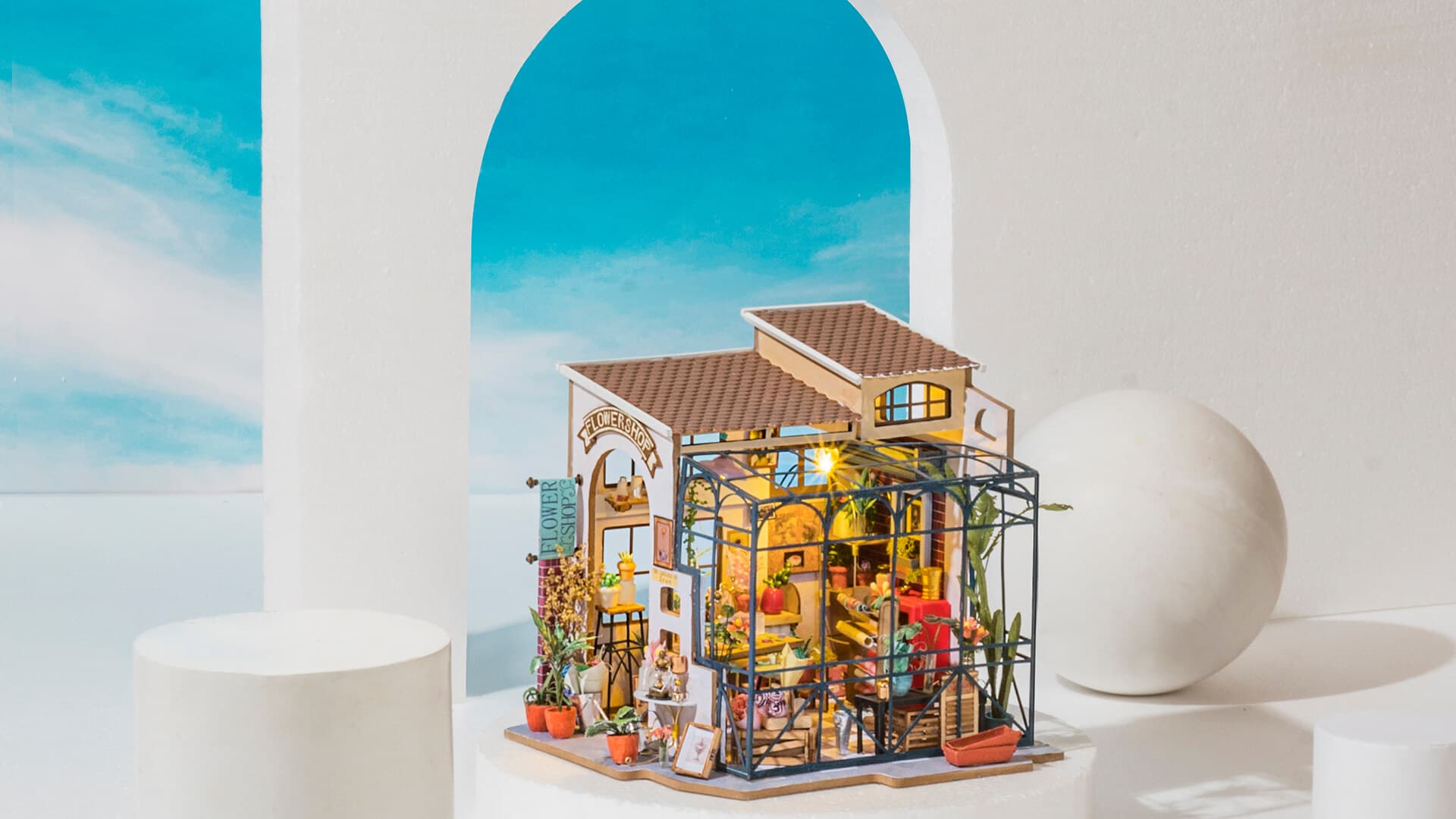 When Emily was a little girl, she used to play in her grandmother's flower room and watched those beautiful flowers that were well taken cared bloom in the sun. For a long time, she has wanted to own a flower shop. Finally she saved enough money to buy a small house and started her own flower store. The store is small, but it is neat and tidy, with shelves full of all kinds of flowers. Every day Emily prunes those flowers carefully, waters them, and packs pretty bouquets for customers because she knows that they are a gift with love from the heart.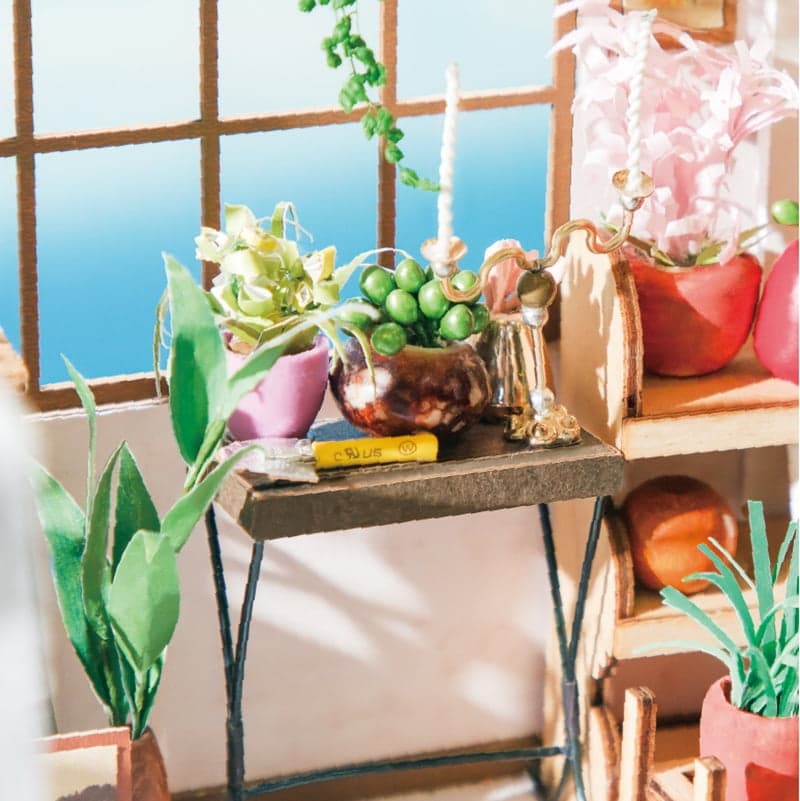 Various flowers on the table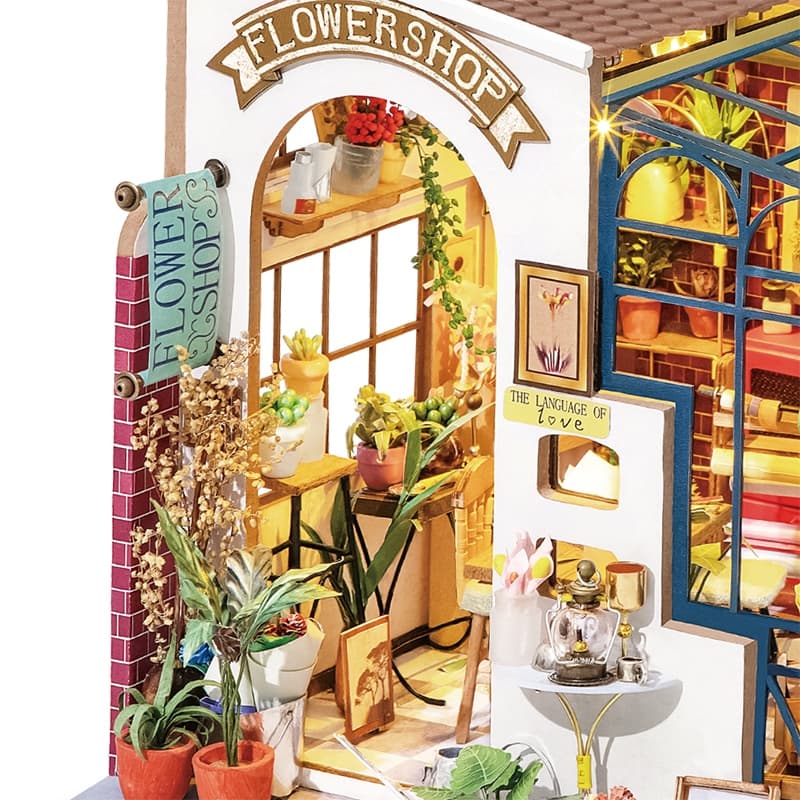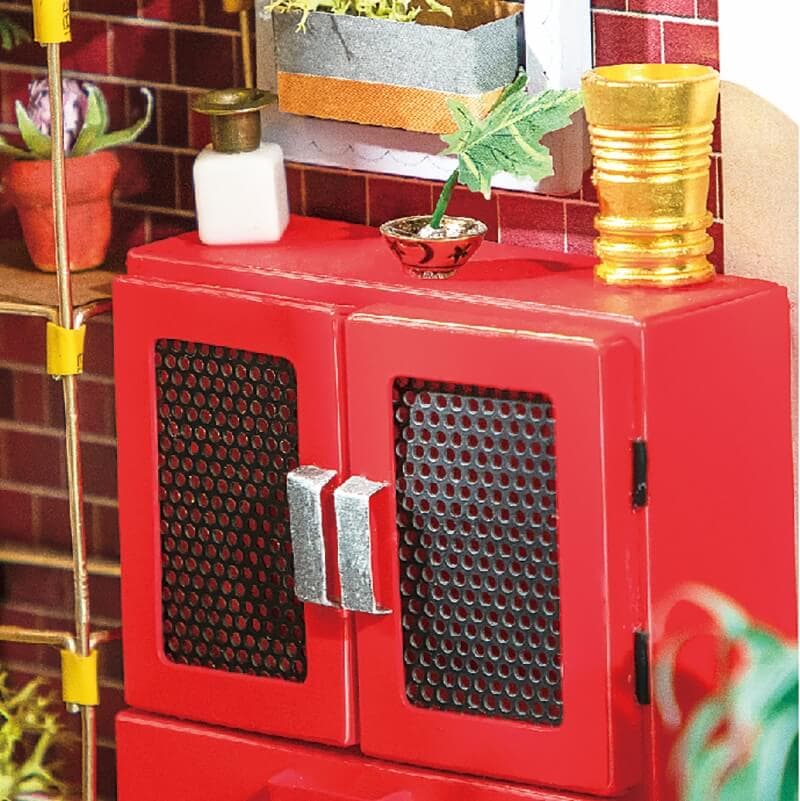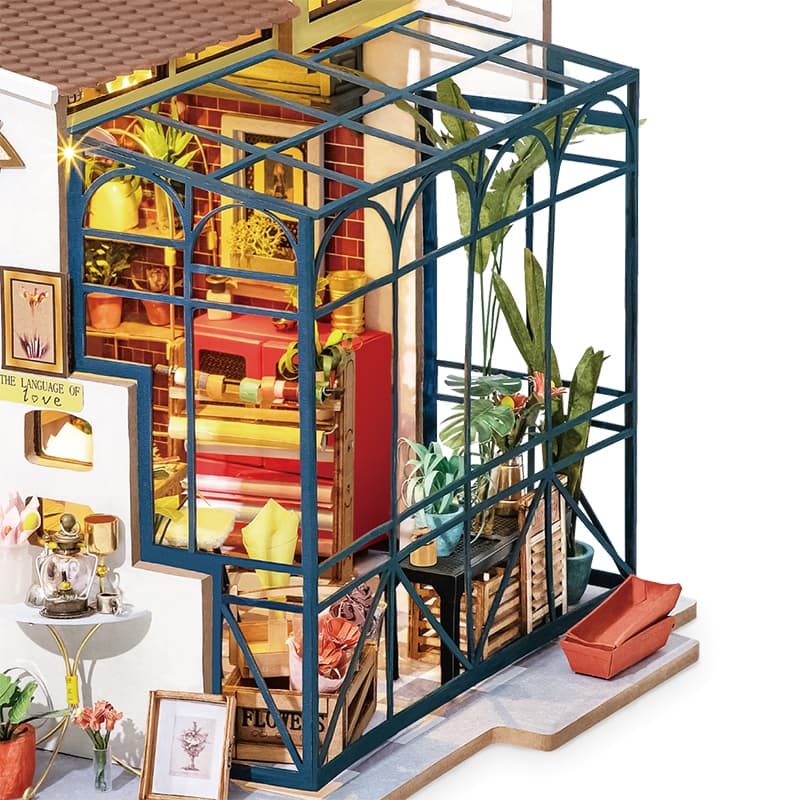 Hollow design for half house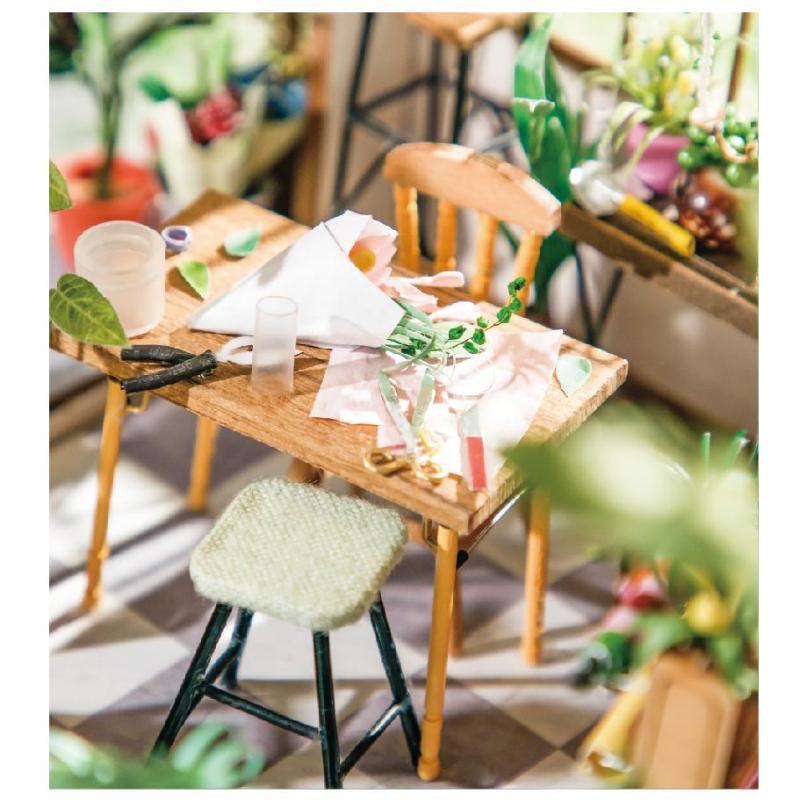 Small table for packing bouquets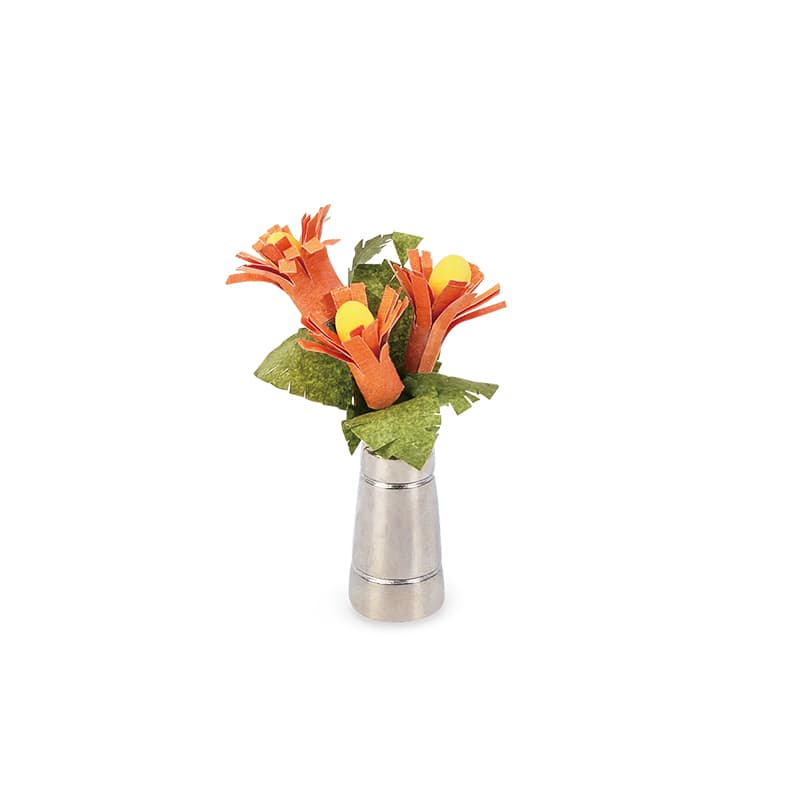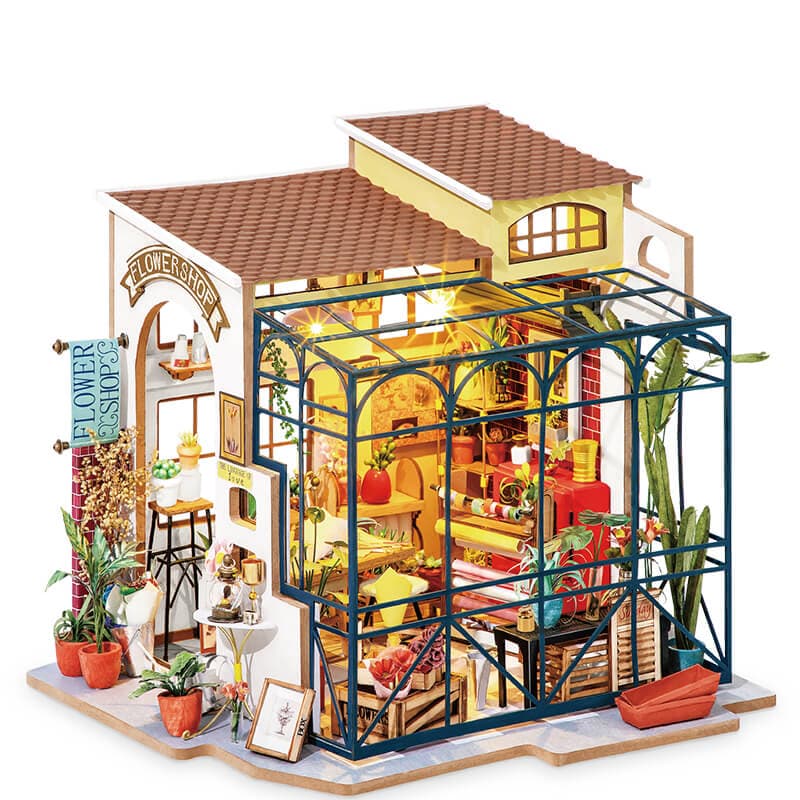 Develop mental skills and logical thinking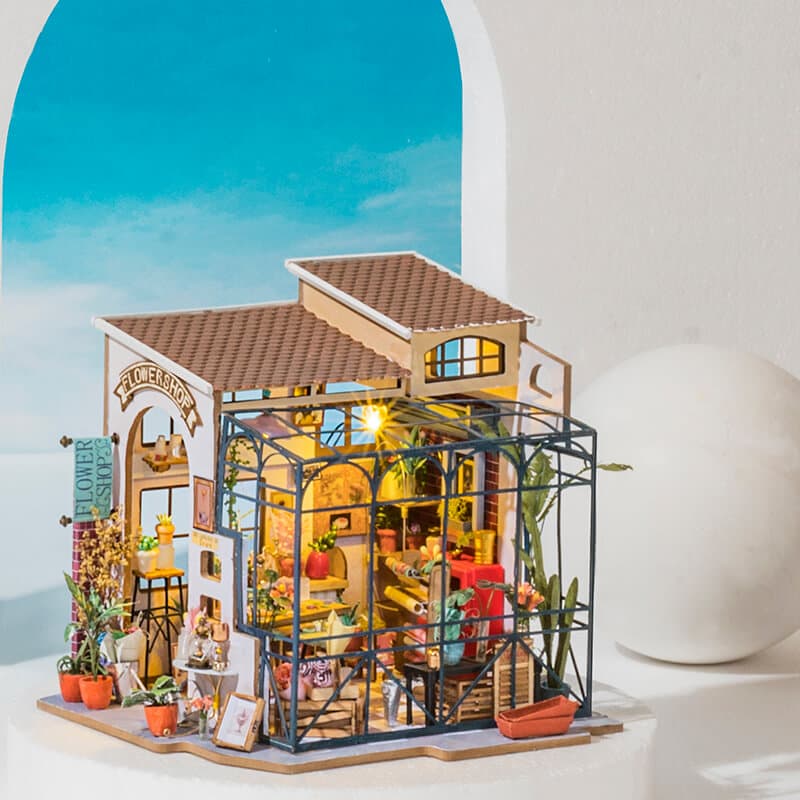 Intricate design of flower shop scene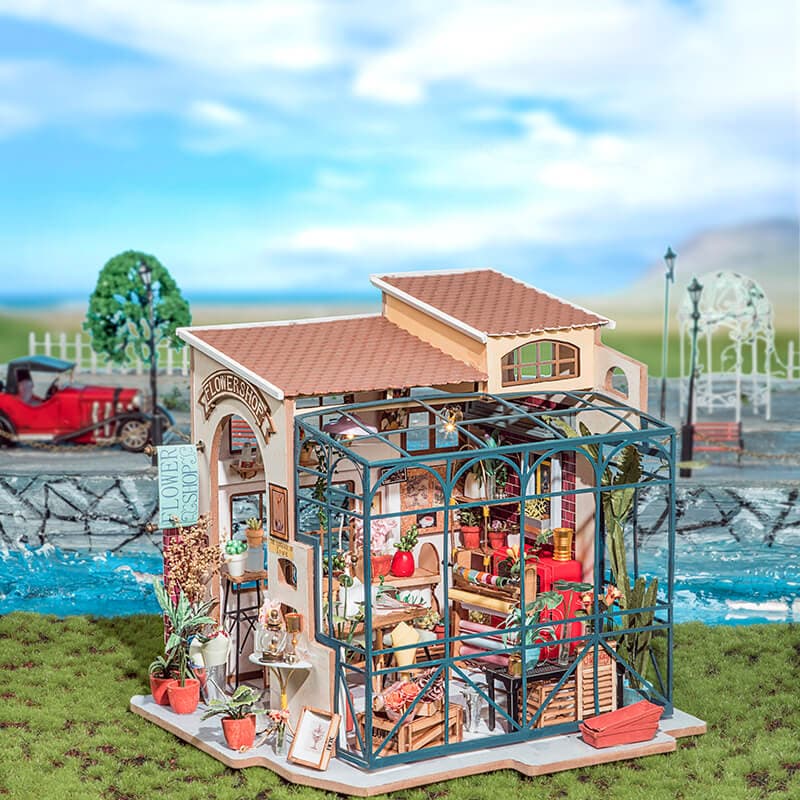 Simulation of operating a shop