Alice's Tea Store DG156
Age :14+
Material:Wood, Paper-cuts, LED light, etc.
Assembly Time: 10h
Assembled Size: 200*140*220mm
Pieces: 136
About this item
Have you ever dreamed about traveling to a magic and wonderful world like Alice? In Alice's tea store, you will find that place you are always eager for. This miniature house recreate a classical scene from the book. Create your own magic world with your friends!
Description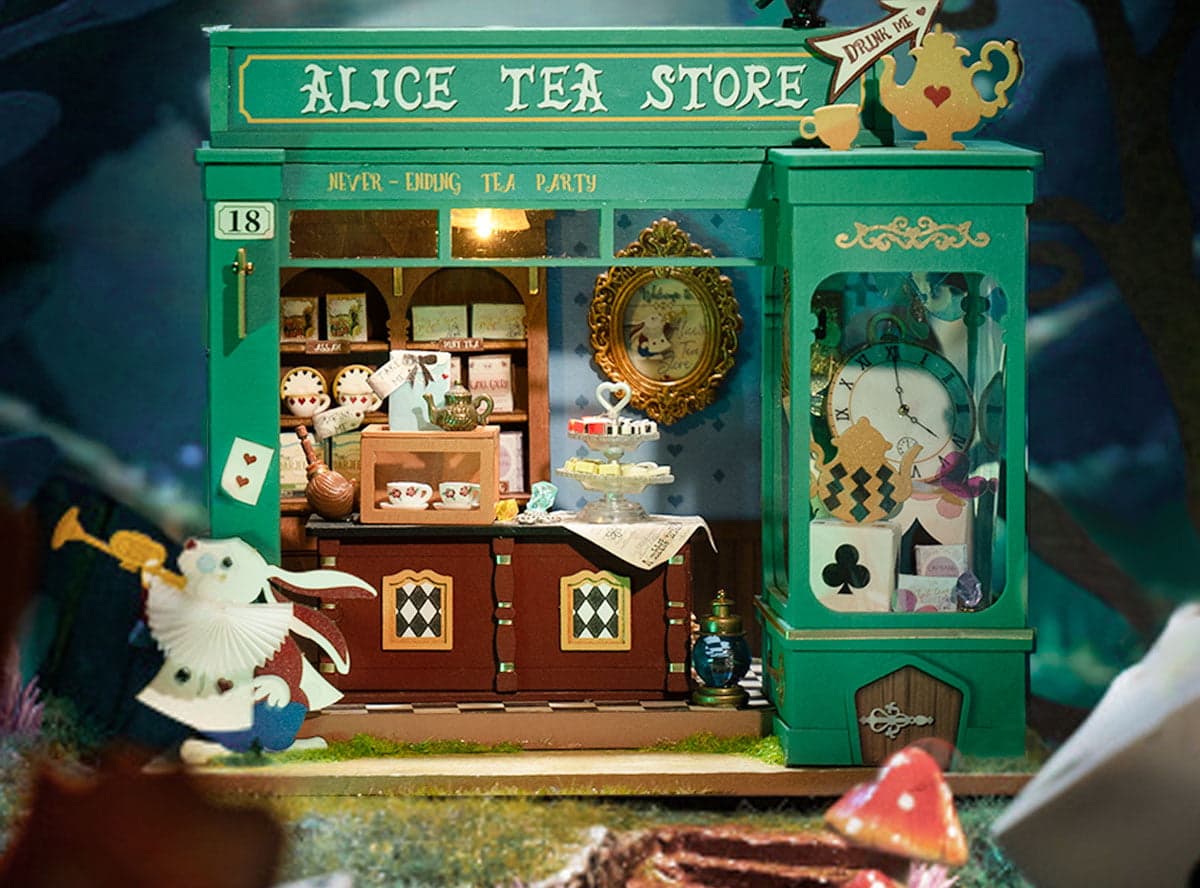 The cute little bunny is playing an instrument and the huge pocket watch in the window is swinging. Exquisite teapots and magic snacks have been well prepared on the table. The never-ending tea party in the fairy tale world is about to begin. Who will be the next lucky Alice and push the wooden door and walk inside the magic world. Everything is possible. Let's begin our adventures in wonderland.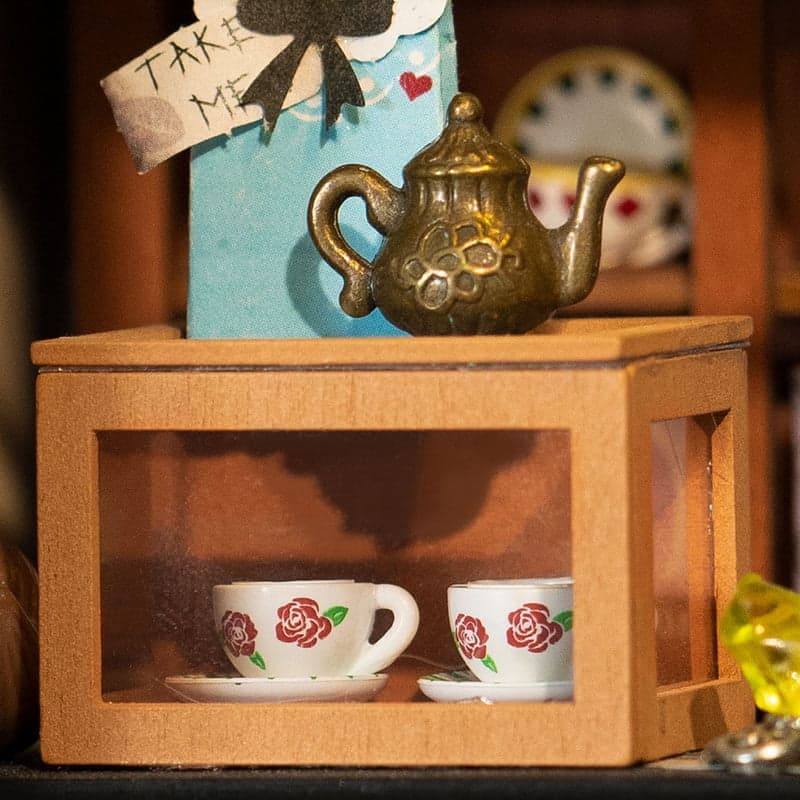 Porcelain in medieval times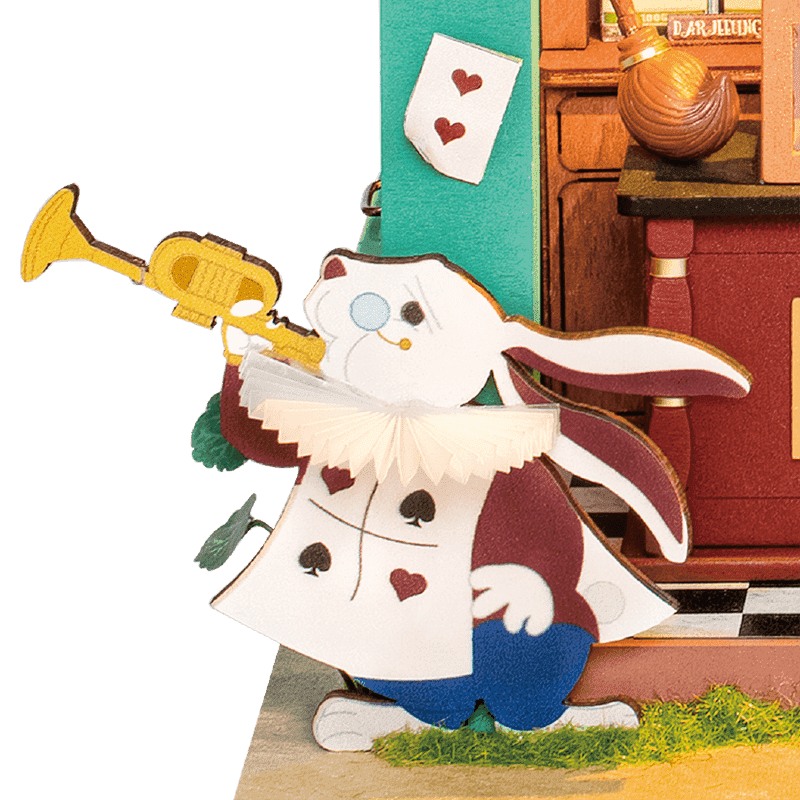 The figure bunny playing music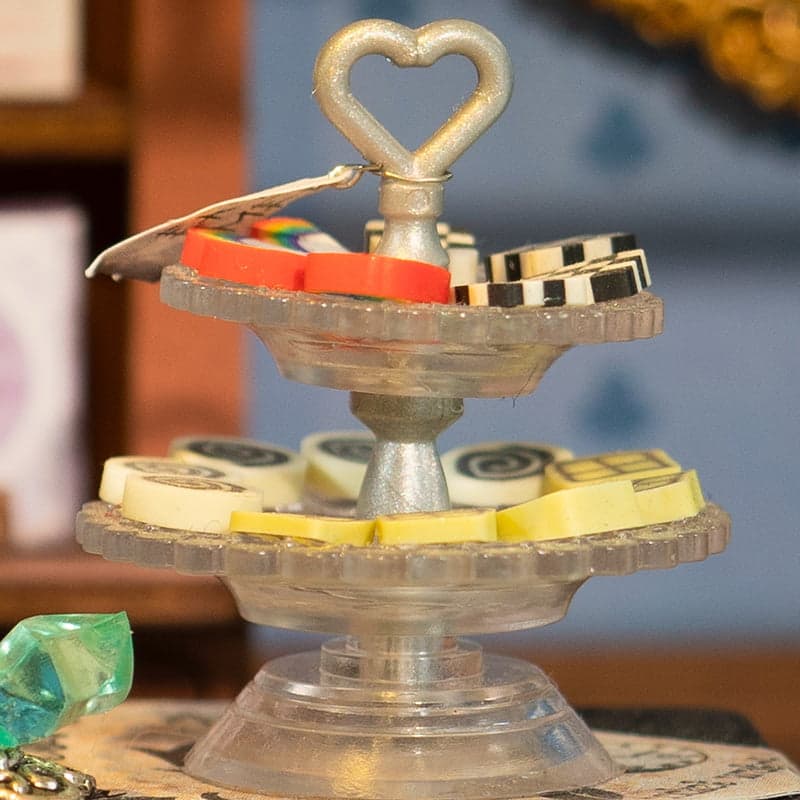 Double pastry plate in European style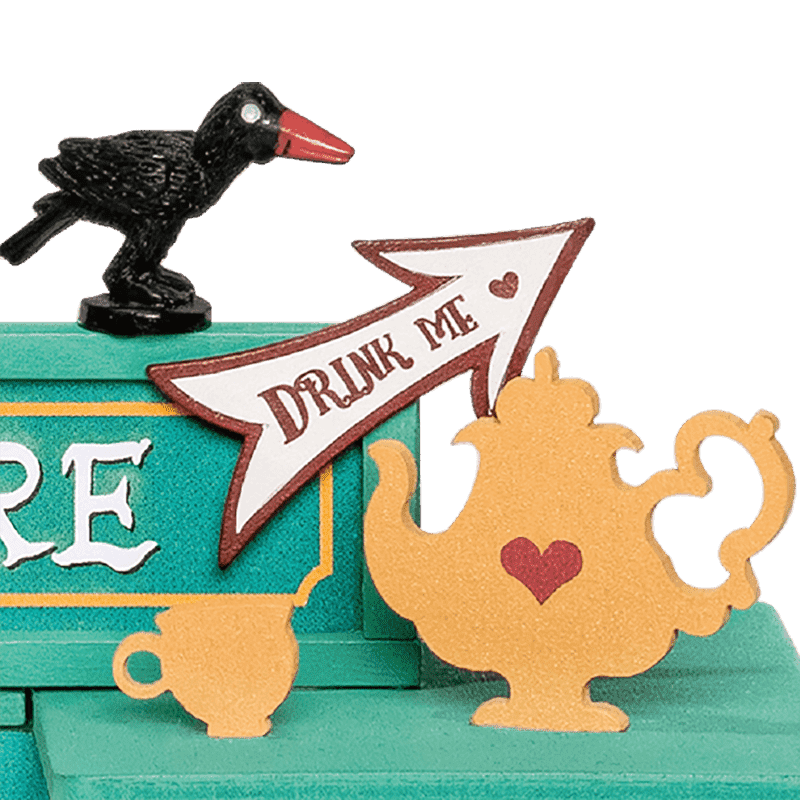 Three-dimensional decoration of crow and teapot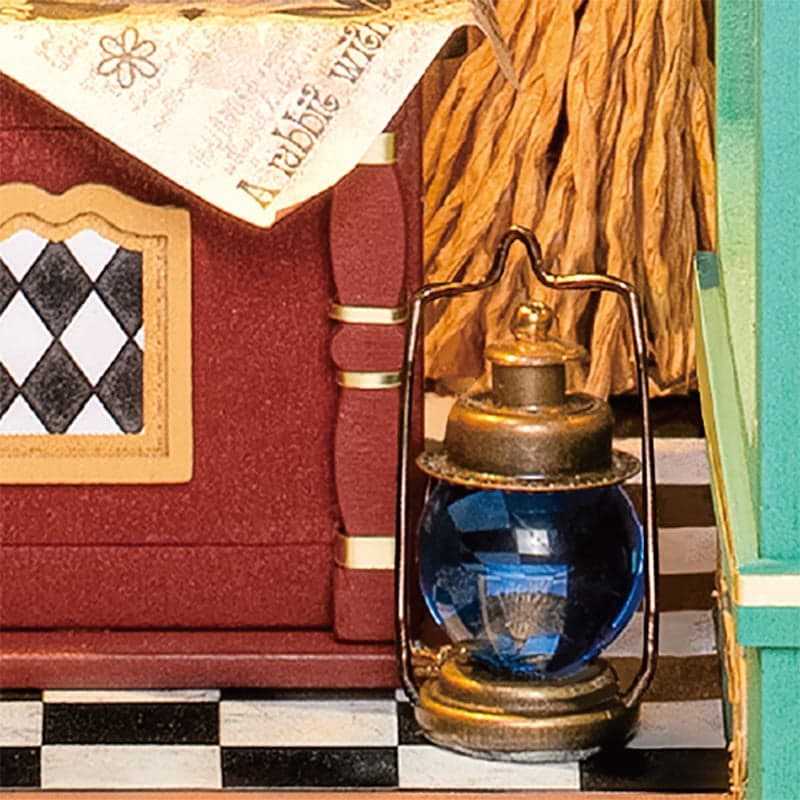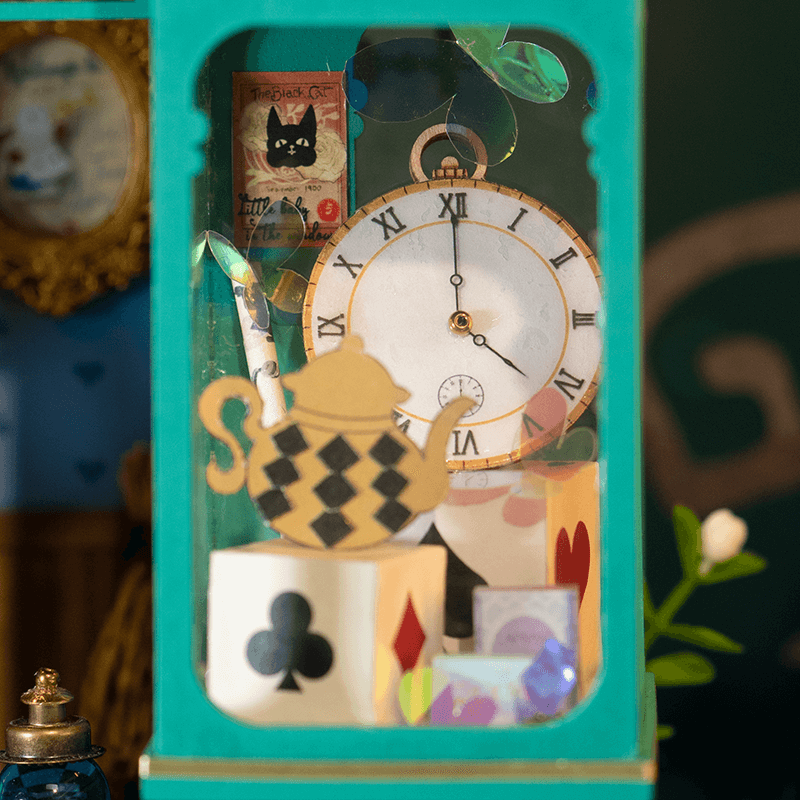 Big watch with some dices in showcase
This house features a characteristic design with many elements in fairy tale world. The little bunny is dressed in vintage clothes, the magic drinks and snacks are placed on the table and a big watch lays in transparent showcase to show the party is going to begin.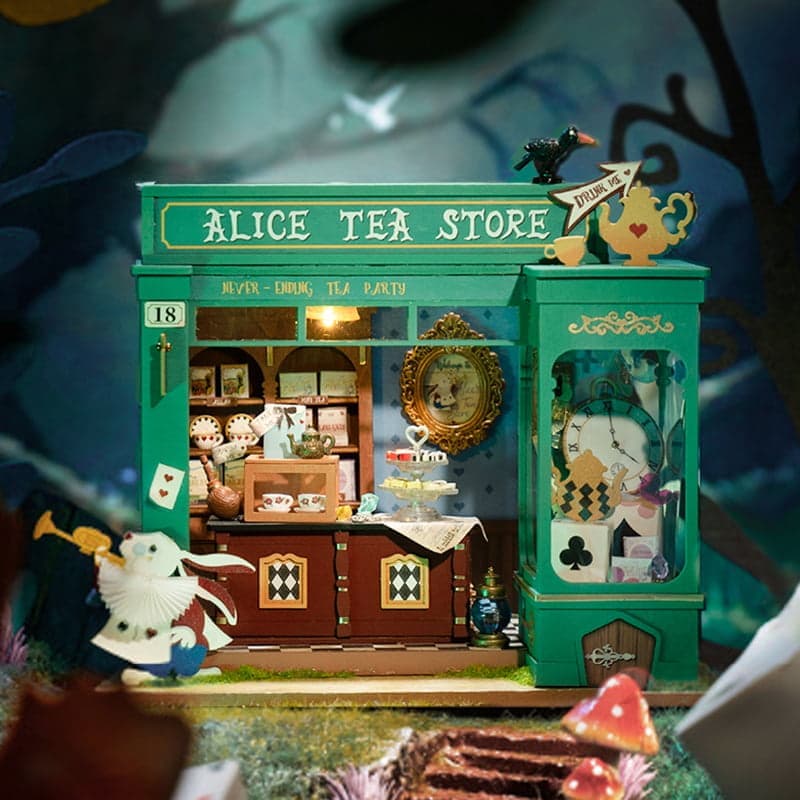 Reproduce classical fairy tale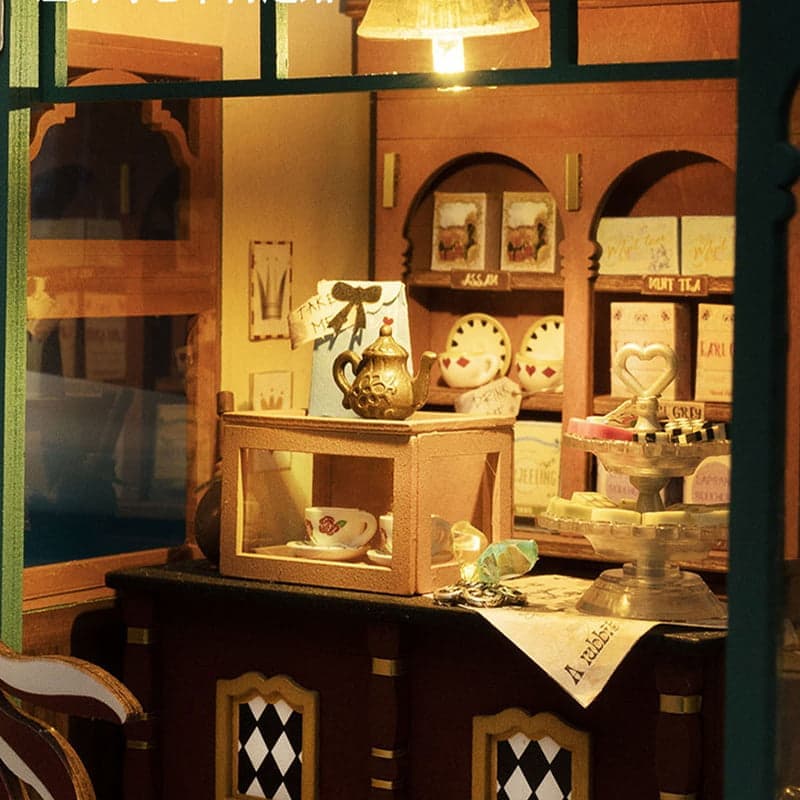 Warm and bright LED lights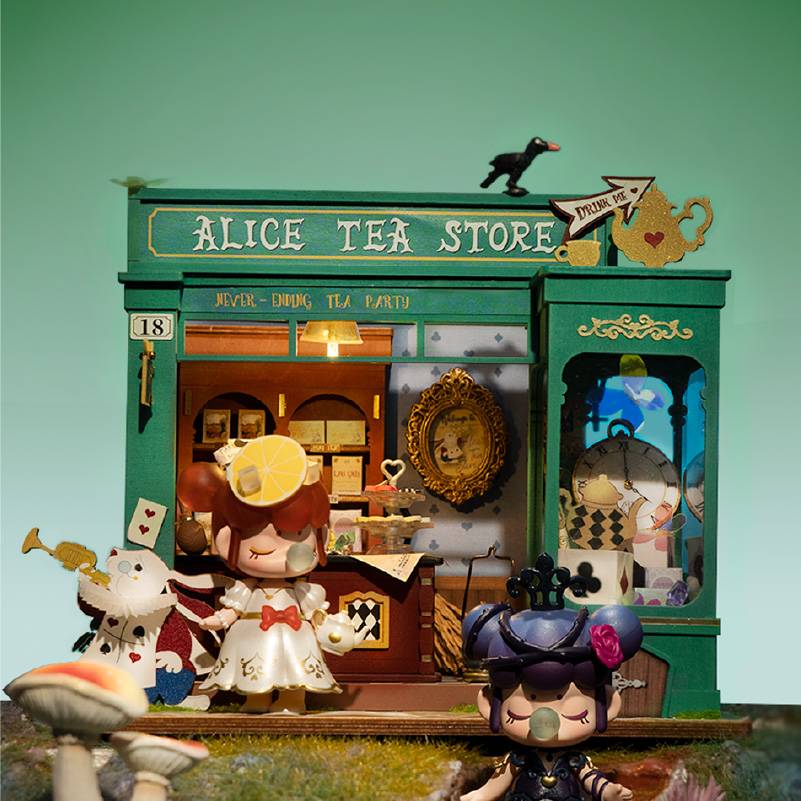 A creative decoration with dolls