Rolife Alice's Tea Store DIY Miniature House Kit DG156
Age Range(Description) :14 years and up
Material:Wood,Paper-cuts,LED light,etc.
Assembly Time: 10h
Assembled Size: 20*14*22cm
Pieces: 136
About this item
Have you ever dreamt about traveling to a place that is full of magic and wonderful things and people? In Alice's tea time you may find that place you are always eager for. The cute little bunny, the magic drinks, and snacks on the table, the magic door to another world or space let's say. Build a wonderland for the real you.
Description
ORIGINAL BRAND AND PRODUCT Rolife adheres to the original research and development concept and focuses on the Play-Brand of DIY models. Rolife insists on speaking to the world trends with China design, following cute and independent spirit to express the life attitude of the contemporary Chinese youth and recreate the new Ecology of oriental art toy.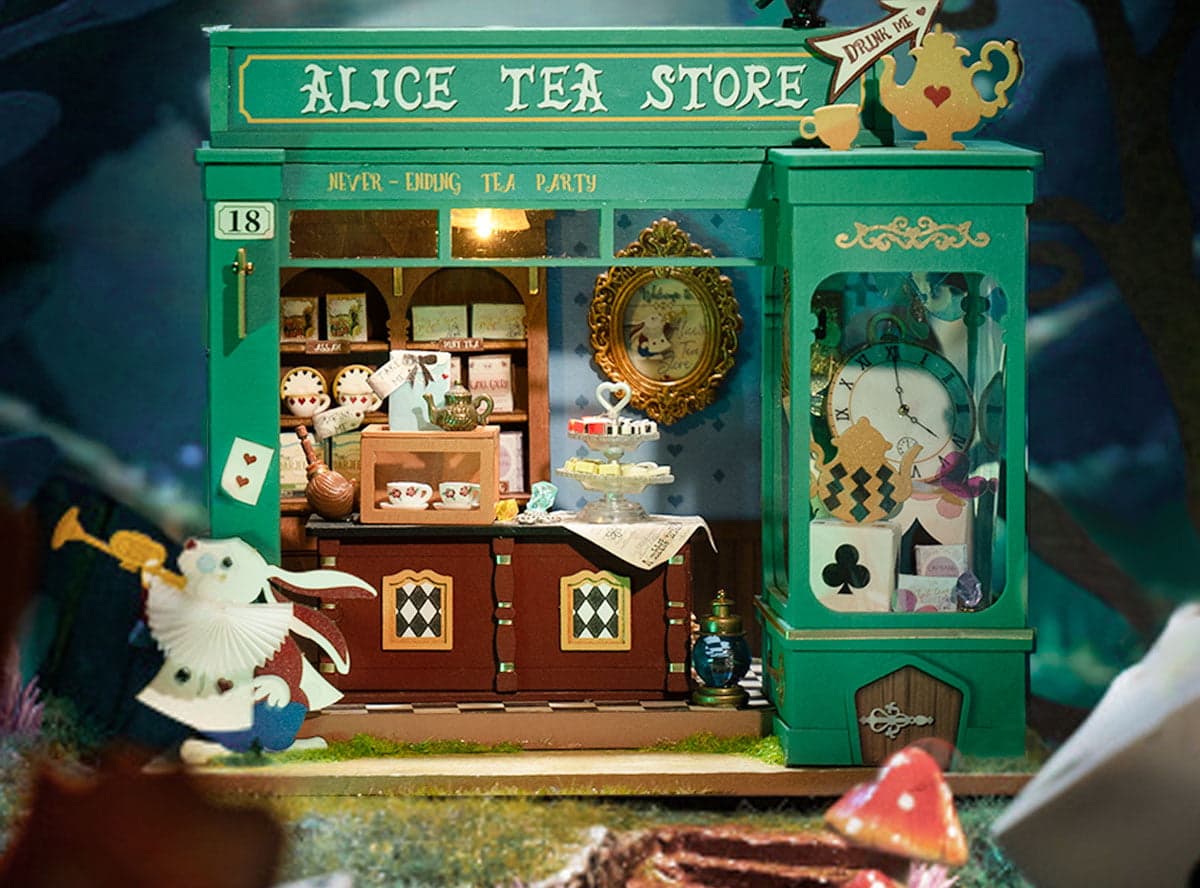 Alice's tea time
I always have those incrtedible imaginations in my mind, my thoughts flew to the sky and even out of the galaxy. Is it possible that another world or dimension exists? So the bunny in the Alice's team may unveil that for me? "A cup of tea, plaease…"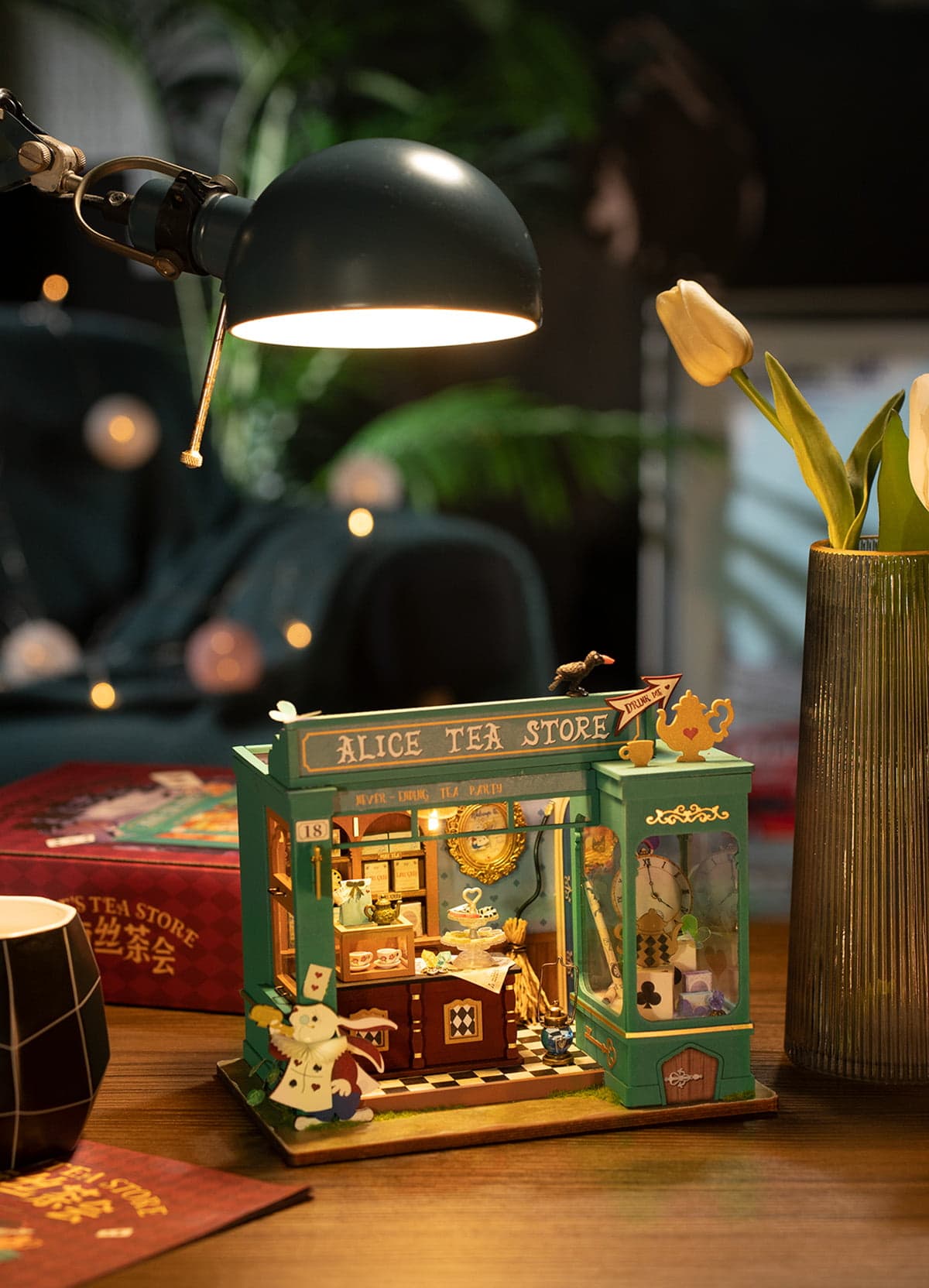 Detail: The little bunny, tiny door way, tea pot, gift bag with bow, big watch with some dices, the paiting on the wall, deserts on plates, a lamp…
 Ambient Light Set: Each product has 1. warm and bright LED lights; 2. hidden battery box (you need to prepare two 7 batteries yourself).
 Pacage Dimension: 210*65*266.5mm