Rolife Nanci's Dream Surprise Figure Dolls
Age Range (Description) : 14 years and up
Height: 64-109mm
Package Size: 80*80*125mm
Specification: 12 Basic + 1 Hidden
Material: PVC/Paper
【About Random】Note – each blind box is randomly arranged. Each package includes 1 beautiful random character and 1 character card. Before opening, no one knows which doll you unwrap. Seize the chance to get the precious hidden doll!
Everyone will make different dreams at night. Some dreams are so attractive that you can remember it clearly, or something terrible you remember, too. Let's go and see about Nanci's various dreams!
Description
Dream is a desire that cannot be satisfied. It is an expression of wish. The dream is a bridge that go to the heart world. Nanci talks to herself at her dream and find the real one…
Let's go into the Nanci's dream to feel her real heart world!
Nanci is lying in her bathtub, surrounded by bubbles, with a book in her hand.
Nanci has fallen asleep. What would she dream of? These different color bubbles will be the answers…
The exquisite skill of the figurine and the removeable shower cap will give you a new feeling!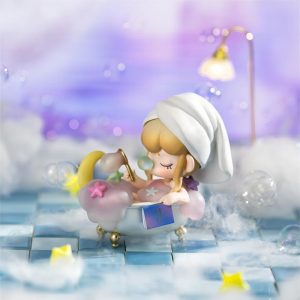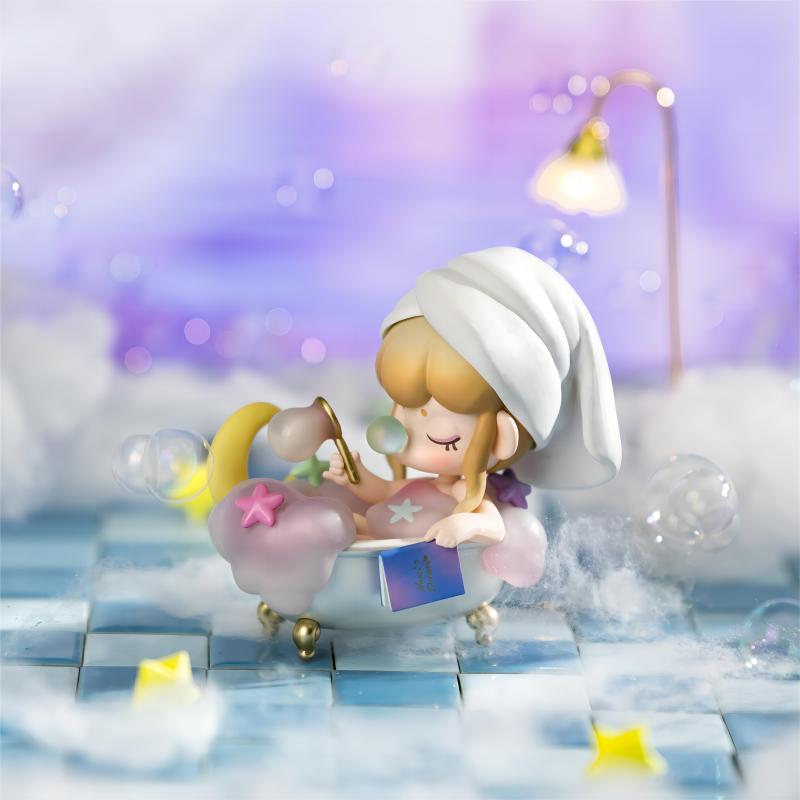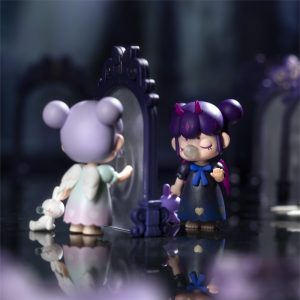 There are two Nancis? No! They are two sides of Nanci's heart. One is an angel, and the other one is an evil. They consist together to be the real Nanci. 
Everyone has wonderful side and terrible side. The different characters make various people and create the gorgeous world…
This blind box has two figurines. 
Nanci takes the dreamland ferry with her lovely rabbit into her sweet dream… 
With soft music and the moon light, Nanci has fallen asleep. She takes the ferry to find a place that only she knows, and this place is her heart world…
The moon and star toys are luminous technology, and the flocking technique is used for the rabbit toy.