Rolife Afternoon Baking Time DIY Miniature House DS029
Age Range(Description) :14 years and up
Material:Wood, Pvc, etc.
Assembly Time: 4.5h
Assembled Size: 7*7*9.5cm
Pieces: 62
About this item
Afternoon Baking Time Miniature House Kit DS029 is inspired by the slow lifestyle-slow down and enjoy life, such as baking. Buy some groceries and prepare some delicious homemade breads and cakes. Enjoy the process of finishing little things in your daily life would bring us peace and fulfillment. Vintage green as the main colors made it looks fresh, aided by classic black and white check and indigo made the whole kit more alive.
Description
ORIGINAL BRAND AND PRODUCT Rolife adheres to the original research and development concept and focuses on the Play-Brand of DIY models. Rolife insists on speaking to the world trends with China design, following cute and independent spirit to express the life attitude of the contemporary Chinese youth and recreate the new Ecology of oriental art toy.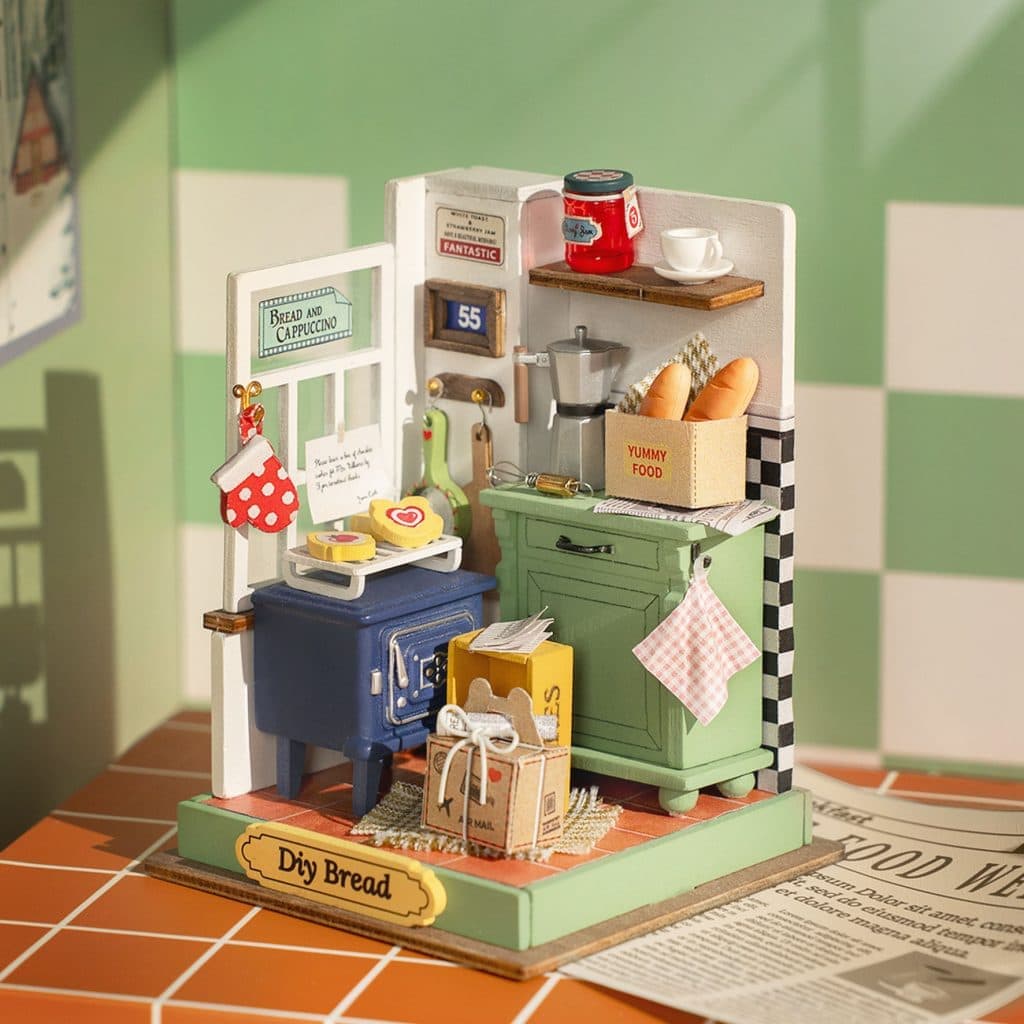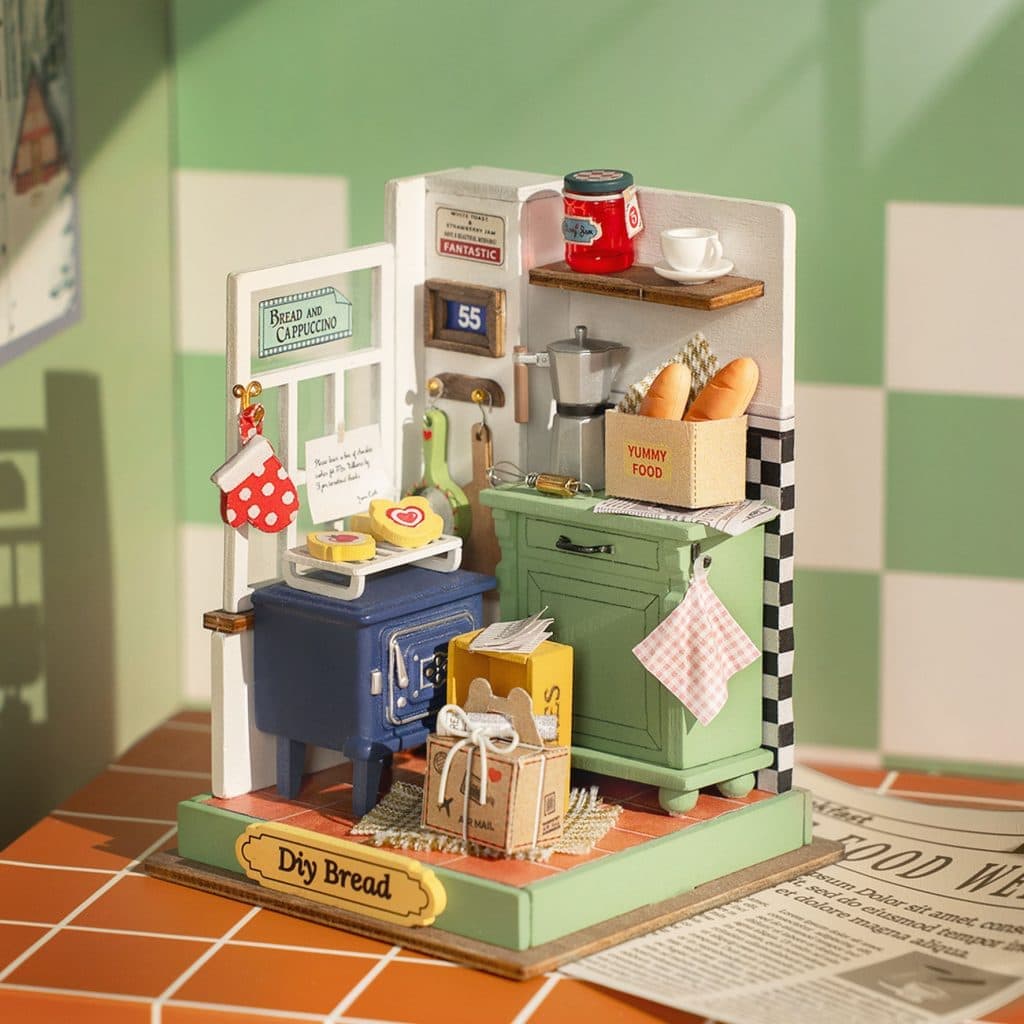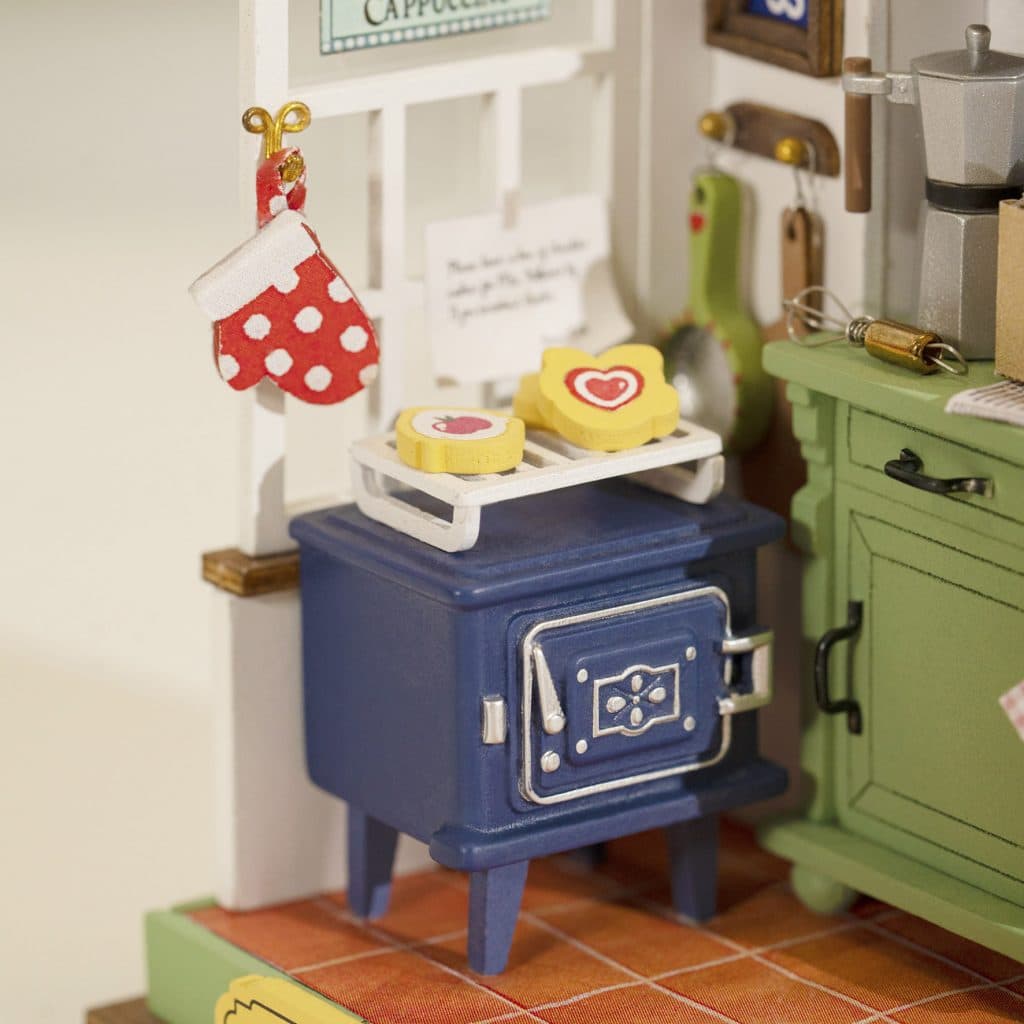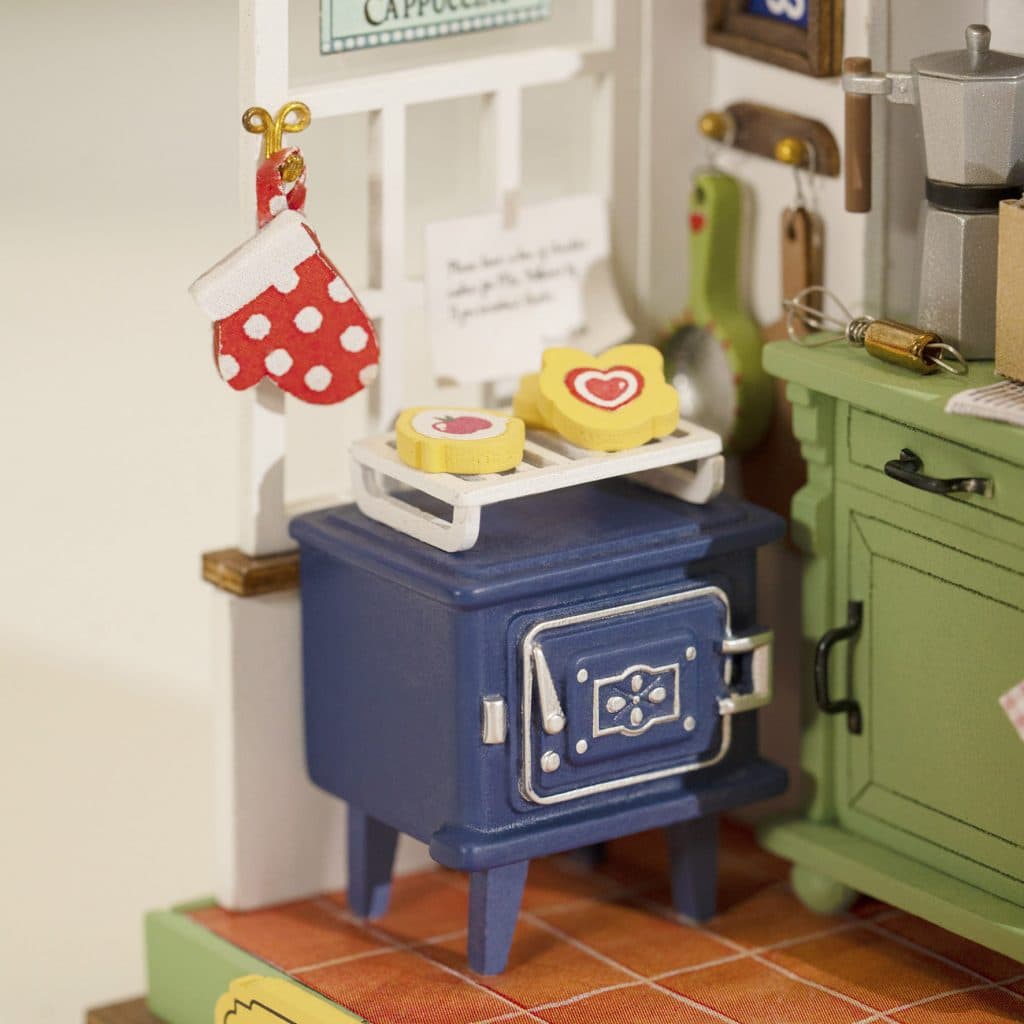 All the miniature house kits in this series come with paints and don't need extra painting. Also, some pieces of the product are finished parts, which makes the assembly process more simple.
Are you always busy earning a living and rarely have a rest? That makes us so tired and like a robot whose only task is work. But, why not slow down a bit even once for ourselves? To do something that we like? To cook yourself a fine dinner some delicate dessert? Why not build a little kitchen that only belongs to you?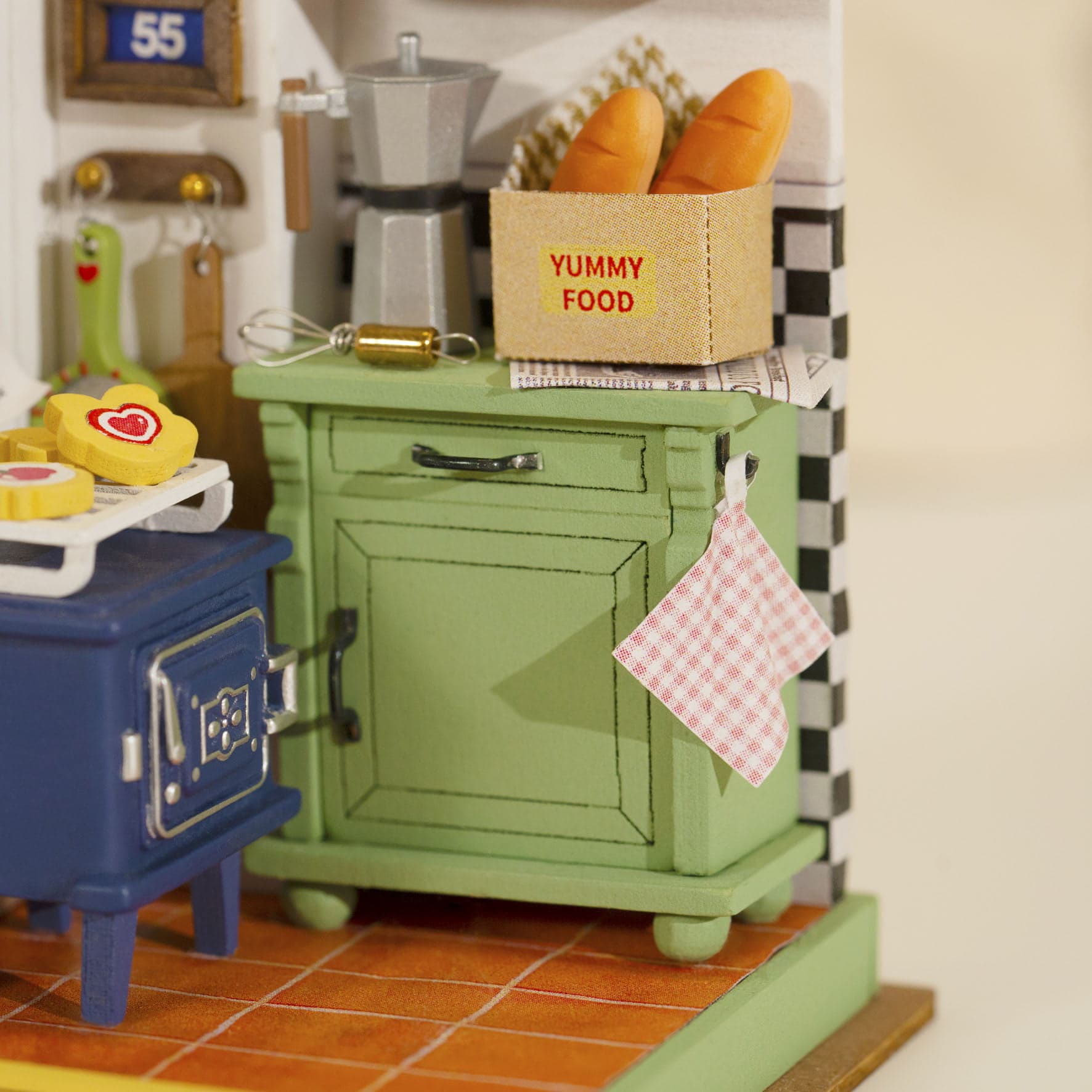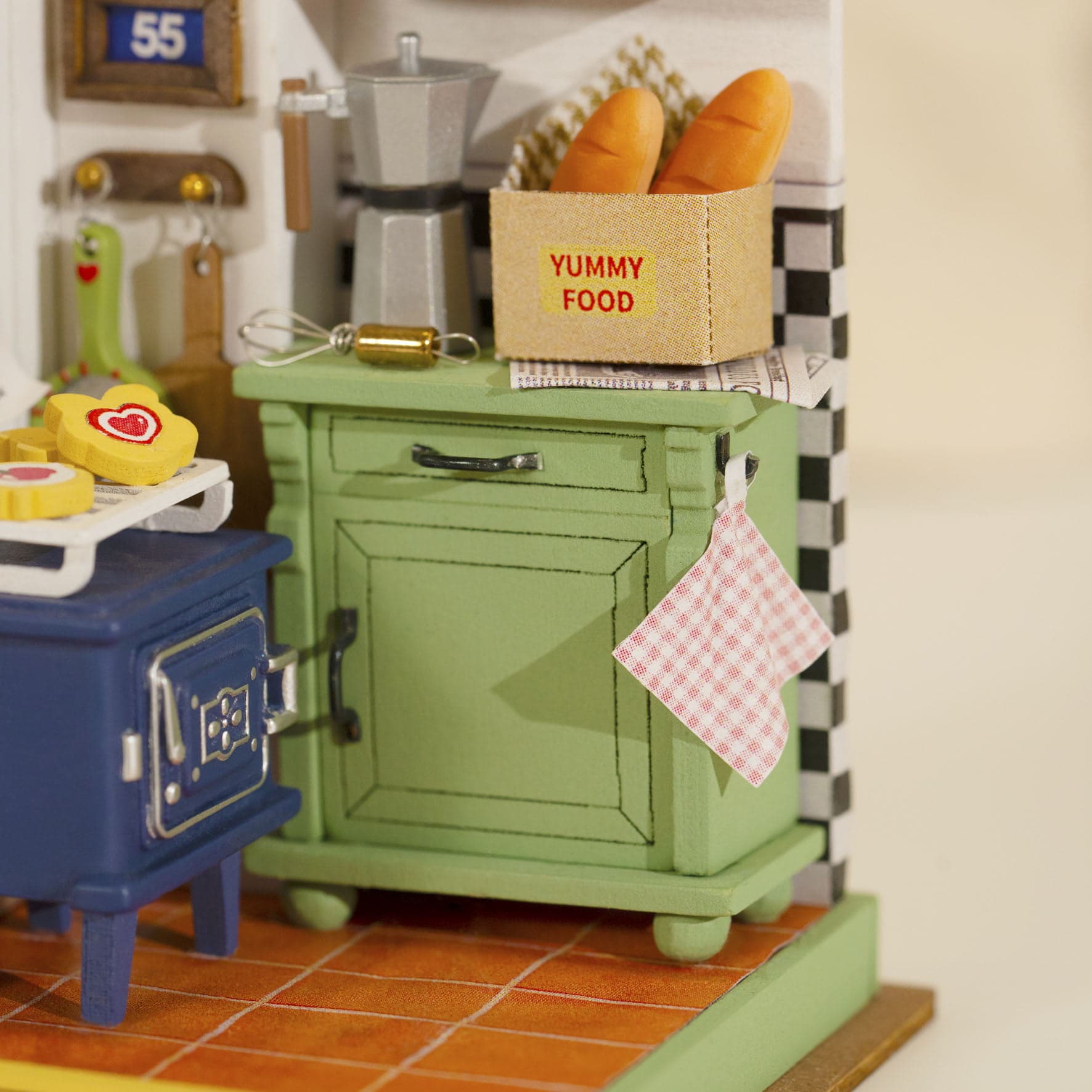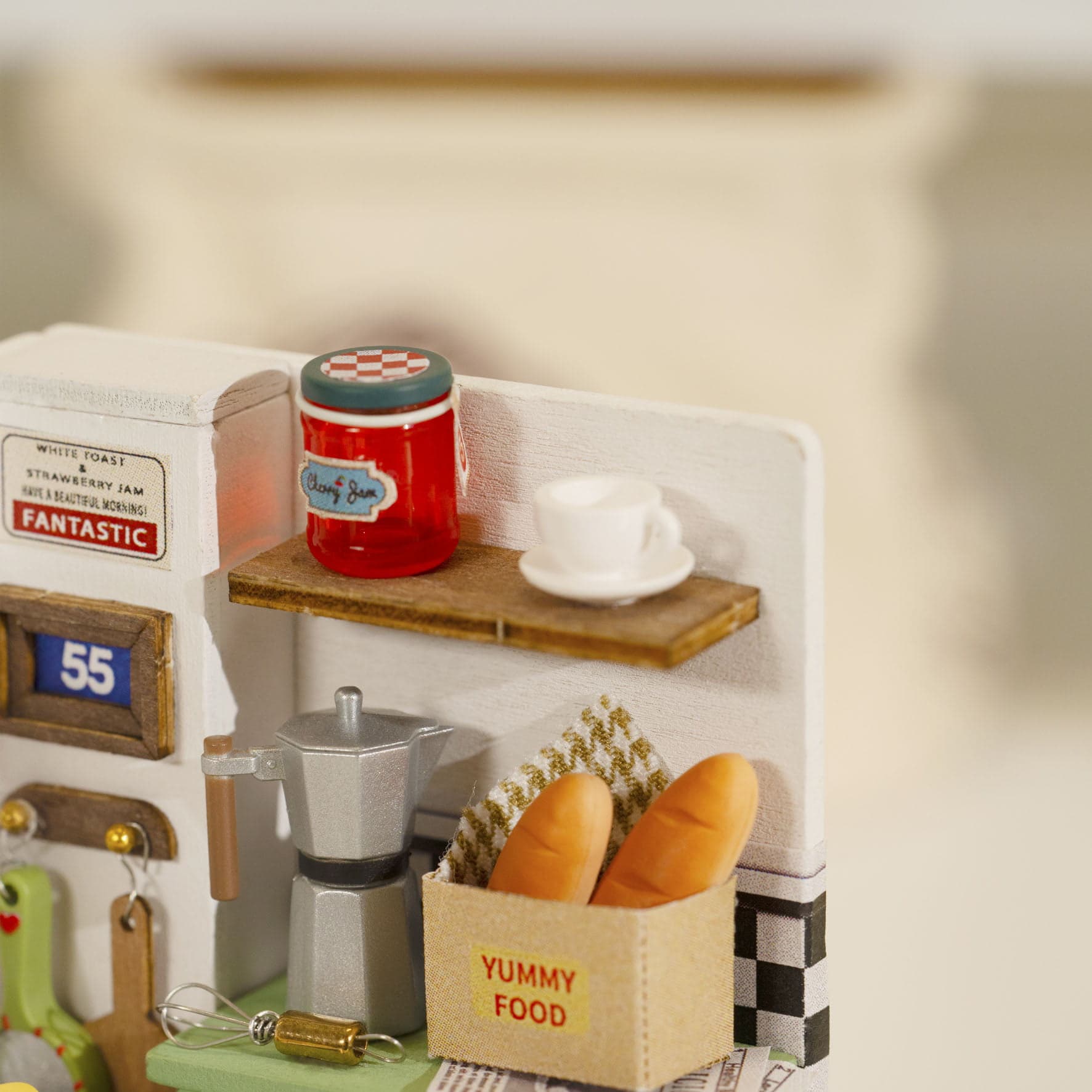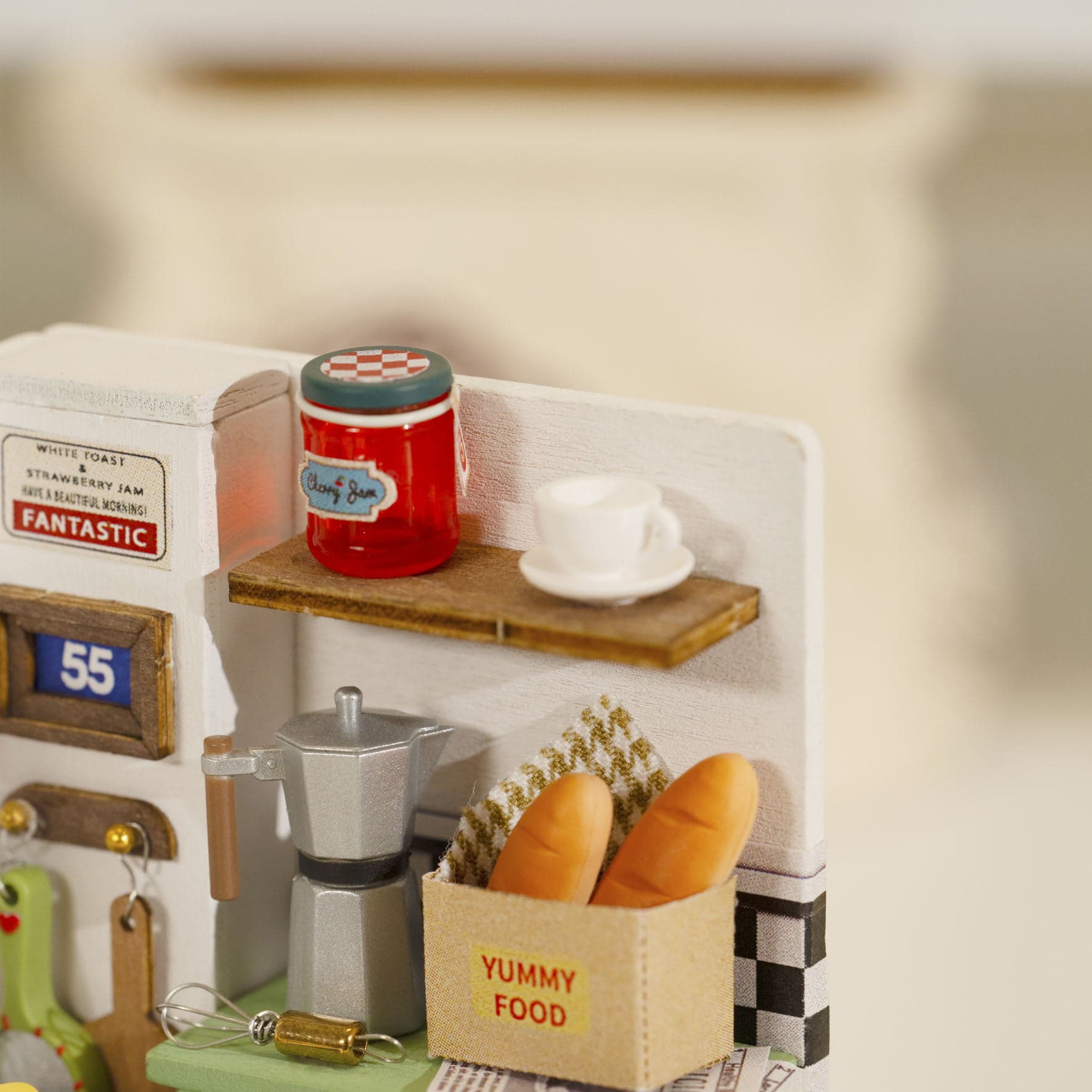 Eco-friendly material: Plywood                  Laser cutting: The best precision wood part for assembly          DIY Jigsaw