Rolife Childhood Toy House DIY Miniature House DS027
Age Range(Description) :14 years and up
Material:Wood, Pvc, etc.
Assembly Time: 4h
Assembled Size: 7*7*10cm
Pieces: 68
About this item
Childhood Toy House DIY Miniature House DS027 is inspired by the colorful toy room. A toy room filled with joy and dreams of the young generation and also brings out the childhood memory of grown-ups. It's like a dream buried in the inner mind and placed in a random corner. This miniature house kit uses warm pink and ivory as the main colors, highlight with blue. All these elements in one made a warm dreamy little space.
Description
ORIGINAL BRAND AND PRODUCT Rolife adheres to the original research and development concept and focuses on the Play-Brand of DIY models. Rolife insists on speaking to the world trends with China design, following cute and independent spirit to express the life attitude of the contemporary Chinese youth and recreate the new Ecology of oriental art toy.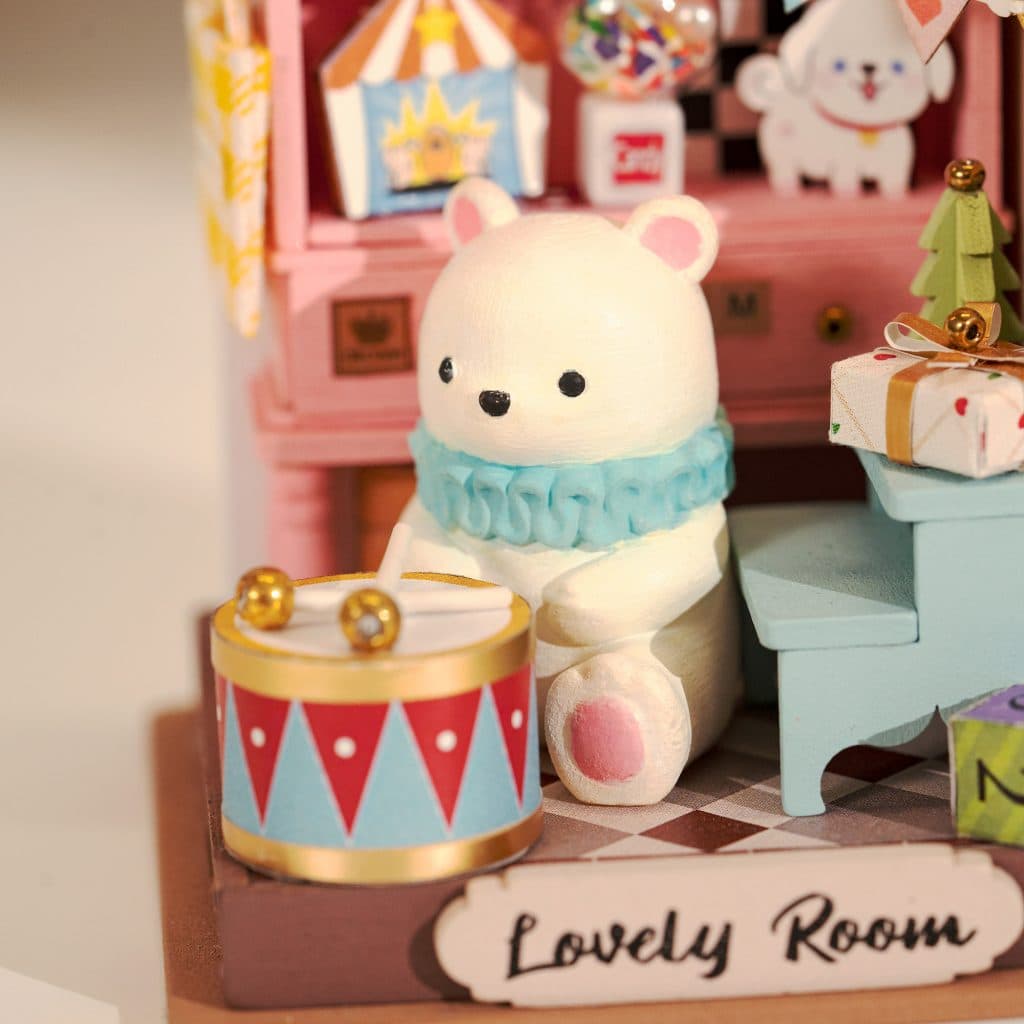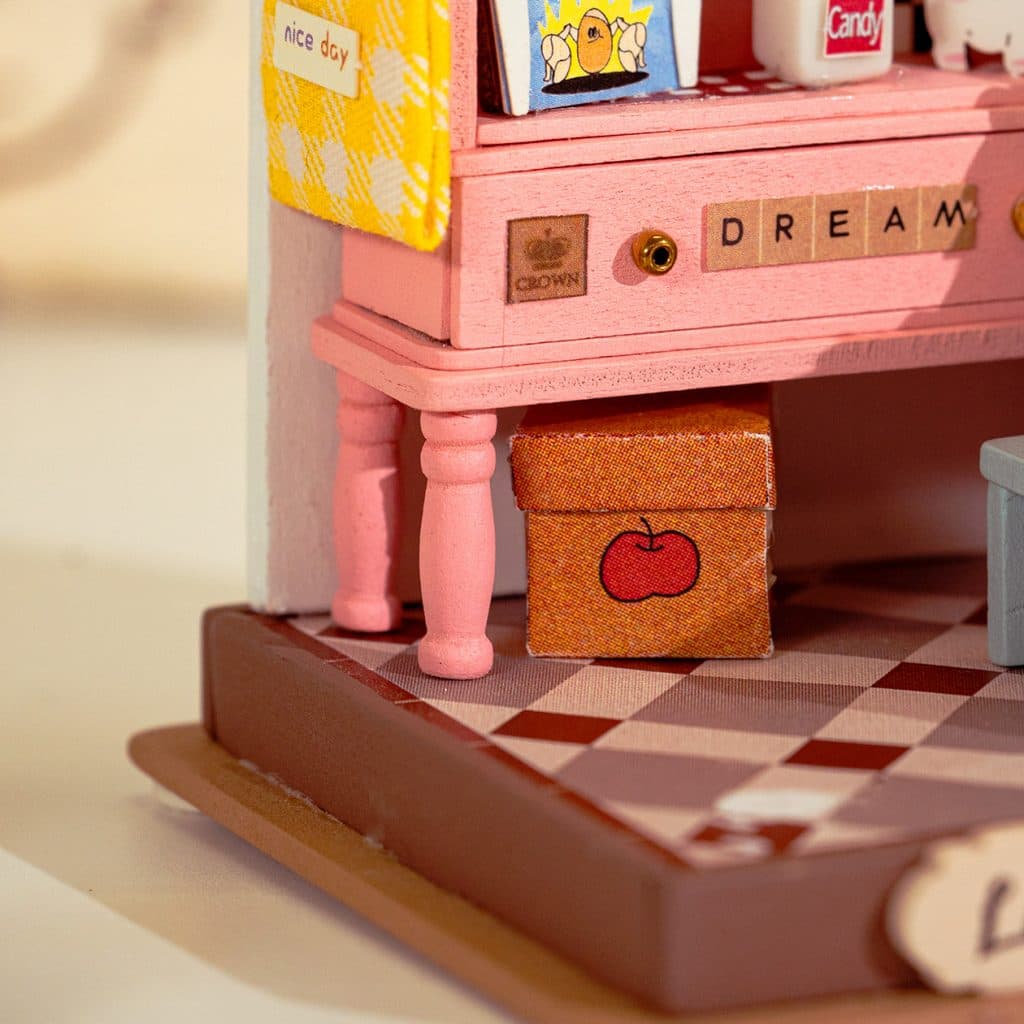 All the miniature house kits in this series come with paints and don't need extra painting. Also, some pieces of the product are finished parts, which makes the assembly process more simple.
At any stage any age, we need toys. Either for children or adults, their toys are dolls, cars, balls, and other sorts of gadgets. However, this DIY miniature house toy gathers so many little toys in it and combines the beautiful meaning of childhood. Sit down and assemble this adorable house and feel your childhood in this process.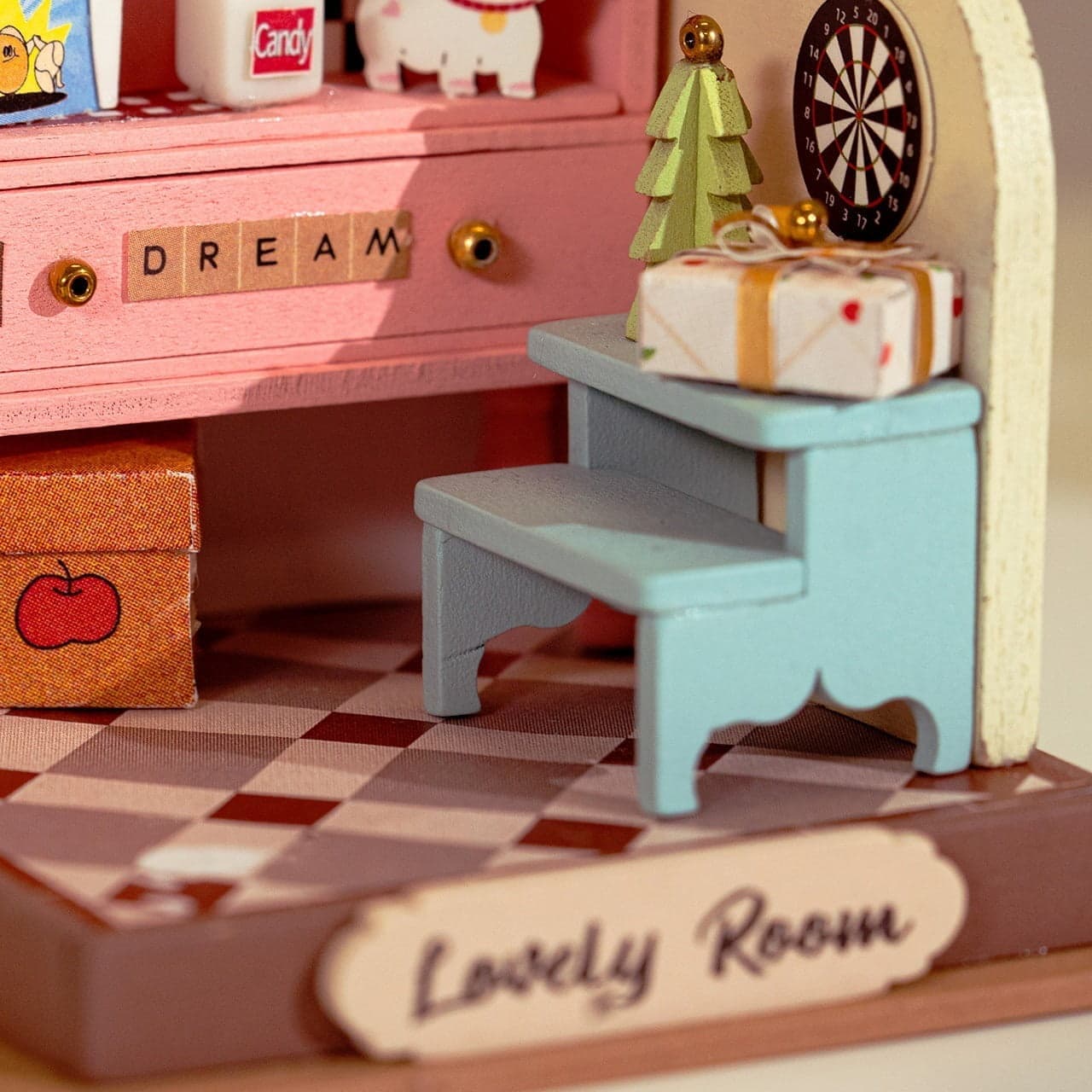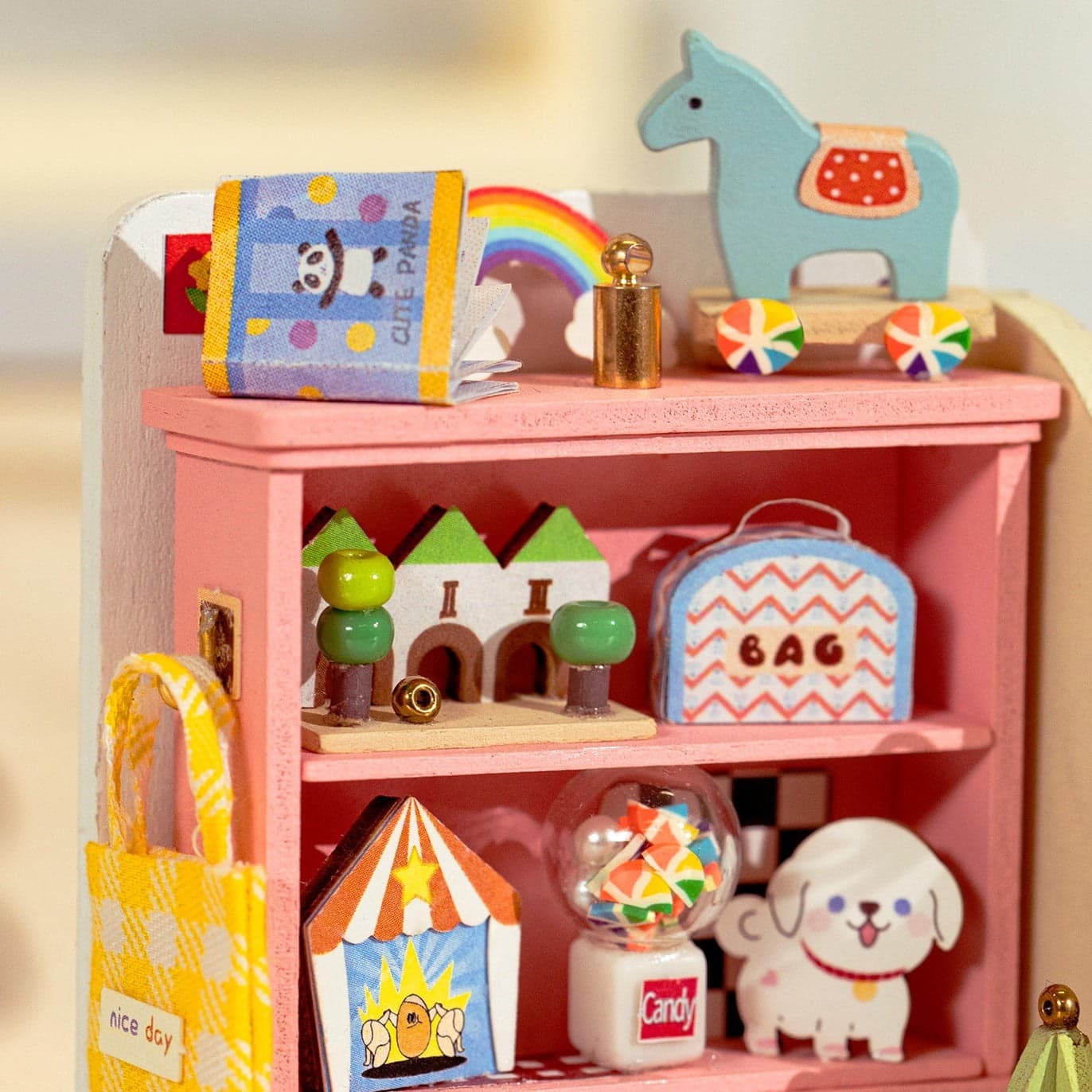 Eco-friendly material: Plywood Laser cutting: The best precision wood part for assembly DIY Jigsaw