Dreaming Terrace Garden DS030
Age:14+
Material:Wood, Pvc, etc.
Assembly Time: 6h
Assembled Size: 90*90*96mm
Pieces: 72
About this item
Dreaming Terrace Garden is a flowery corner where you can forget all your unhappiness and feel the beauty of plants. This miniature dollhouse just has a size of a palm. Using classic Tiffany Blue as the main color, supplemented by bright yellow and cherry blossom pink, all these elements in this house create a tranquil and alive garden.
Description


DS030 Dreaming Terrace Garden
There is a small garden house full of all kinds of blossoms in the town and a young gardener lives inside. She can grow beautiful flowers. All people in the town like her flowers and often come here to buy those lovely flowers. Like magic, people say her flowers can remind them a feeling of happiness. Every morning, the gardener wakes up early to take care of her flowers. With the the fragrance of flowers, she can stay in this little garden for a whole day. Her favorite thing to do is enjoying the sunlight with flowers.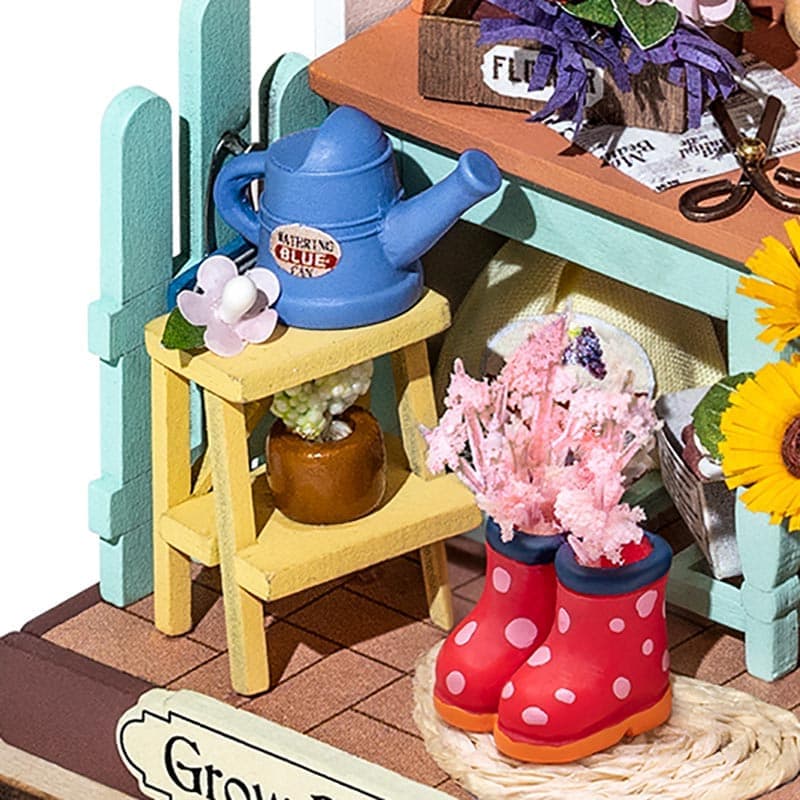 Boots with flowers and little watering pot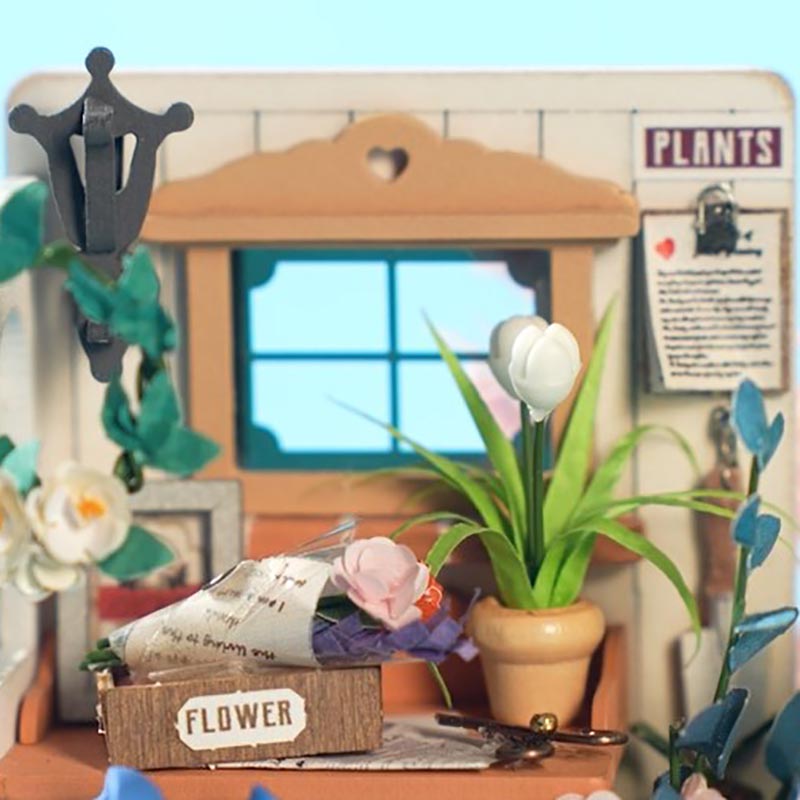 Like its name shows, this scene creates a lovely garden. There are many flowers everywhere, the garland hanging on the wall, the potted plant and bouquet on the table, the tall plant beside the wall, even some small flowers in the boots. With colorful flowers and decorations, the whole scene is bright and alive.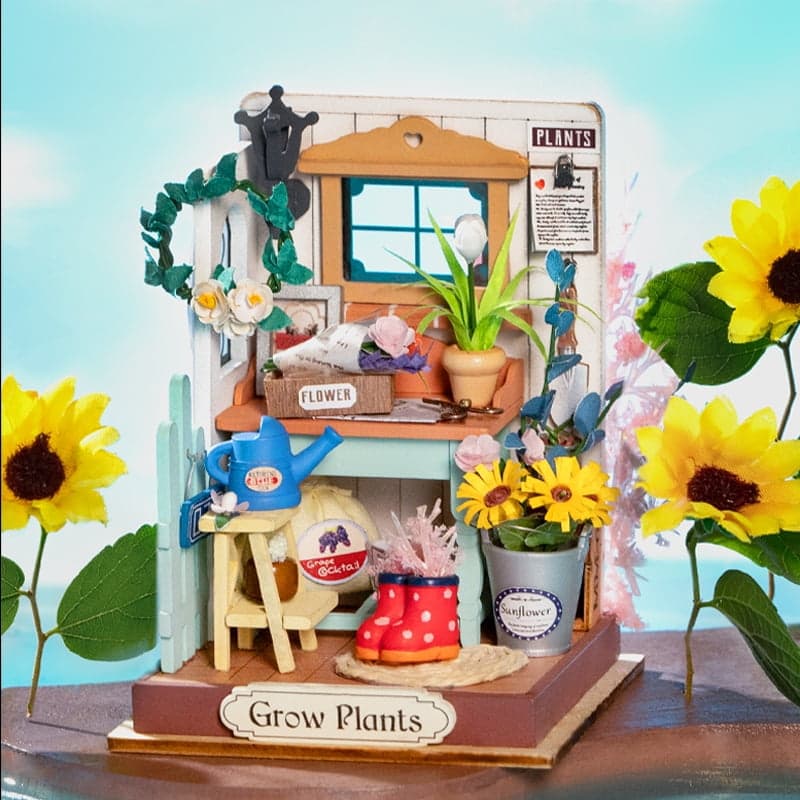 Mini house to restore the garden scene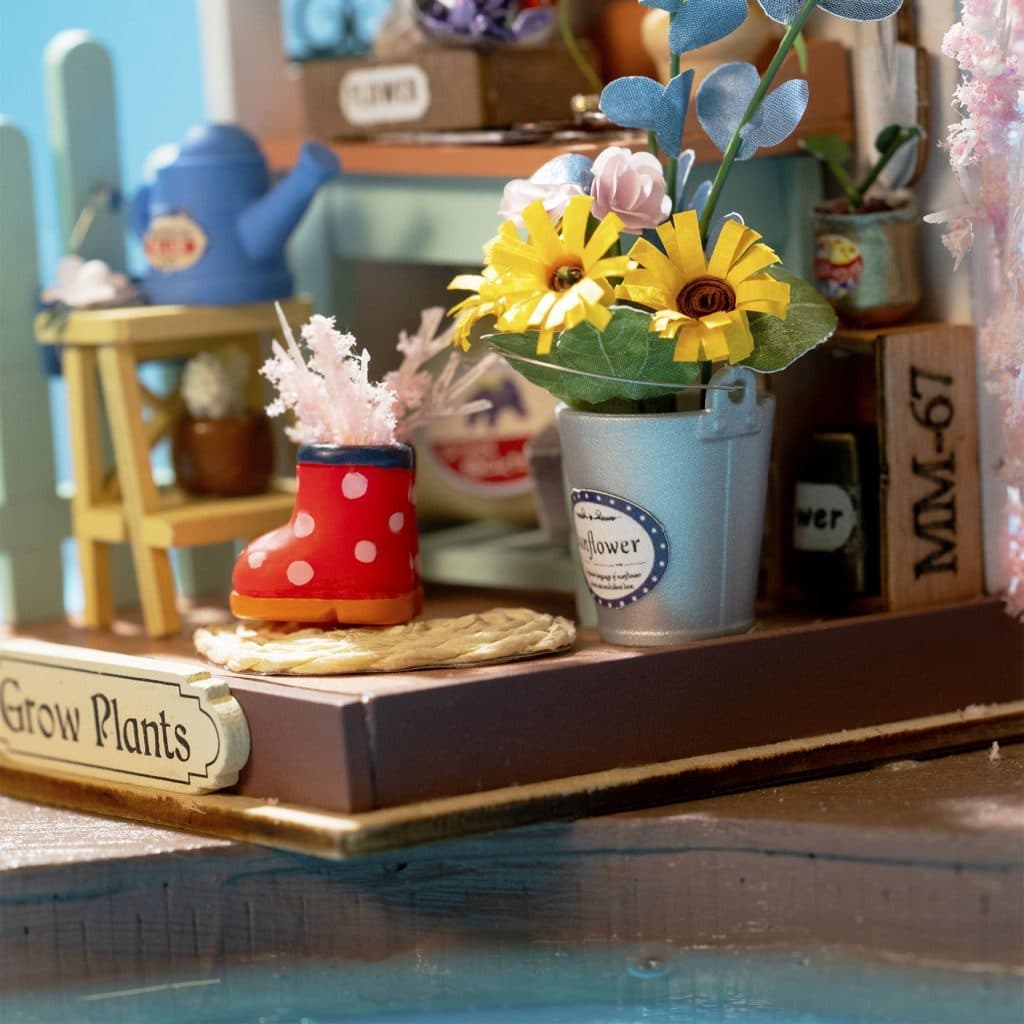 Assemble easily with colored boards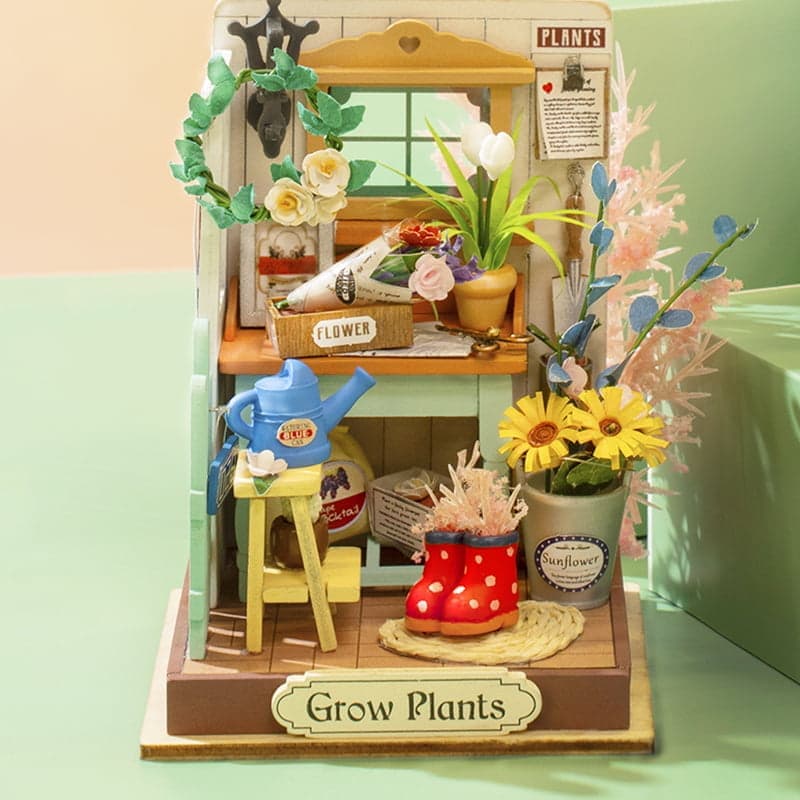 A great gift to family and friends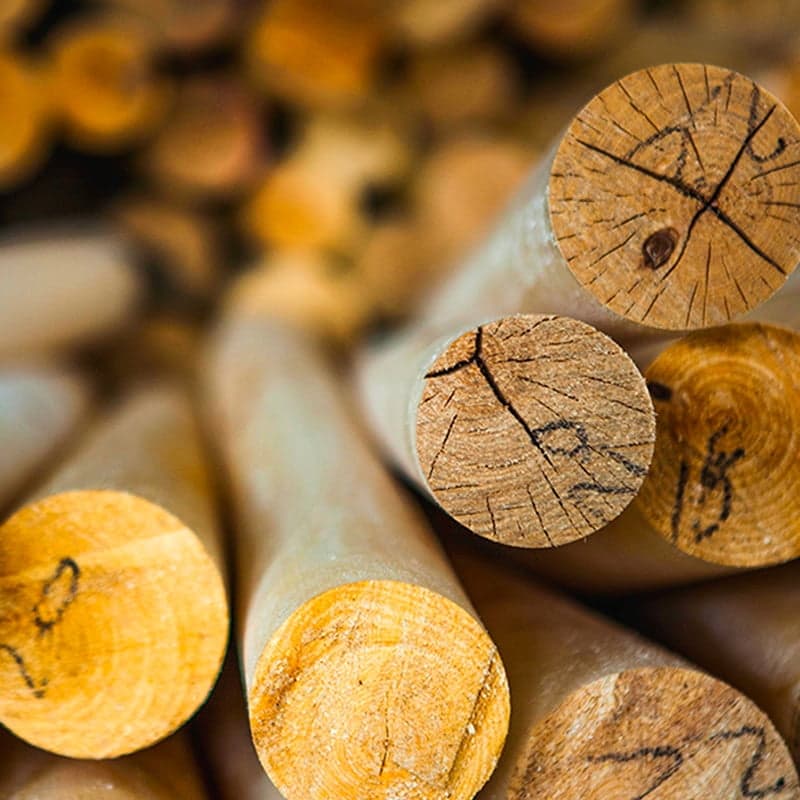 Using basswood as eco-friendly material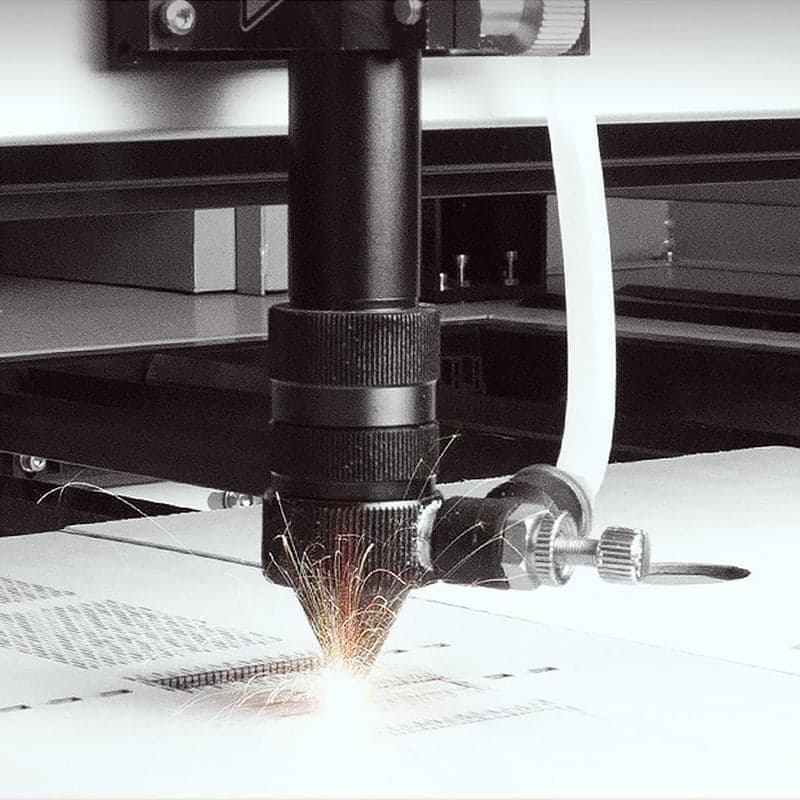 Laser cutting to make sure its high precision