Vintage Car TG504
Age: 8+
Material: Wood
Assembly Time: 1.5h
Pieces: 164
Assembled Size: 160*70*80mm
About this item:
Vintage Car is a mini scale model that is designed with exquisite details and retains the complicated structures of original at the same time. It can remind people of the epic history of the vehicle when assembling. It can be assembled in 1.5 hours and very friendly to DIY beginners.
Description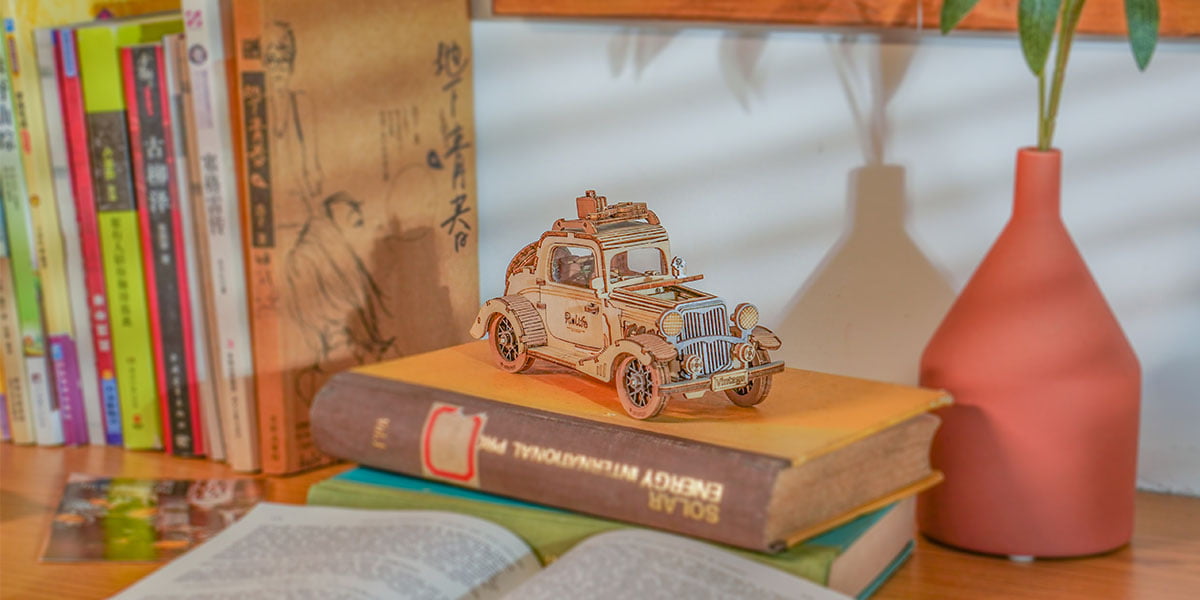 The vintage car has been always a symbol of vintage style and freedom. Joe, a young man with a passion for vintage style begins his journey after saving up to buy a vintage car. With his guitar and packed bag, he set out on a journey to freedom. On the way to pursue his dreams and explore the unknown, he keeps moving forward and gets excited for it.
Take out corresponding wooden pieces carefully as shown and use sandpaper to polish the cutting points if necessary.
Assemble it step by step according to the assembly instruction.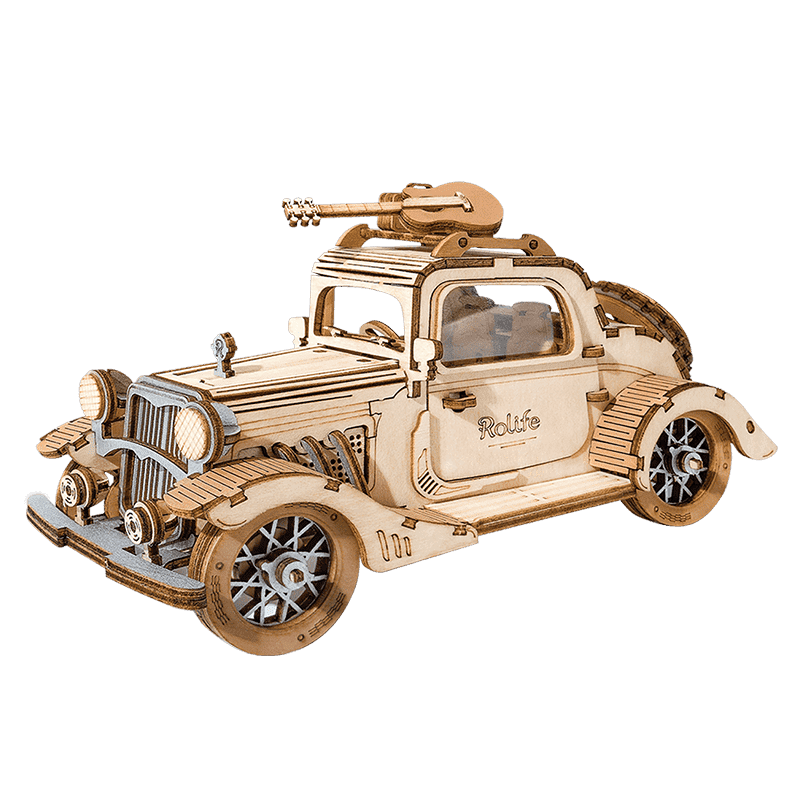 Put the finished vintage car on the table and push to move it with the hand.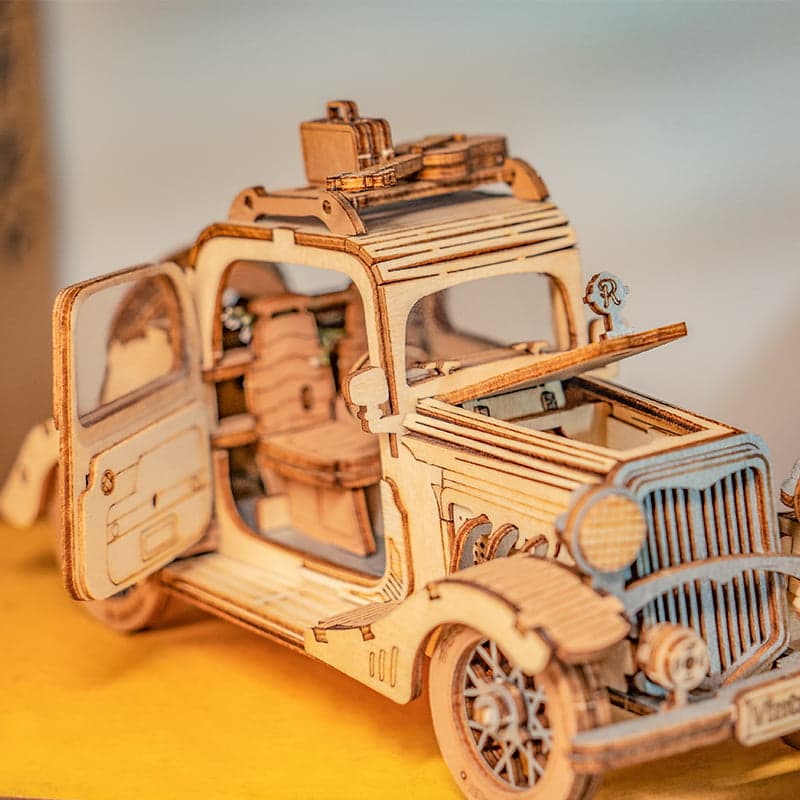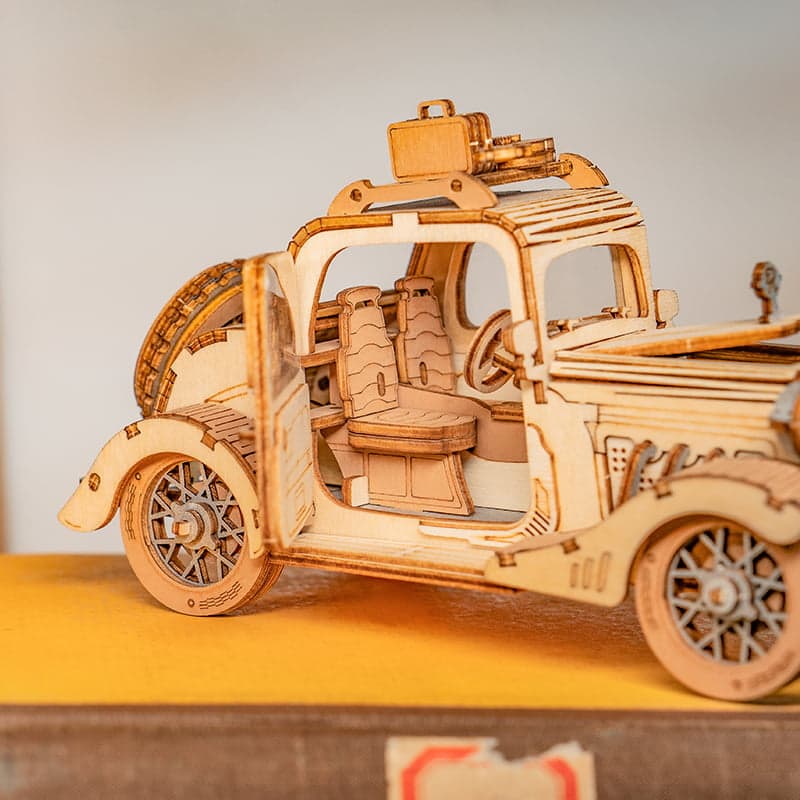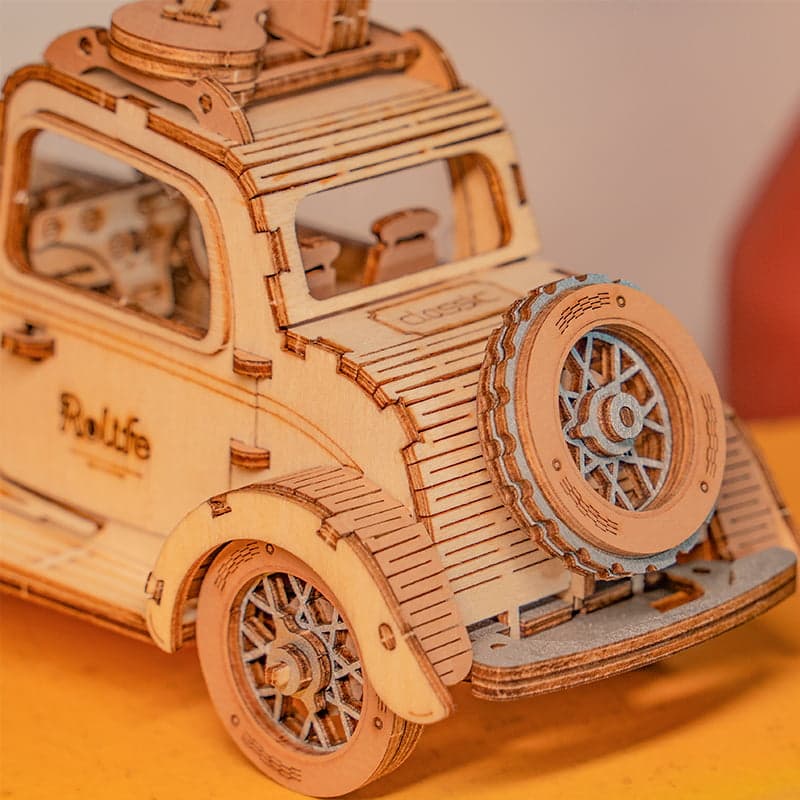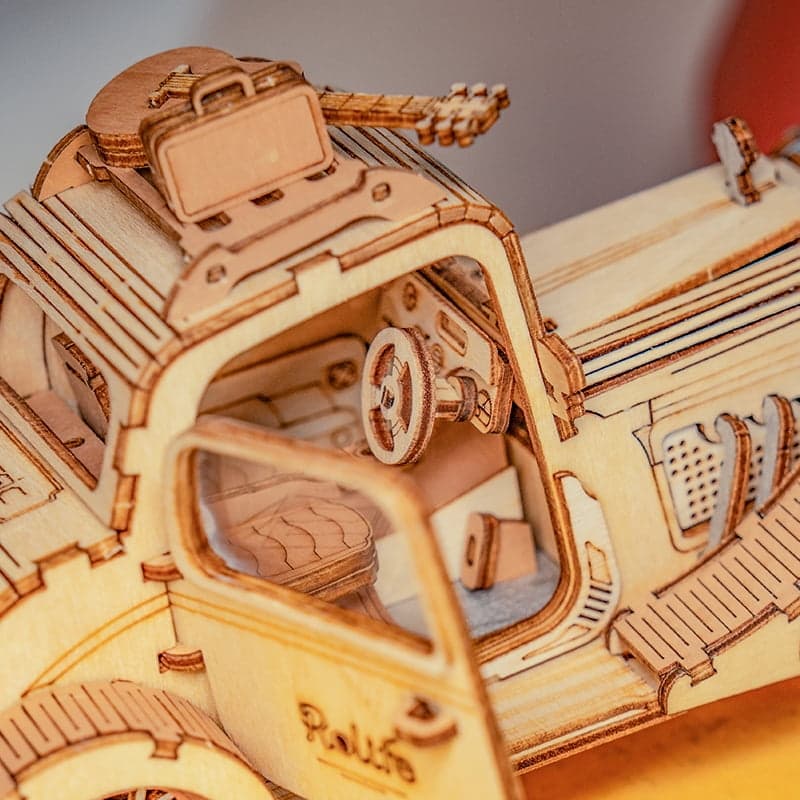 Realistic interior of the car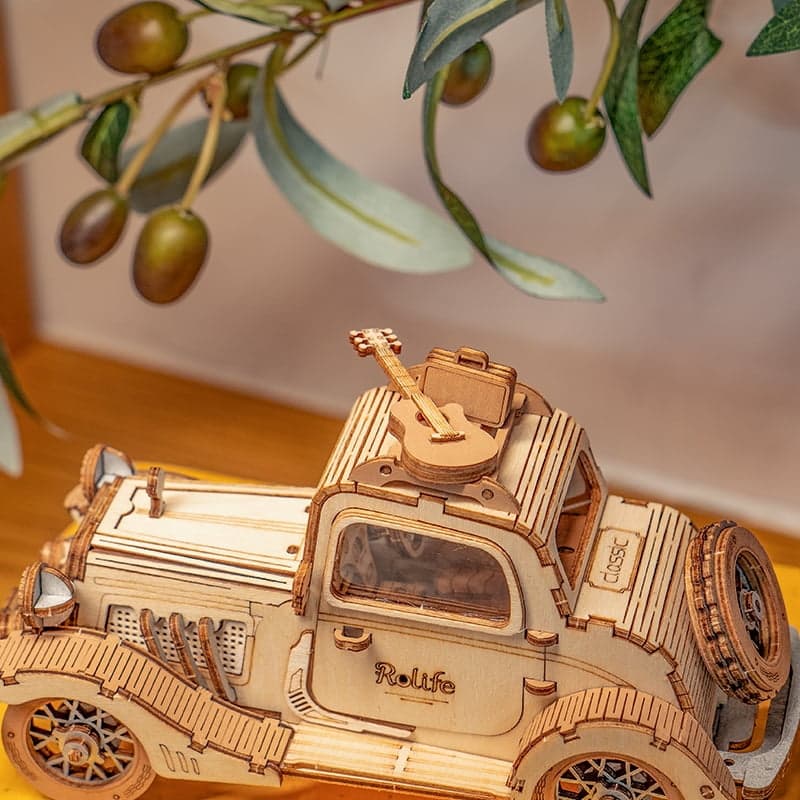 Guitar and suitcase on the car roof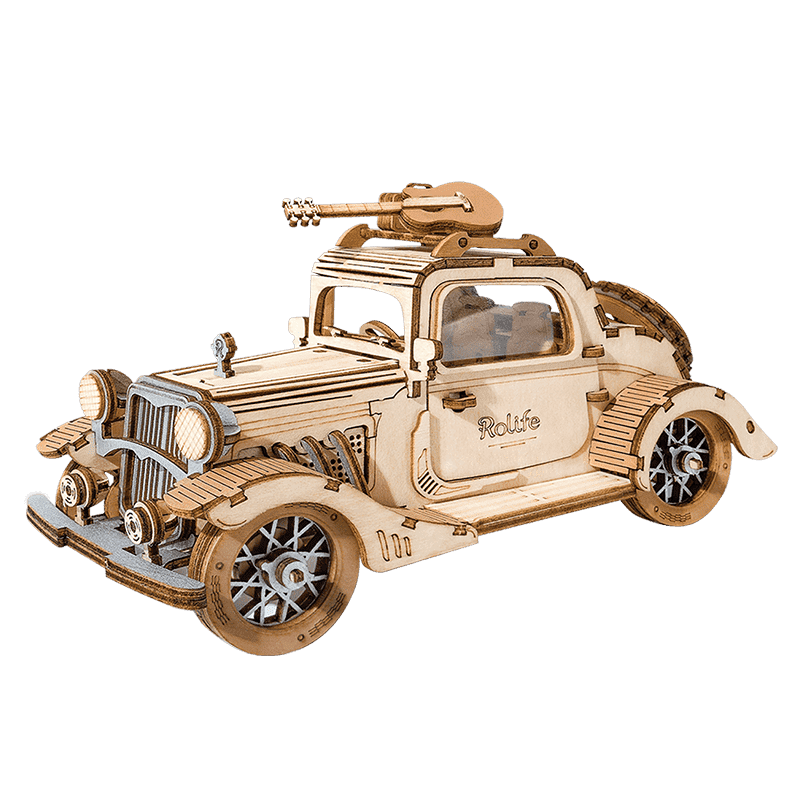 Increase concentration and logical thinking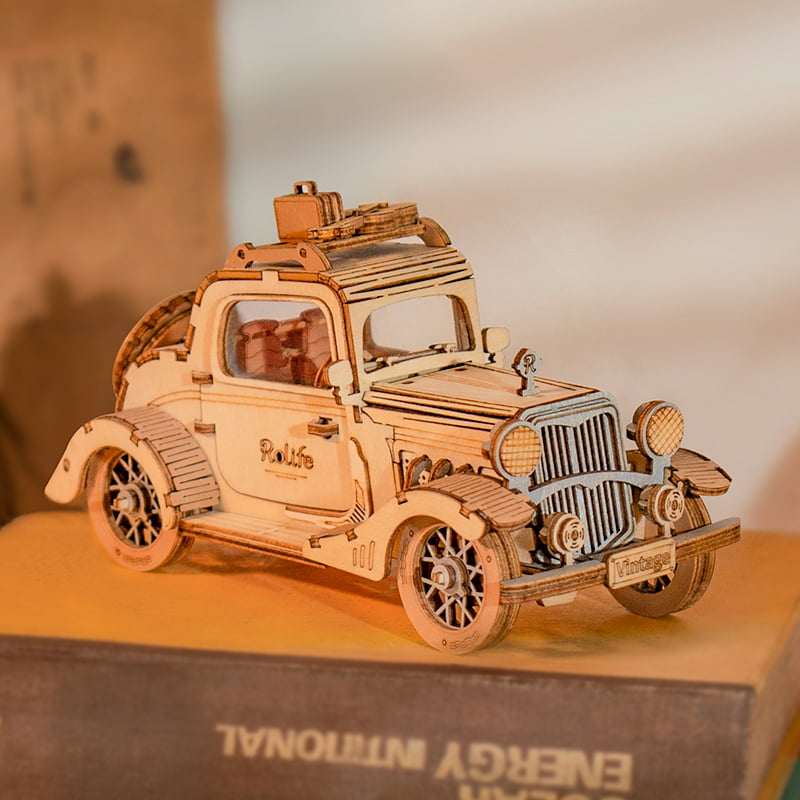 Vintage car model on the table