Tramcar TG505
Age: 8+
Material: Wood
Assembly Time: 1.5h
Pieces: 145
Assembled Size: 180*58*140mm
About this item:
Tramcar is a mini scale model. It replicates a classic tram on the street with rails and a stop board. In 1.5 hours, it can be assembled without gluing. It can be a small decor on the table or shelf.
Description
The tramcar appeared at the first time in the Berlin International Expo, which was the initial attempt to drive rail cars by electric power. It was invented by German engineer Ernst Werner von Siemens in the 19th century and became the prototype of modern tramcars. Nowadays, there are many modern tramcars in different countries and they still facilitate people's lives.
Take out corresponding wooden pieces carefully as shown according to the assembly instruction.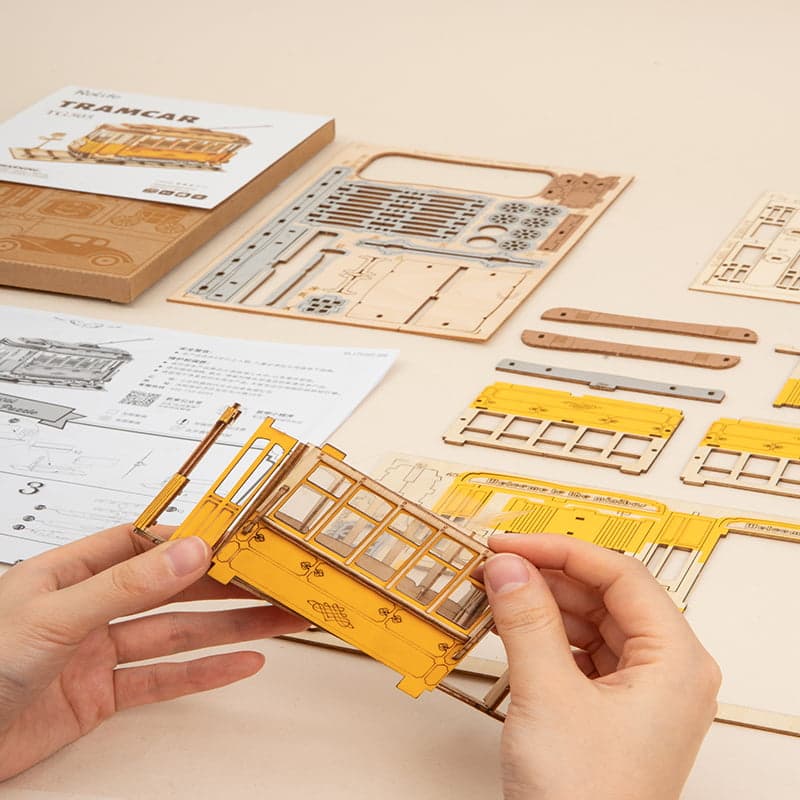 Follow the instruction and assemble it step by step.
Put the finished tramcar on the table and push to move it with the hand or place it on the rail for display.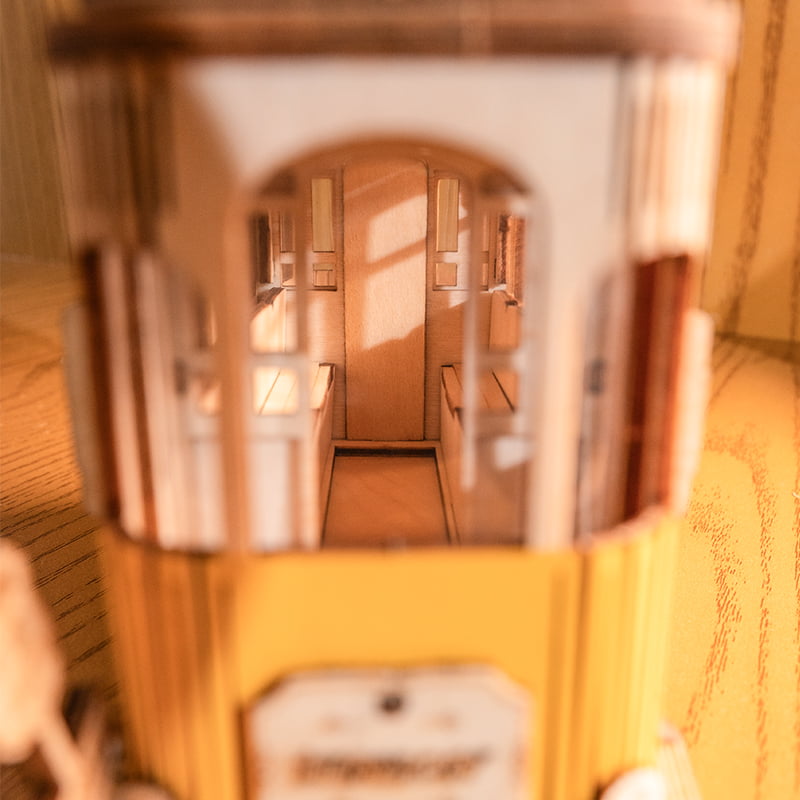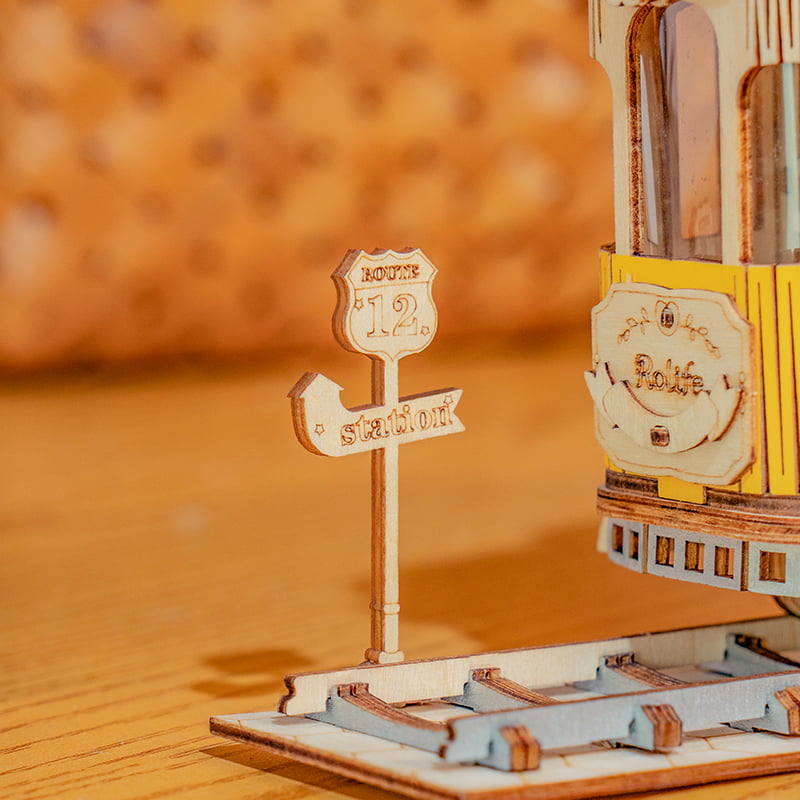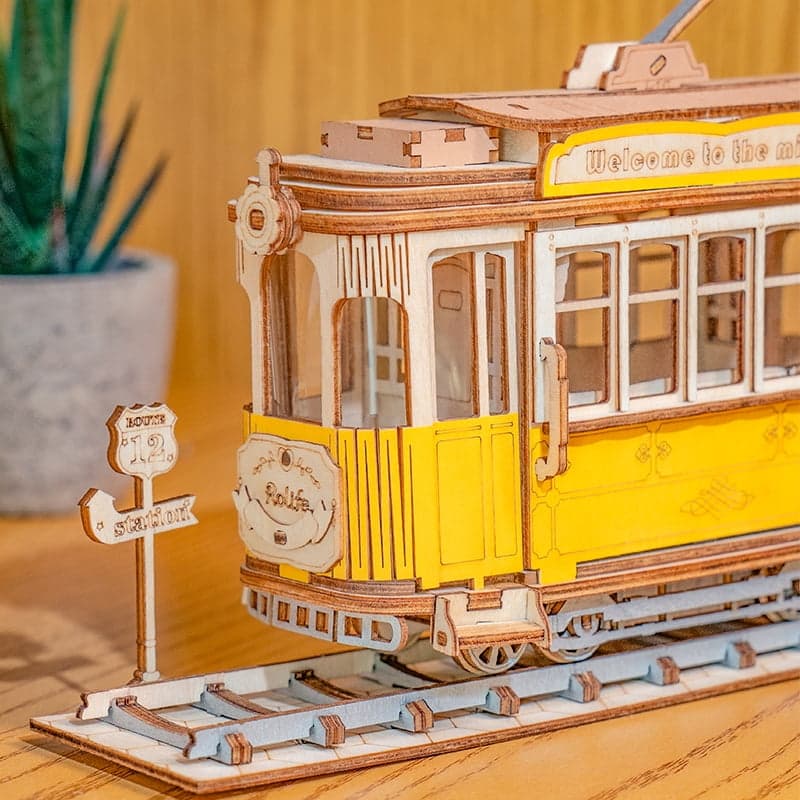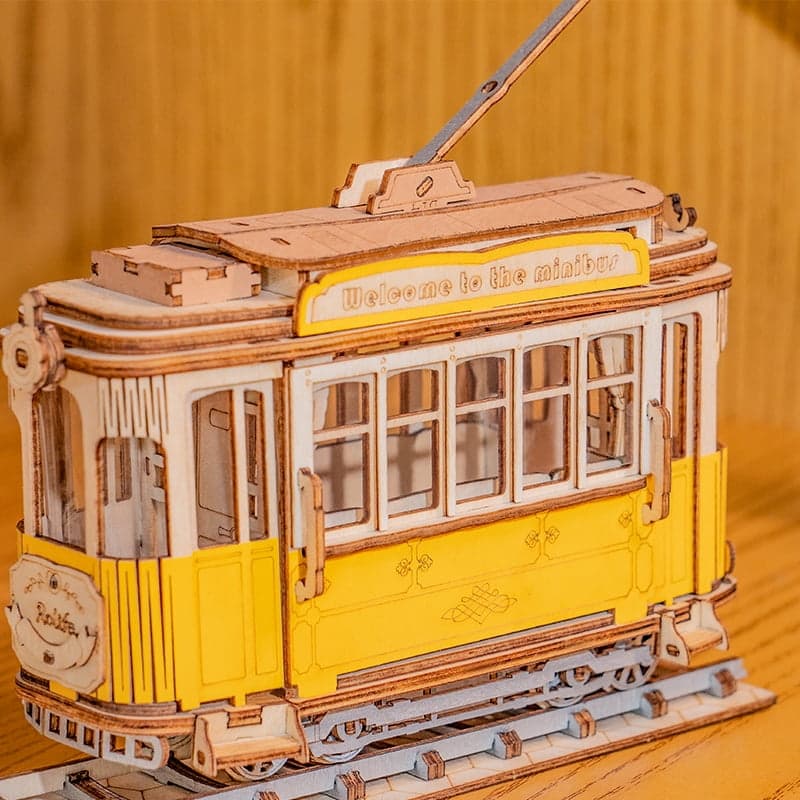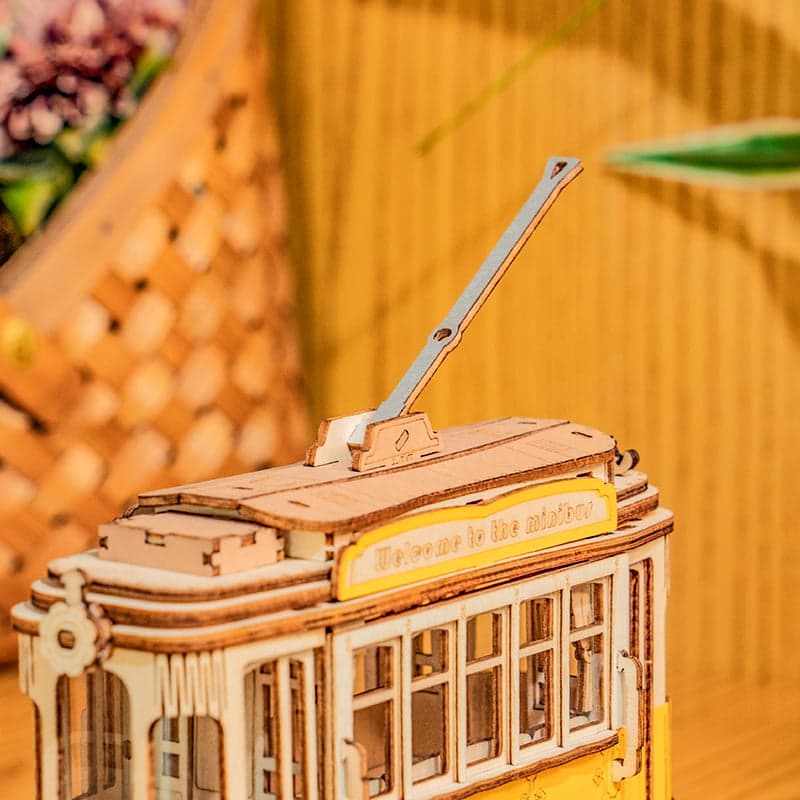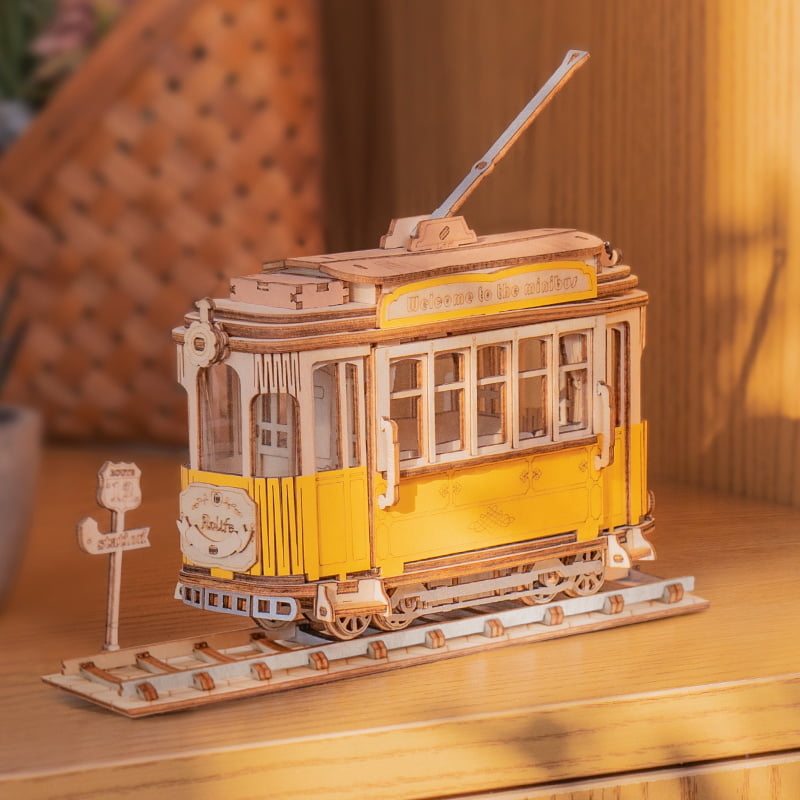 Retro yellow design of tram body
Delicate decoration on the table
Excellent gift for DIY lovers