Tower Bridge TG412
Age: 14+
Material: Wood
Assembly Time: 1.5h
Pieces: 113
Assembled Size: 360*75*117mm
About this item:
Tower Bridge is a wooden bridge model that combines bascule and suspension bridge. It is a 1:24 scale model inspired by the famous iconic symbol of Tower Bridge in London. It can be a fancy decor at home.
Description
Tower Bridge is a movable bridge of the double-leaf bascule type that spans the River Thames, built in 1886. It is a symbolic landmark in London. It has appeared in many famous movies and impressed people with its unique appearance. This model shows the respect of this wonderful architecture.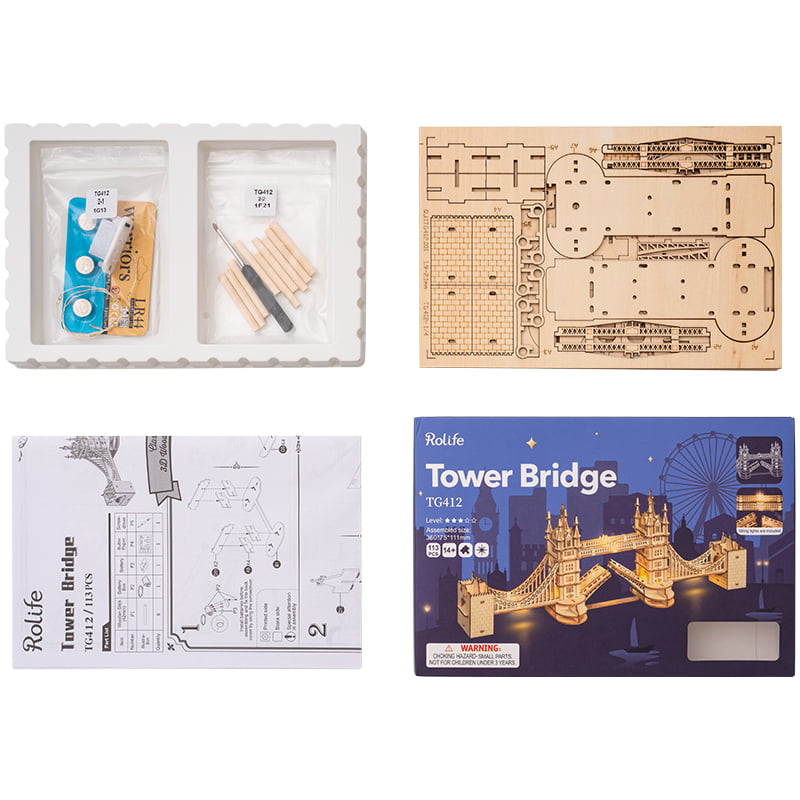 Take out corresponding wooden pieces carefully according to the assembly instruction.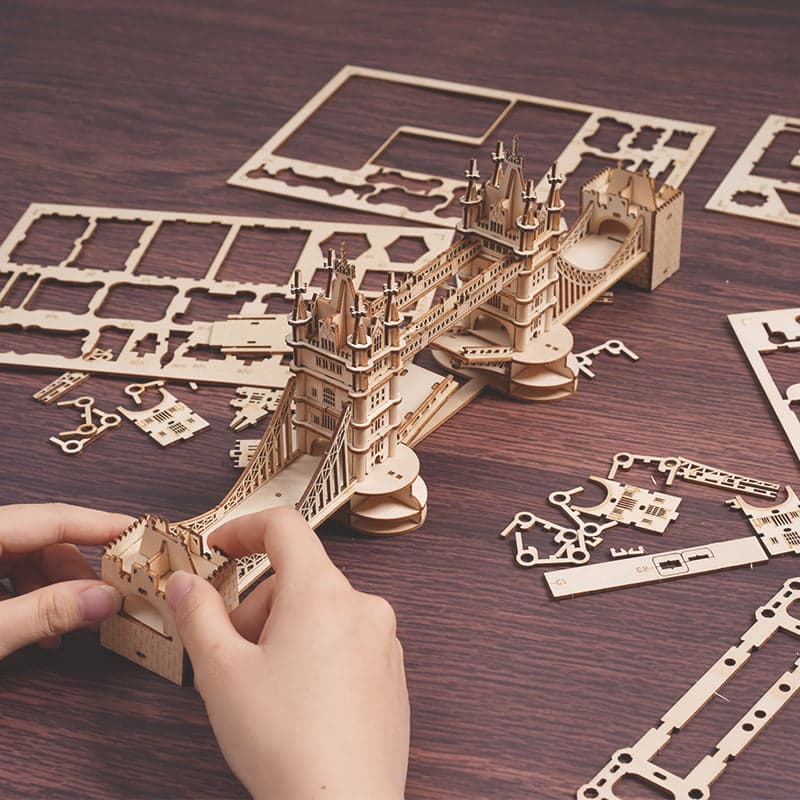 Follow the instruction and assemble it step by step.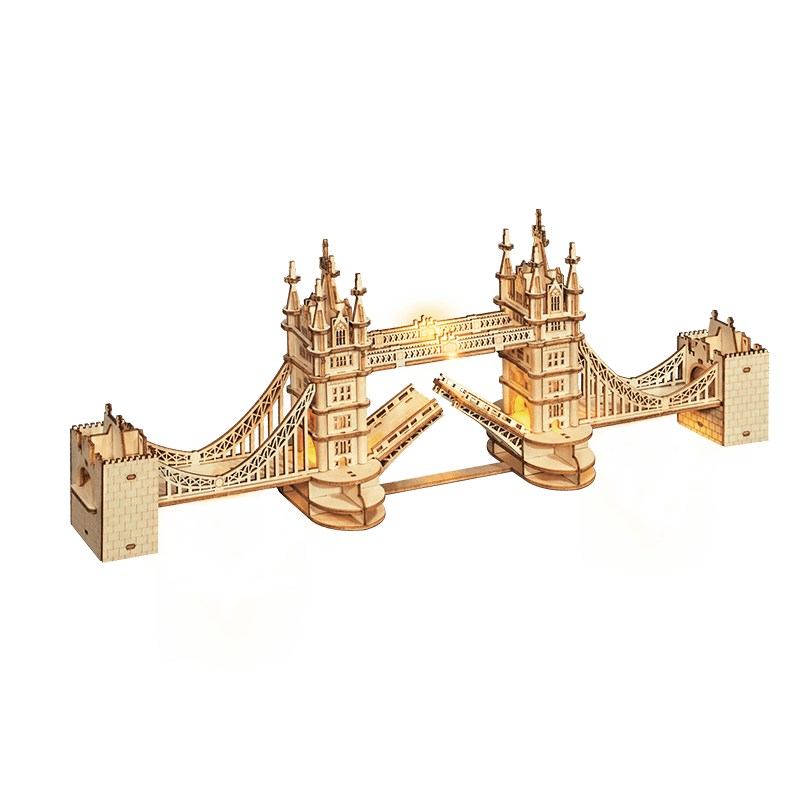 Put the finished model on the table and turn on the light.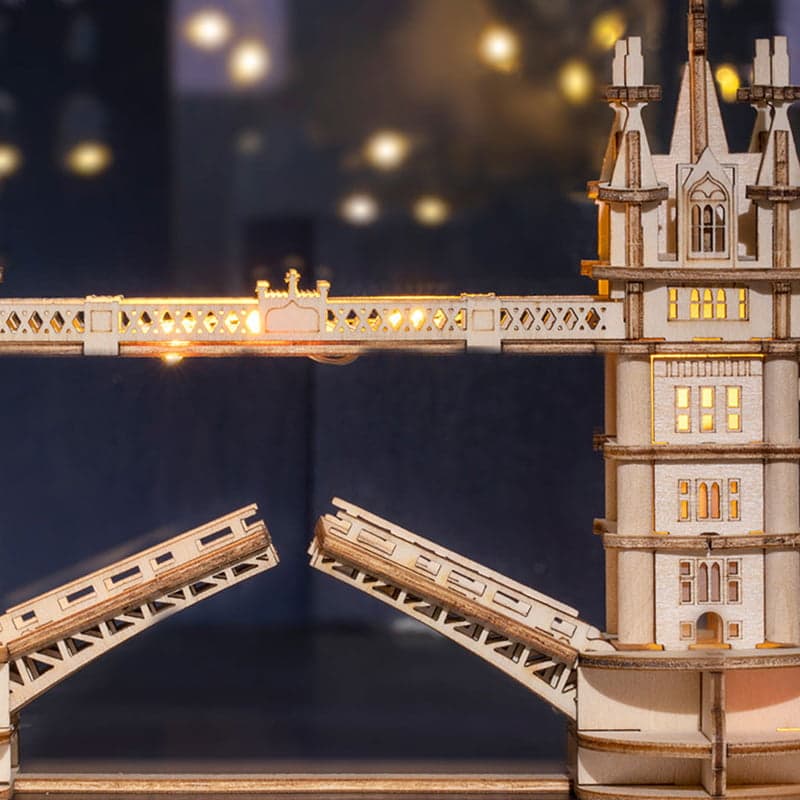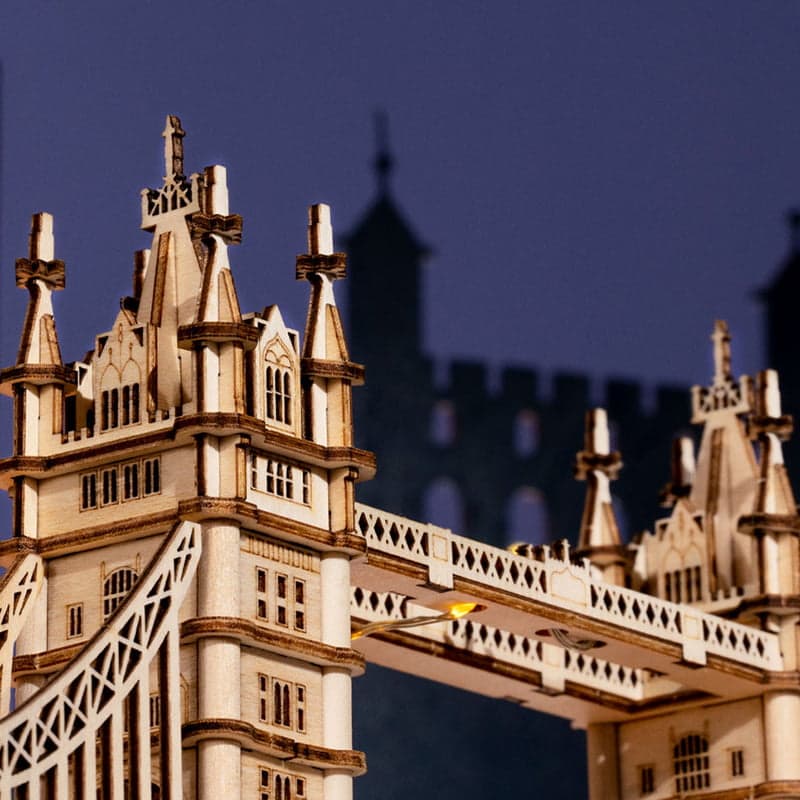 Exquisite and realistic details
Scale model of classic architecture with light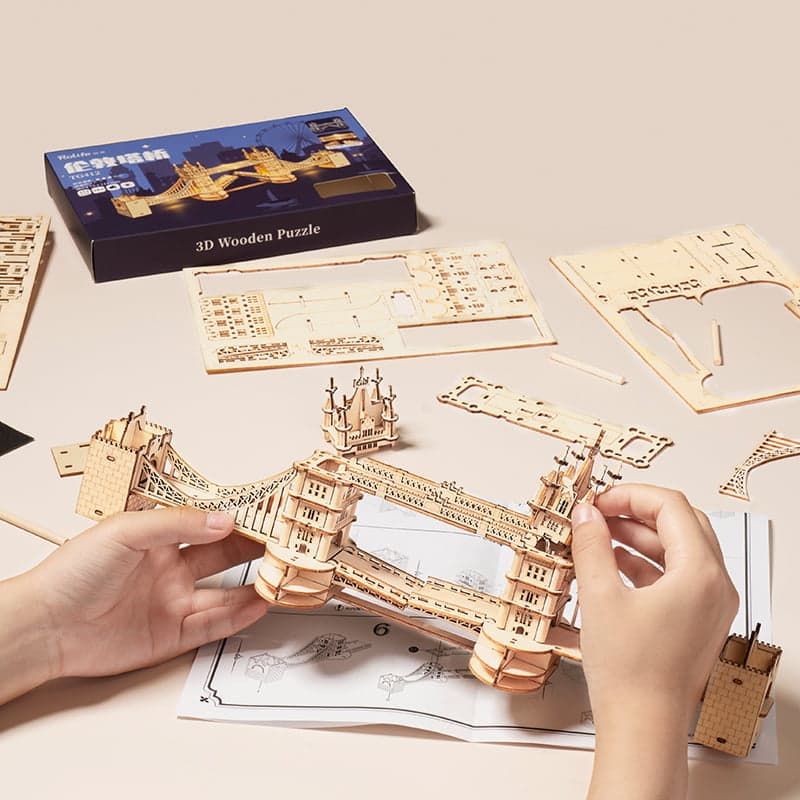 Enjoy the pleasure of assembly