Rolife Plutus Cat TG303
Material: Plywood, Accessories package, etc
Assembly Size: 99*94.5*113.5 mm
Assembly Time: 0.5h
Weight: 180g
Wooden Pieces: 72pcs
Age: 14+
About this item
【Scale Model】 This series is inspired by Plutus cat. Despite its small size, its appearance is nearly similar with the Plutus cat we seen in stores. The bell hung around its neck makes the cat more cute and vivid. Many people are attracted by the exquisite structure and precise cutting technology of this wooden Plutus cat. 
Description


Designers turn the Chinese Plutus cat into a mini wooden collection. A vivid cat makes you feel like interacting with a real one. Smooth in nature color, elegant in appearance and easy to carry.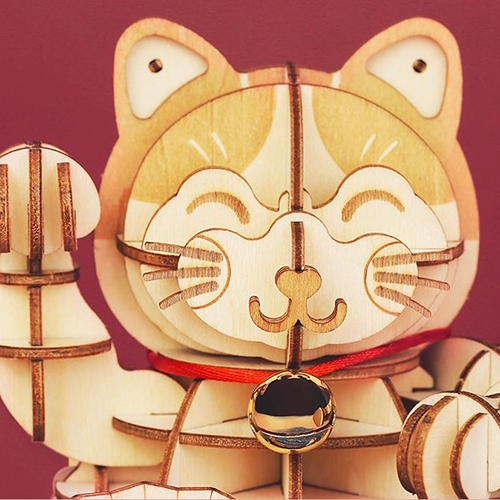 The mildly smile and kindly expression smooth the heart of people.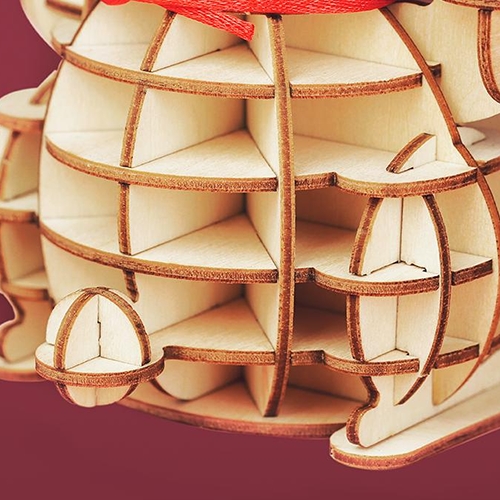 The crafty designation, flat cutting surface all show Rolife always lay emphasis on the quality of its products.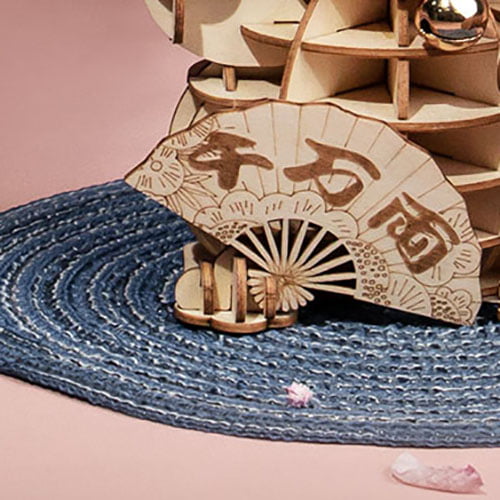 Delicate figure with remarkable Chinese characters make it more fascinating.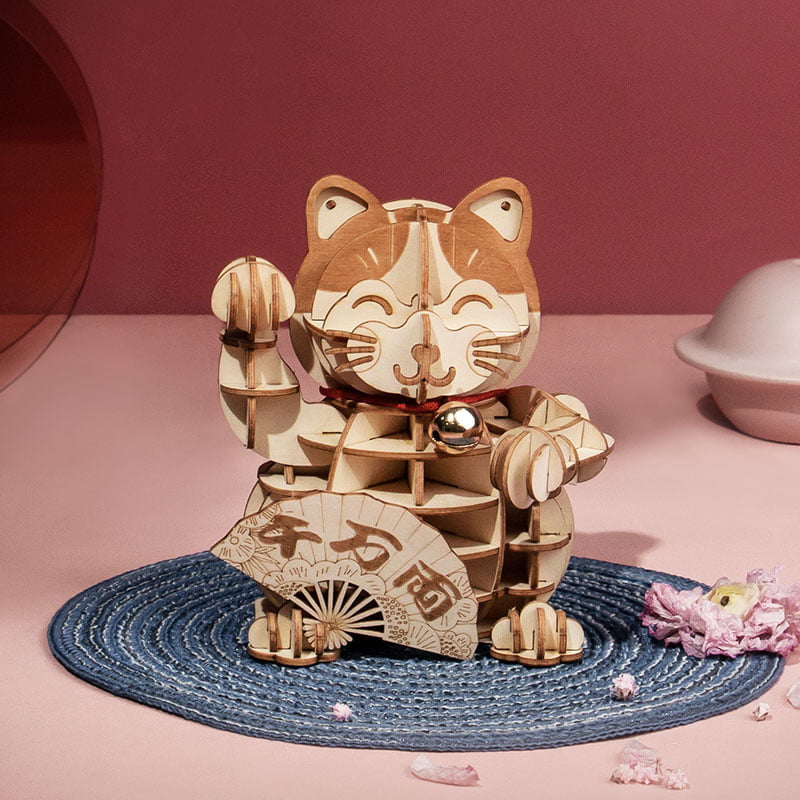 Plutus Cat TG303
This charming creature gathers ingenious designation, natural color, amazing Chinese culture together. When customers first saw it, they just can not move their eyes. The classical fan and the powerful Chinese characters on that show the profound of Chinese culture.
If you are fond of this element do not miss this little puzzle. You can assemble it by yourself or cooperate it with your friends. It is also good for you to give this cat to your friends who manage a store and want to make more money. It represents a nice moral.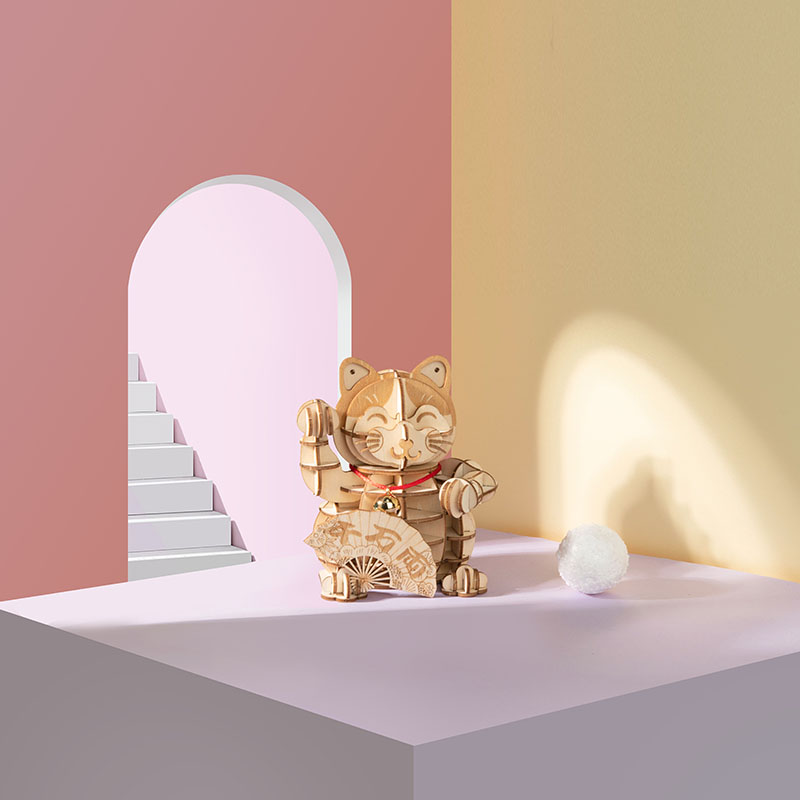 Ecofriendly Material
High-grade natural plywood
Laser-cut technology
All pieces are perfect match
Safe and enviromental friendly
Build your own Plutus Cat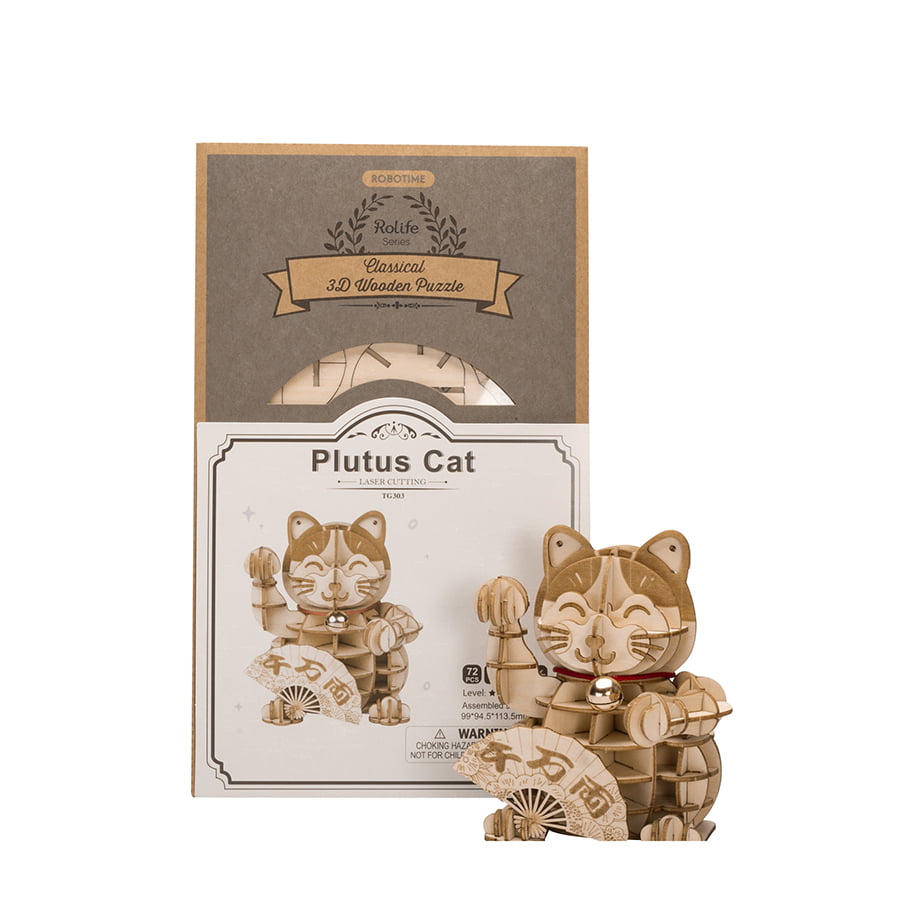 PACKAGE CONTAINS
Beautiful Package
Pre-cut Wood Sheets
Accessory Tools
Detailed English Instruction Manual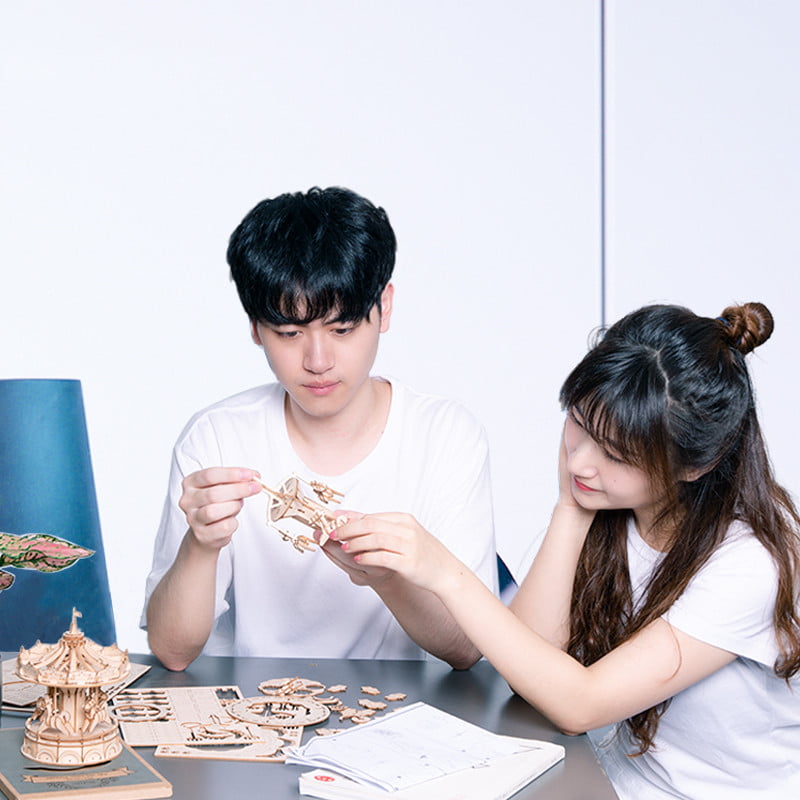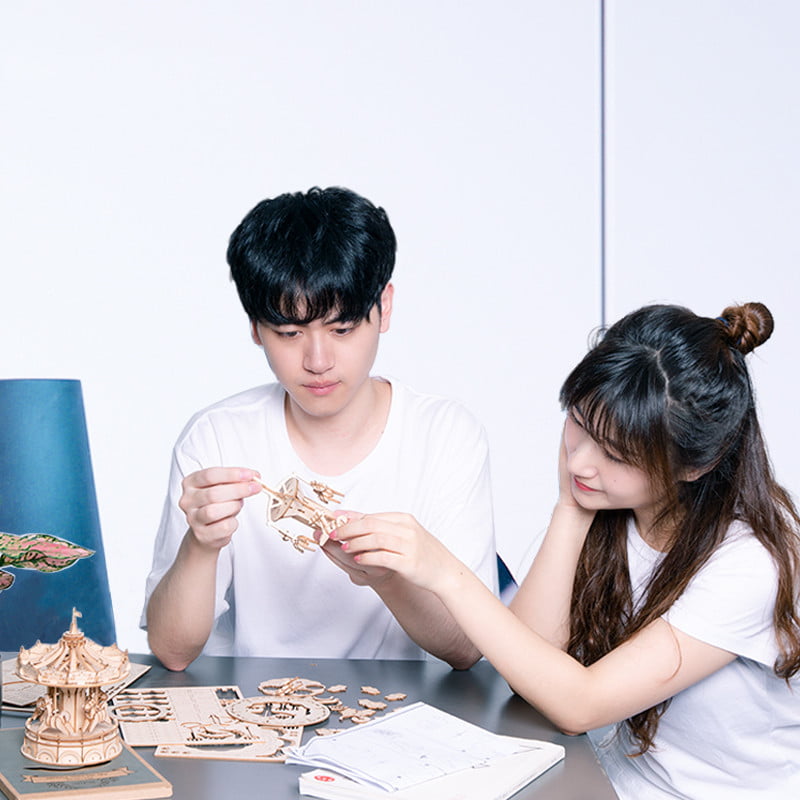 STEP 1
Step-by-step detailed english manual.
Pop out the wooden pieces.
Pre-cut wooden boards will be easy to remove the pieces out of the sheets.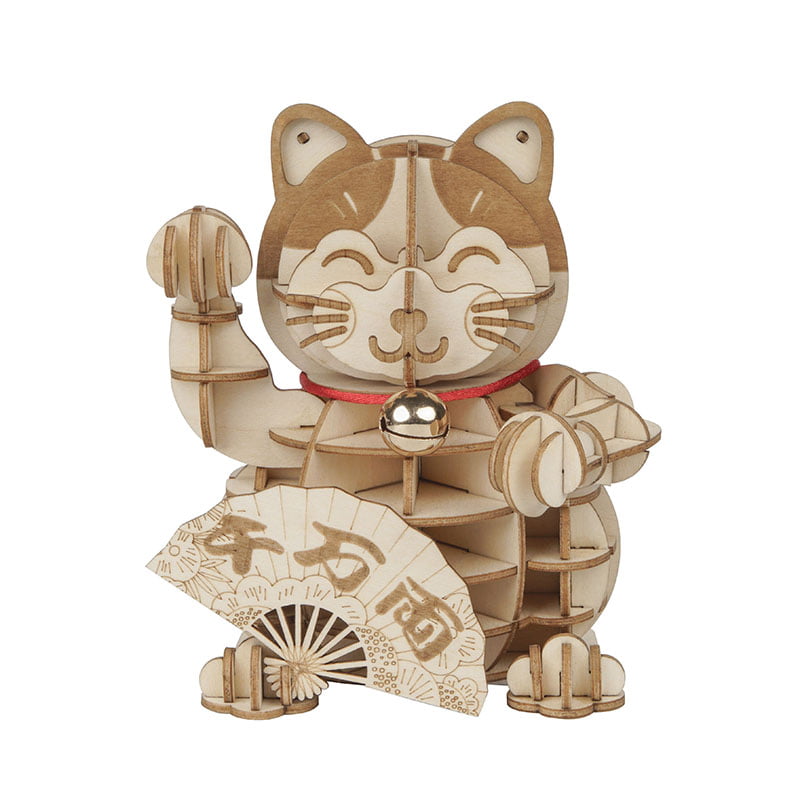 STEP 2
Build your own mini wooden craft step by step. 
Enjoy the process and be careful.