Rolife Nanci Elf Surprise Figure Dolls
Nanci Elf
Age Range(Description): 14 years and up
Height:80-95mm
Package size: 60*60*110mm
Specification: 12 Basic+1 Hidden
Material: PVC/Paper
【About Random】Note – each blind box is randomly arranged. Each package includes 1 beautiful random character and 1 character card. Before opening, no one knows which doll you unwrap. Seize the chance to get the precious hidden doll!
Many of us watched some Elf genre animation or TV series. Little Elf lived in the woods or a forest, some of them could fly and some of them lived in a tree hole. I believe that everyone has or had such imagination to walk into a fairytale and feel the magic. Why not hold Nanci to get into a tiny fulfill wonderland?
Description
Elf Story: Deer fairy loves to visit lotus fairy because she lived in a beautiful pond with cool water and fogs. Butterfly fairy loves every flower fairy cause she's a butterfly. Kitten fairy loves playing with butterfly fairy and floera fairy. What a fun and dazzling world. The whole new series of Nanci with its iconic figure and unique topic.
You will never know what you get until you open the box!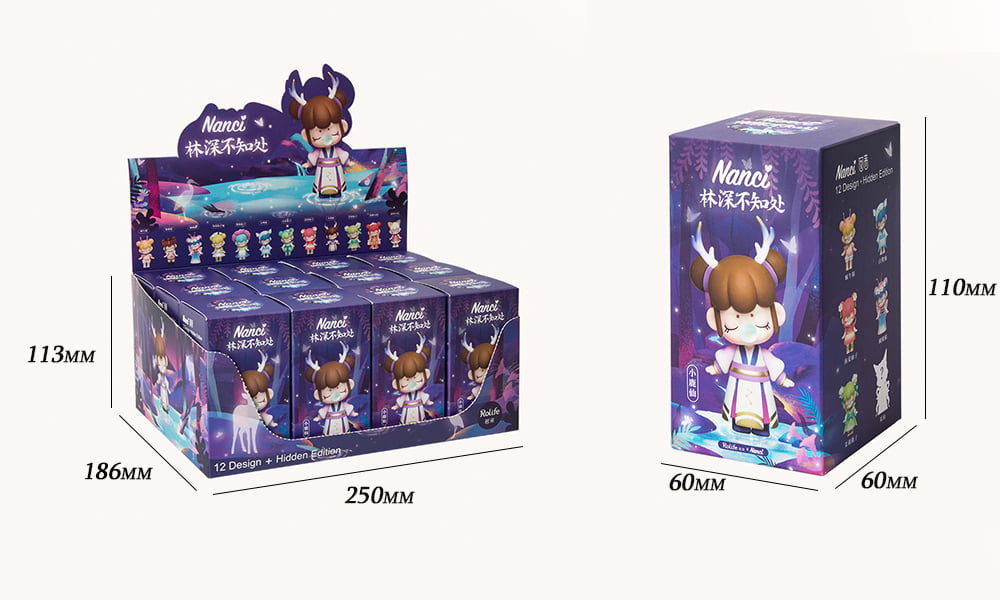 Dolls Size: Stylized collectable doll stands 80-95mm tall. Each package box is 60*60*110mm. We measure the size manually. Slight differences are considered normal.