Rolife Nanci Chinese Beauty Surprise Figure Dolls
Nanci Chinese Beauty
Age Range(Description): 14 years and up
Height:77-92mm
Package size: 60*60*110mm
Specification: 12 Basic+1 Hidden
Material: PVC/Paper
【About Random】Note – each blind box is randomly arranged. Each package includes 1 beautiful random character and 1 character card. Before opening, no one knows which doll you unwrap. Seize the chance to get the precious hidden doll!
Nanci Chinese beauty series includes several outstanding women in Chinese history and folks, not only with their pretty appearence but also their astonishing wisdom and virtue. Some of them are queen, some of them are princess, some of them are fairies… Even though they're from different dynasties all of them have the same characteristics, brave, diligence, smartness…
Description
Chineses Beauty Story: A turbulance of the time-space hitted. Queens, Princesses, Fairies are called into the same time-space… What would happen when people from diiferent dynasties and dimensions get together? Would history be affected by this accident? 
You will never know what you get until you open the box!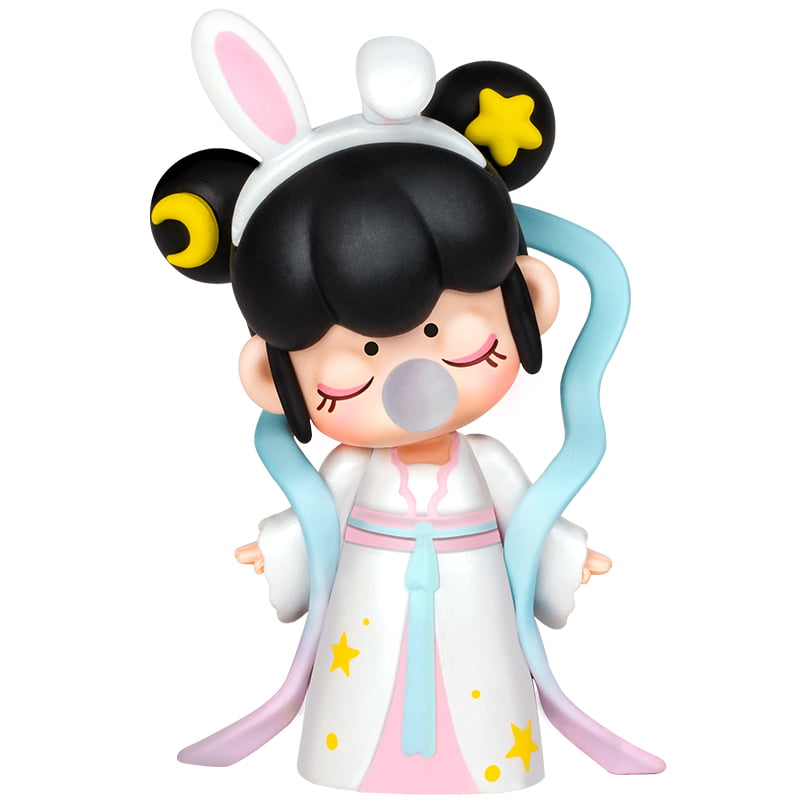 HIDDEN
嫦娥 Goddess in the Moon
Dolls Size: Stylized collectable doll stands 77-92mm tall. Each package box is 60*60*110mm. We measure the size manually. Slight differences are considered normal.