Rolife Carriage 3D Wooden Puzzle TG506
Brand: Rolife
Age Range(Description) : Adult, Kids
Material: Wood, Accessories package, etc.
Theme:3D Wooden Puzzle Assembly
About this item
This product requires you to assemble it with your patience and does not require glue. The shape of the product is a very realistic carriage. After finishing assembling, it can be used as a decoration at home. This mechanical wooden puzzle toy uses precision laser cutting of high- quality plywood. The materials are safe and environmental friendly, with no peculiar smell. Don't put it in a wet place.
Description


ORIGINAL BRAND AND PRODUCT Rolife adheres to the original research and development concept and focuses on the Play-Brand of DIY models. Rolife insists on speaking to the world trends with China design, following cute and independent spirit to express the life attitude of the contemporary Chinese youth and recreate the new Ecology of oriental art toy.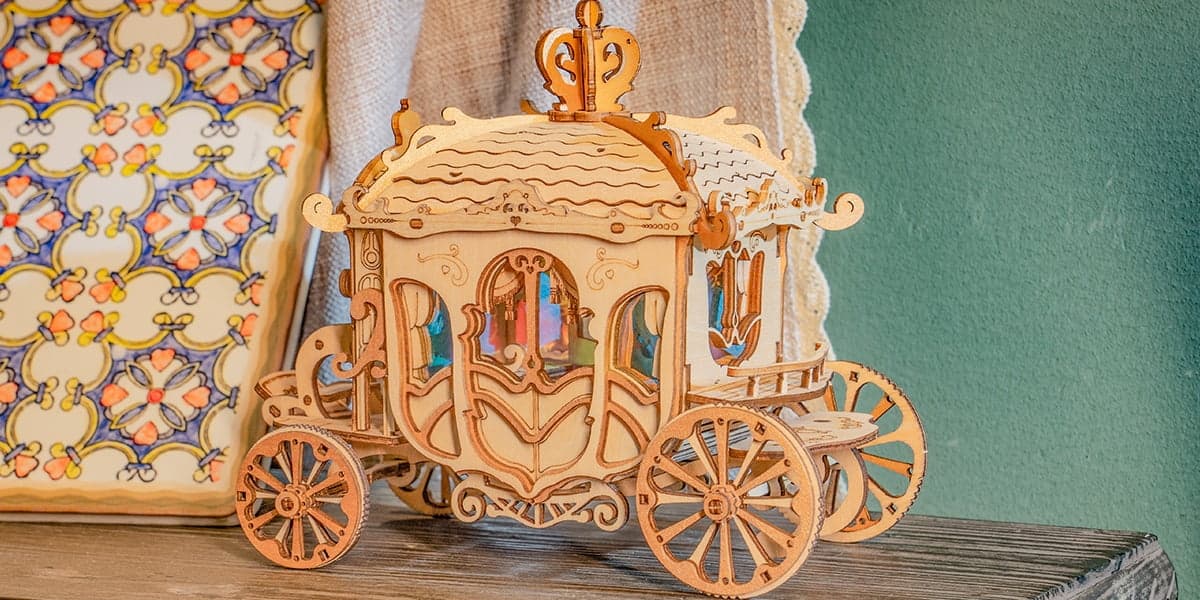 Rolife vehicle series is inspired by the vehicle evolution since ancient times, including three characteristic vehicle models, TG504, TG505, TG506. They are designed with exquisite details into mini scale models, at the same time retain the complicated structures of original. From carriage to tram and car. Let these mini models lead you to the epic history of the vehicle advancement. Self-assemble, scale model, replica of classic vehicles, detailed structures.
Vintage style: The luxurious appearance of the carriage as a symbol of status. The carrige can be treated as a witness during the history evolution. History entrusted it heavy cultural feel. The intricate design can make everyone impressive.
Craft art: The 100% high-grade plywood and realistic modeling show that this article can realistically demonstrate the vehicle in the last century. Perfect color matching, exquisite fretwork, realistic modeling.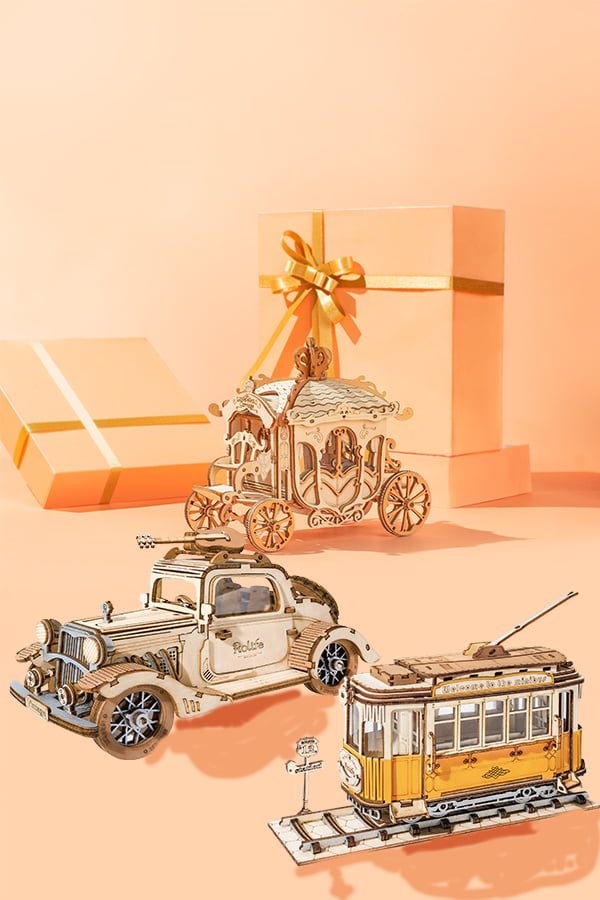 Carriage
TG506
It is a perfect combination of craftsmanship and fun. Intricate and thoughtful design. When you assemble it, the cyclone brainstorming can definitely increase concentration and logical thinking and give you a hearty decompression process.

Easy to assemble. A parents-child activity.

Making this mechanical model toy requires your patience and empowerment. In addition, the successful result will produce a sense of accomplishment. 
Ecofriendly Material
High-grade natural plywood
Laser-cut technology
All pieces are perfect match
Safe and enviromental friendly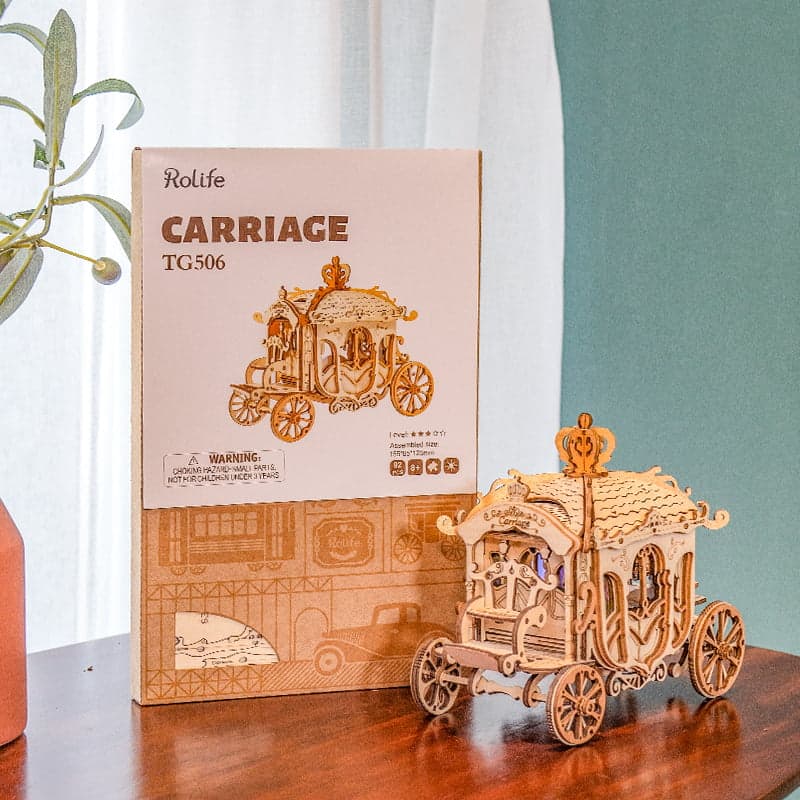 PACKAGE CONTAINS
Beautiful Package
Pre-cut Wood Sheets
Accessory Tools
Detailed English Instruction Manual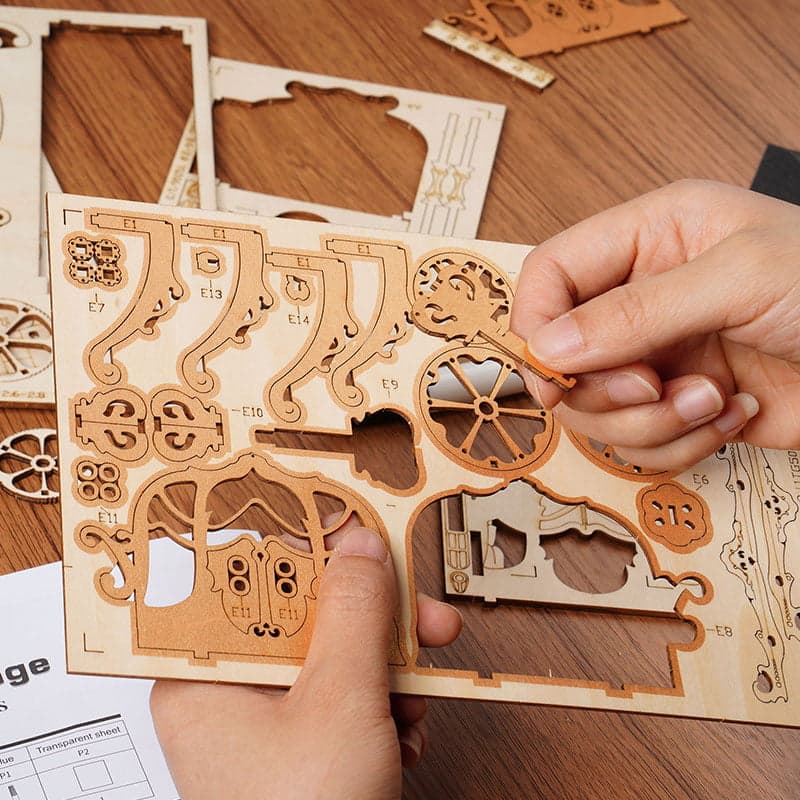 STEP 1
Step-by-step detailed english manual.
Pop out the wooden pieces.
Pre-cut wooden boards will be easy to remove the pieces out of the sheets.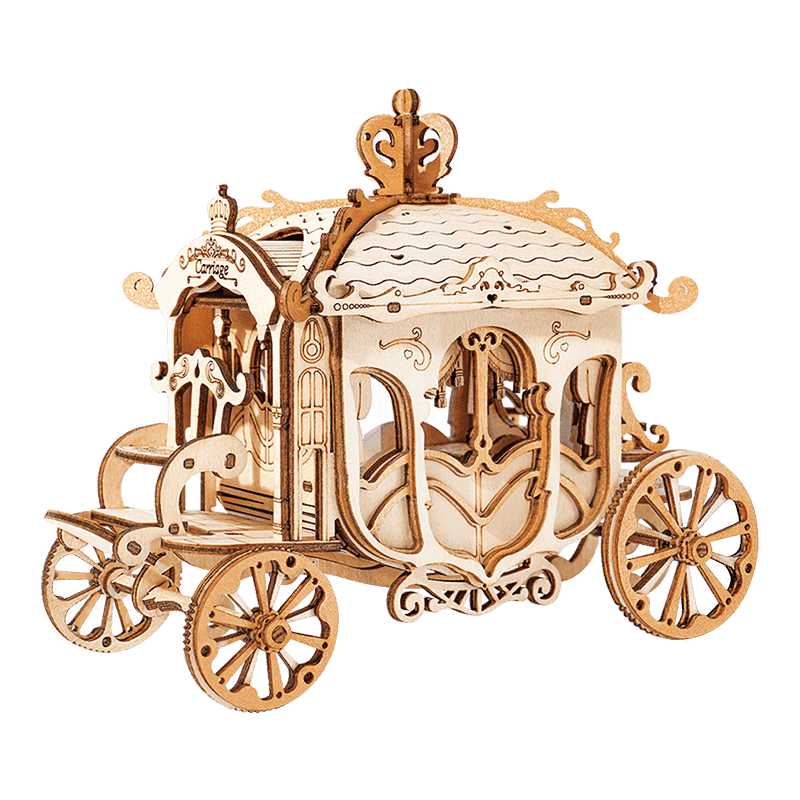 STEP 2
Build your own mini wooden craft step by step. 
Enjoy the process and be careful.
Package Dimensions: 153.5*14.5*241mm
Assembly Size: 155*85*125mm
Items Included: Plywood,Accessory Tools
The Average Assembly Time: 1.5H
Item Weight: 220g
Wood Pieces: 92pcs
Country of Origin: China
Manufacturer Recommended Age: 14 years and up
Manufacturer: Rolife