Mose's Detective Agency DG157
Age:14+
Material:Wood, Paper-cuts, LED light, etc.
Assembly Time: 10h
Assembled Size: 200*130*160mm
Pieces: 159
About this item
The design of Mose's Detective Agency is inspired of some detective related novels and movies. All the delicate accessories and decorations have an England style and remind you of many classical detective scenes.
Description


DG157 Mose's Detective Agency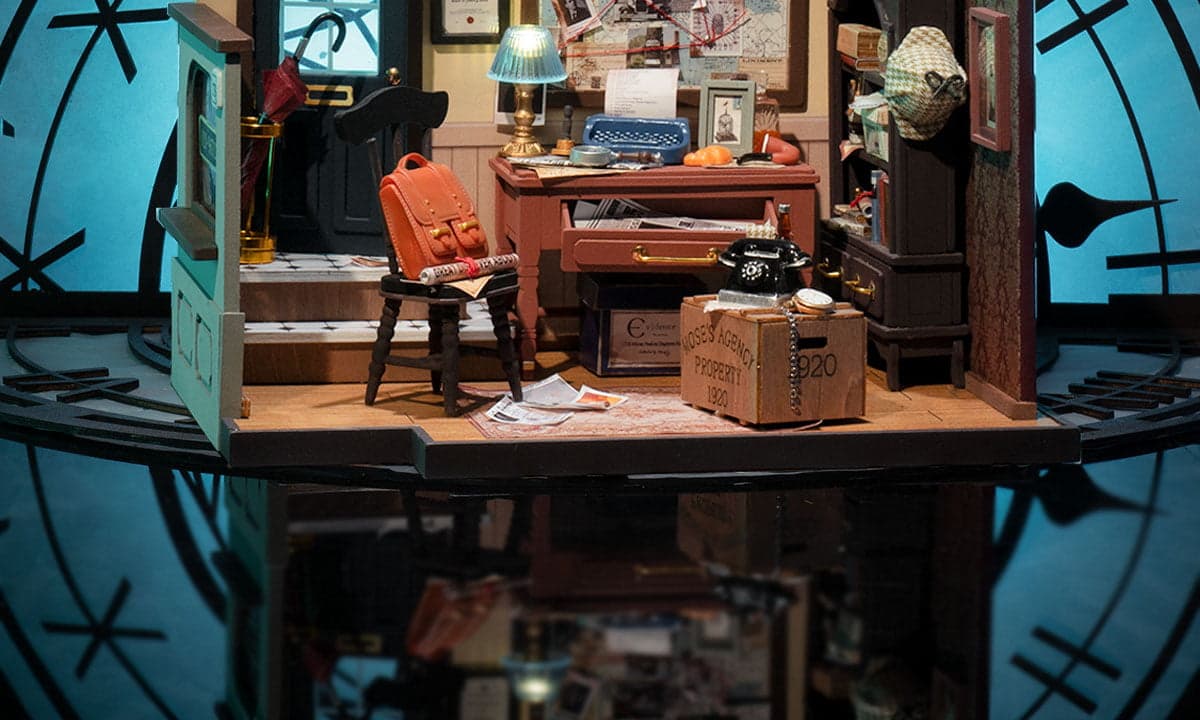 Another rainy night in London, Mose's Detective Agency still had lights on. Watching the dense clues on the wall, Mose recalled all the details of the case. Who is the murderer? It occurred to him something suddenly. He seemed to find something. The phone suddenly rang and the police found a victim again. Mose hurriedly put on a coat and took an umbrella to the scene of the crime. "I'll catch you this time" Mose thought.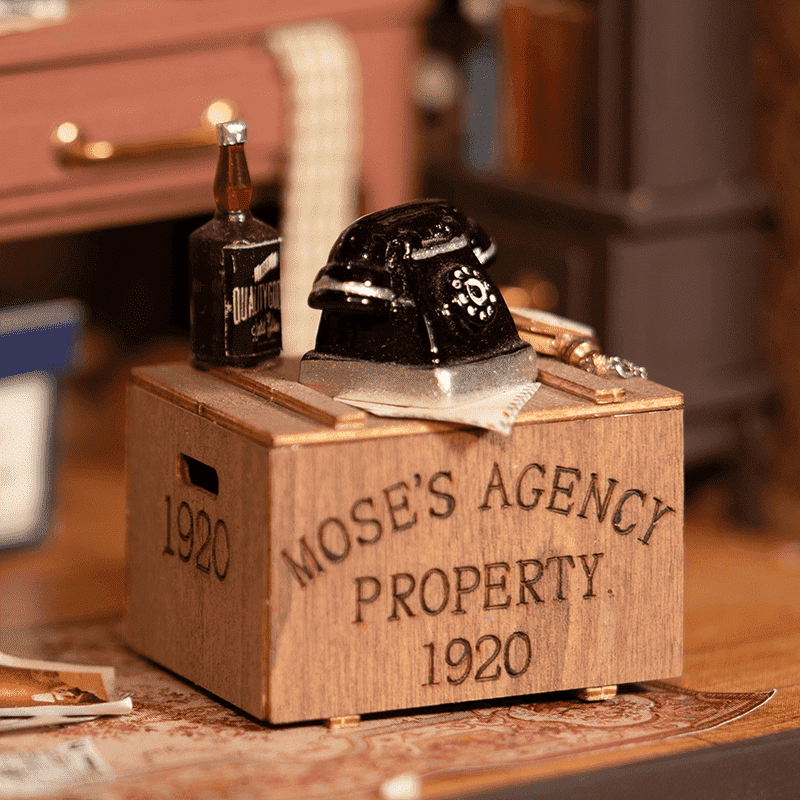 Vintage telephone ornament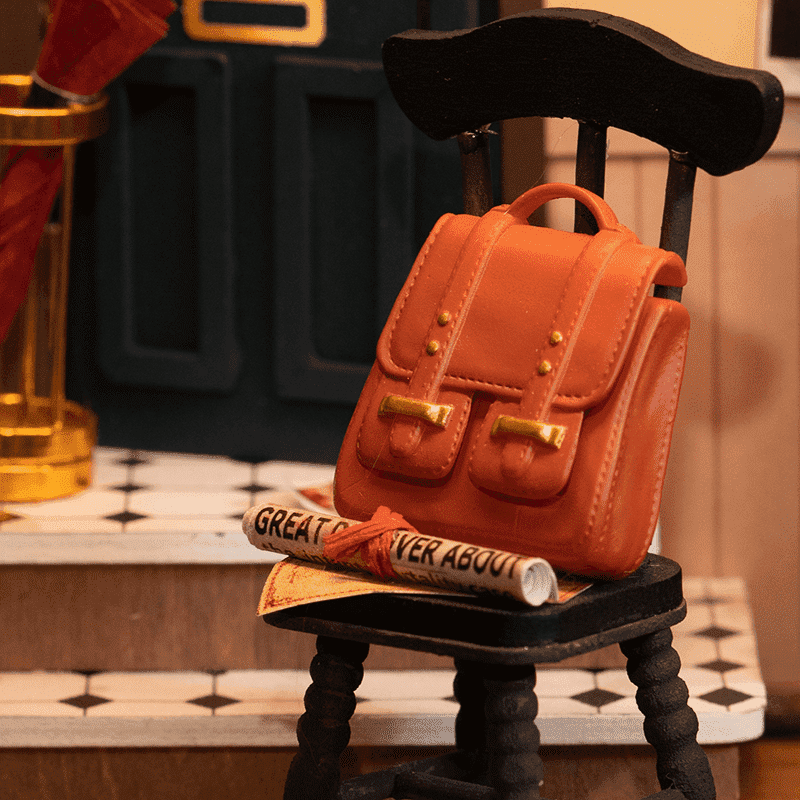 Backpack in British style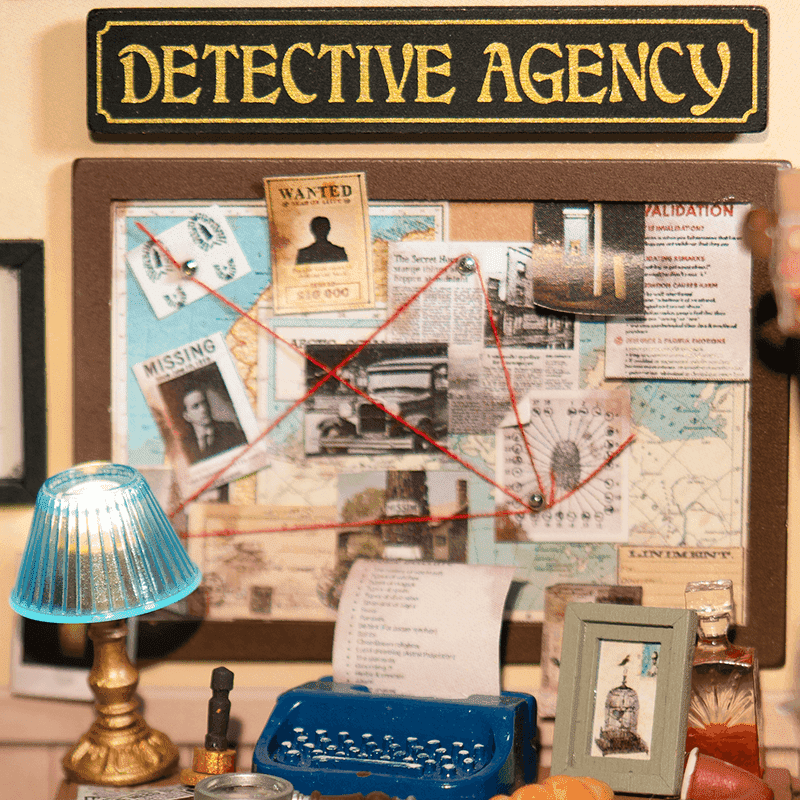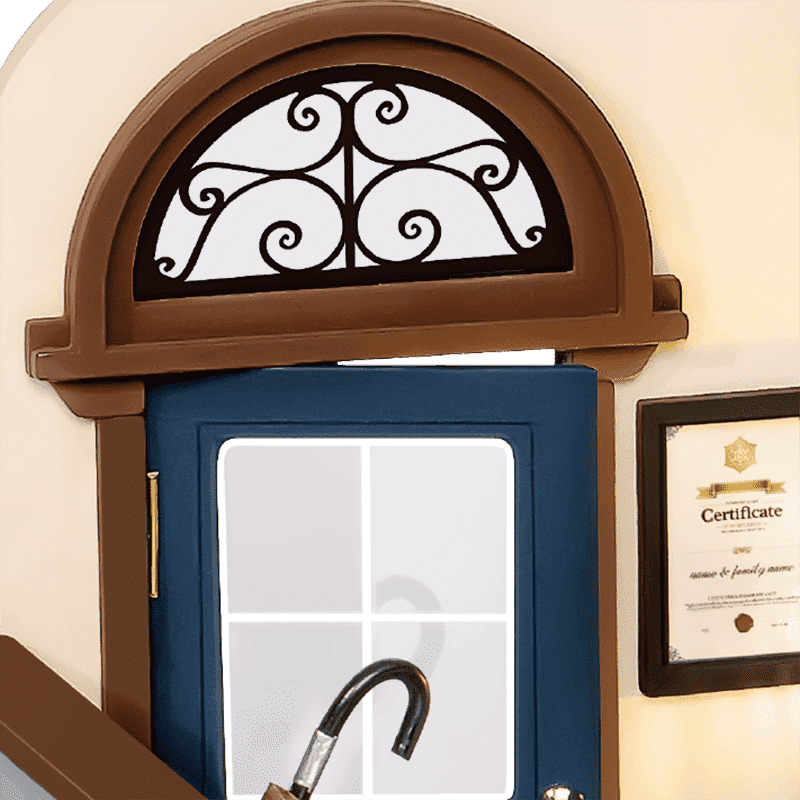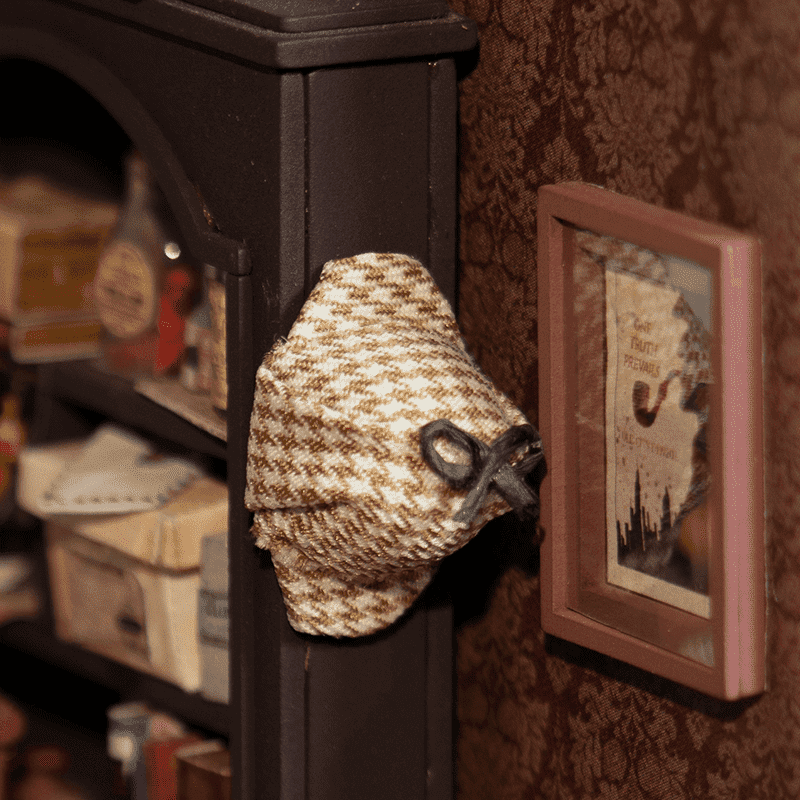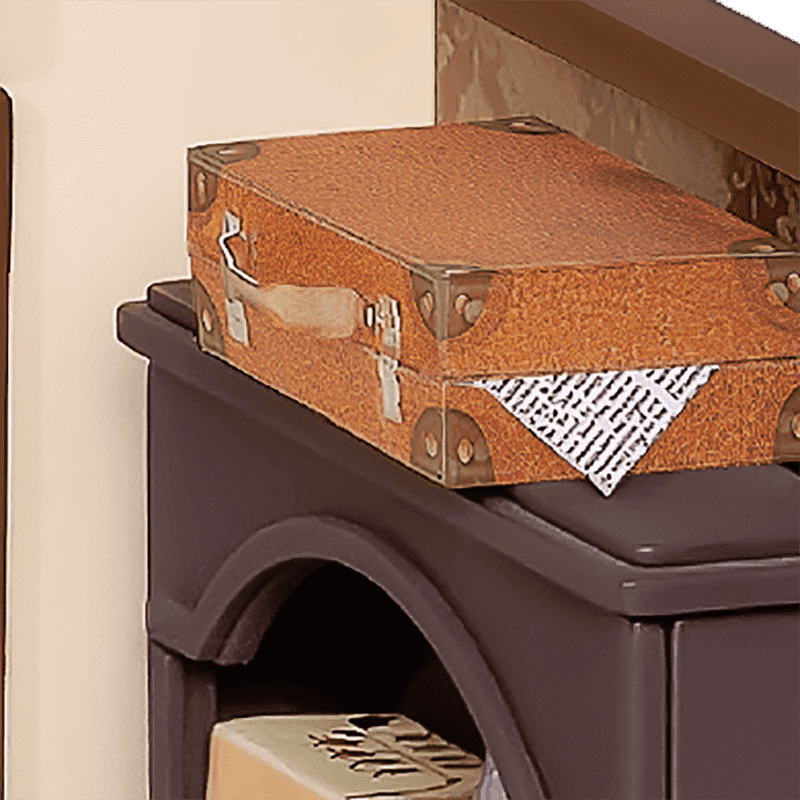 This amazing magic emporium has elaborate design and details with a lot of magic elements. The classical magic hat and broom are usually a symbol of a witch. The magic crystal ball on the shelf, light, books, the painting of the owl that usually sends message in the magic world, they all increase the mysterious atmosphere for this house.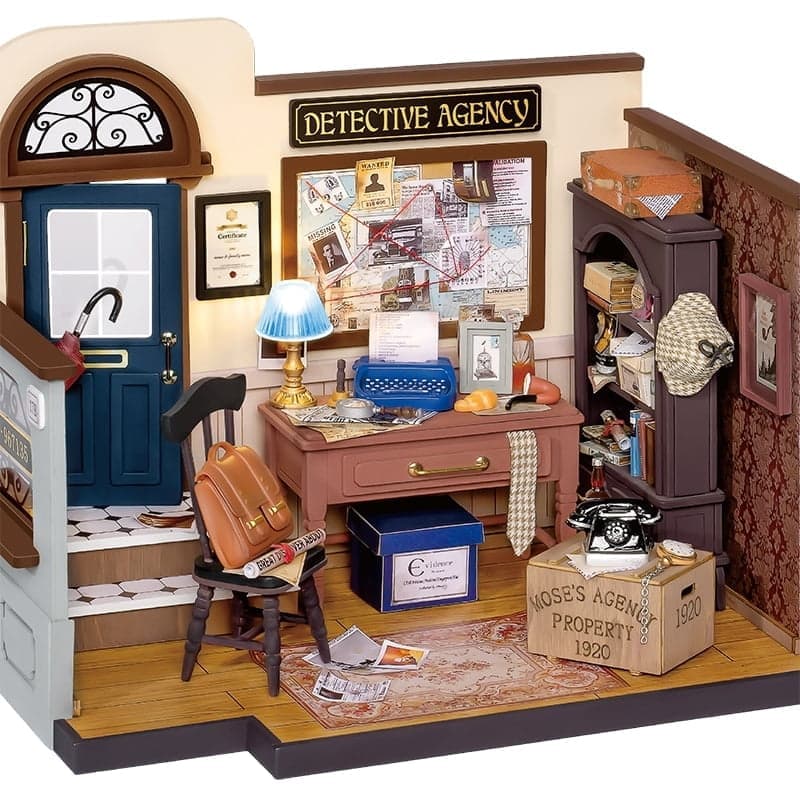 Real scene reproduction of a detective agency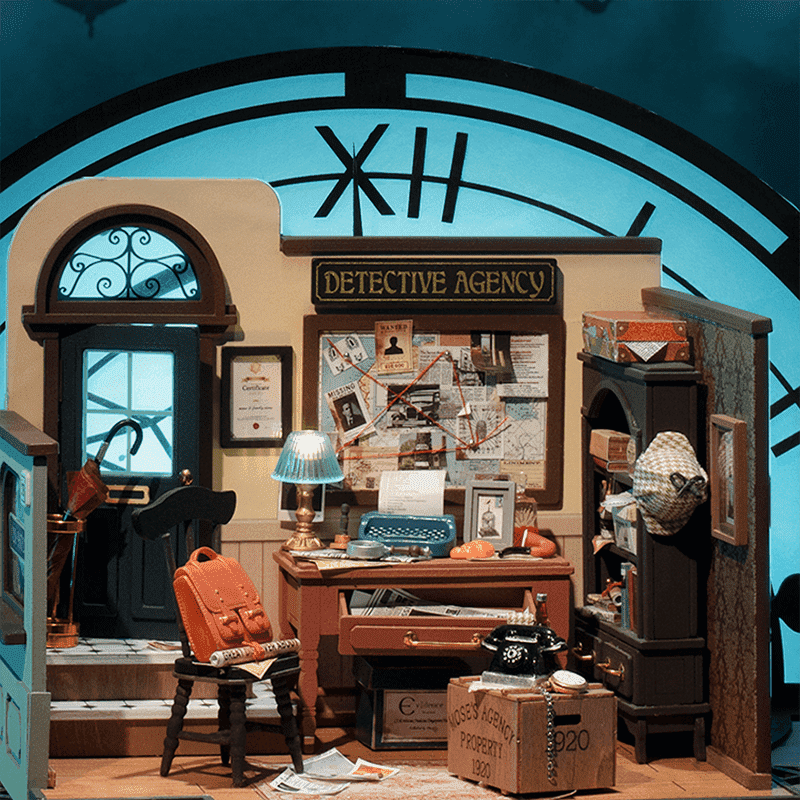 A perfect gift for those detective fans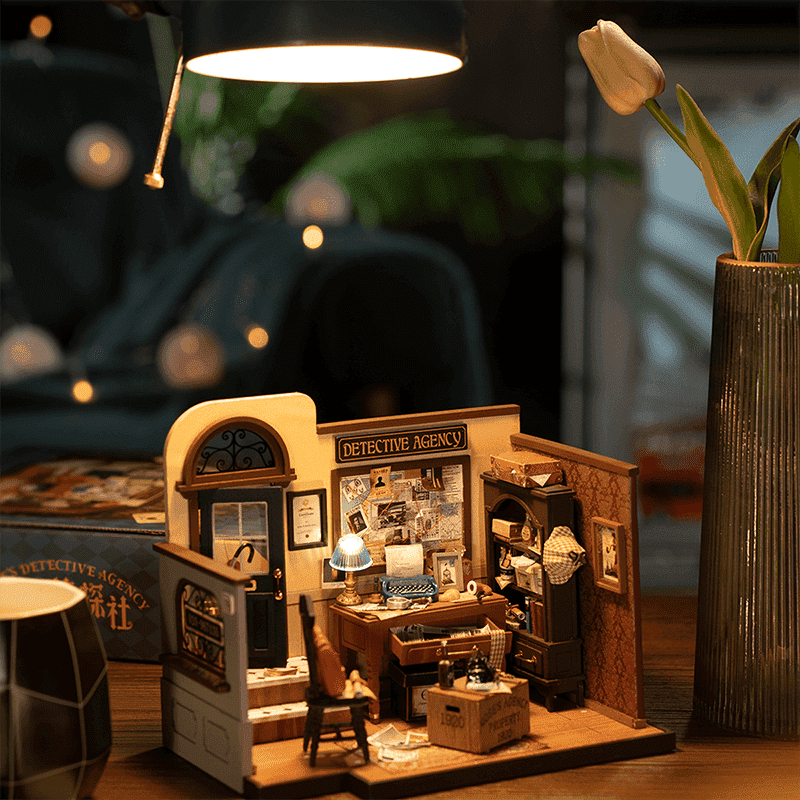 A characteristic decoration in your house