Rolife Cozy Kitchen DG159
Age Range: 14 years and up
Material: Wood, PVC, etc
Assembly Time: 10h
Assembly Size: 190mm*171mm*185mm
Pieces: 196
About this item:
Have you ever fantasized about your home? The kitchen at home is the most pyrotechnic place. Have you thought about what kind of kitchen you are going to have? Our Rolife Cozy Kitchen will make your dreams come true. Simple wooden planks, colorful stickers, and warm lights decorate your kitchen. You can also pair it with a blind box to bring more story lines to your kitchen! Come and feel the warmth your kitchen brings to your home!
Description
You can put the kitchen on the table to make a beautiful scenery, and it will look exquisite.
Who would you like to have a cozy, happy kitchen with? The process of building a house together must be surrounded by love!
At night, when you turn on the kitchen, you can see a tiny wonderful world, and you will enjoy this moment.
Your own lights will illuminate this blissful kitchen at night,  adding a warm atmosphere to your home. Empty streets, dark night, there is still a person at home for you to light a lamp, makes a hot meal waiting for you. What a wonderful life it is!
The first light of the morning will hit the floor through the openable door. Whether it's night or day, your kitchen will be bright so that all the parts can be seen clearly. Delicate green plants also add vivid embellishment to this kitchen.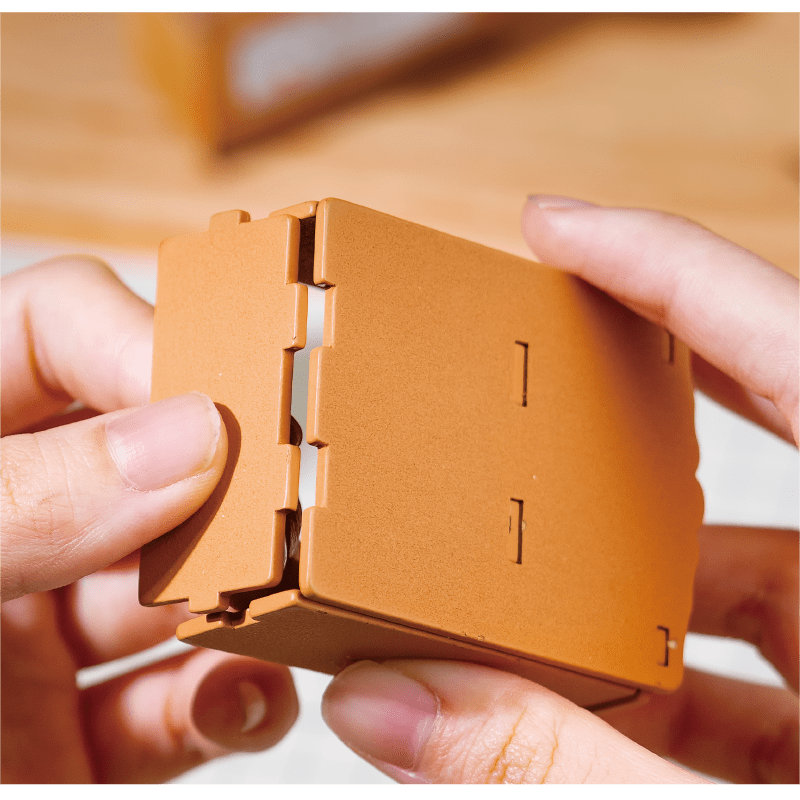 The splicing design greatly reduces your production time and simplifies he hassle of using lots of glue. This will make the parts stronger and last longer. The technology also makes the product parts look more delicate, and the final form is more realistic.
Attention, a some part still need to be glued for its stabilization.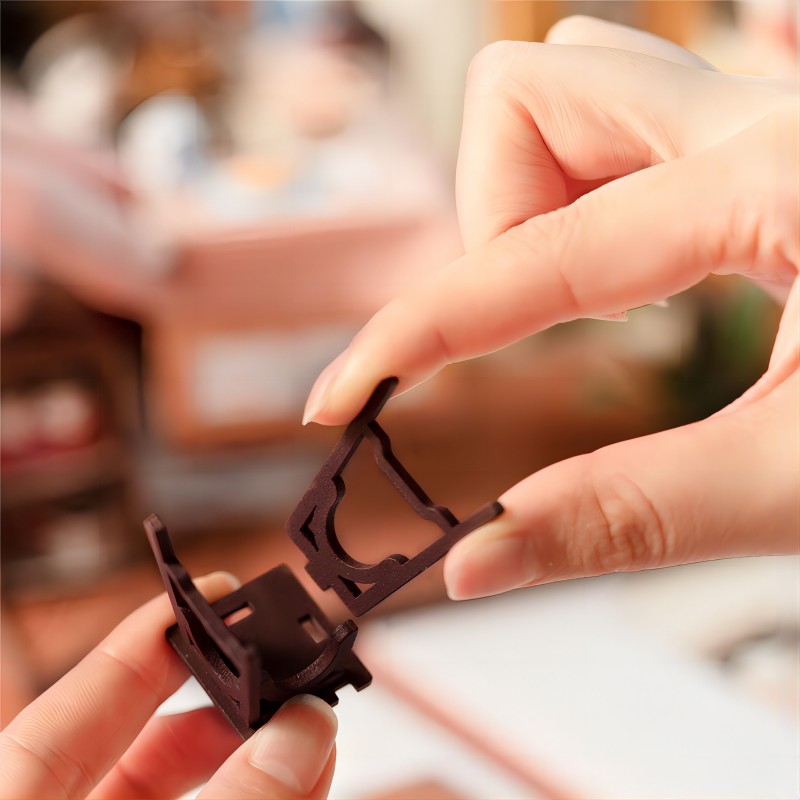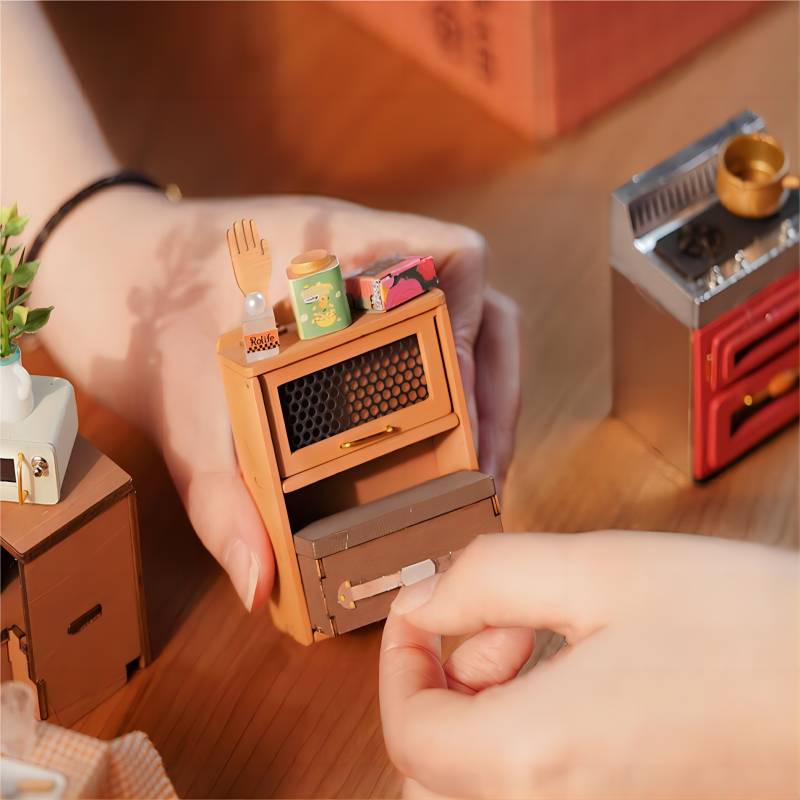 You can pull the cabinet door and open the door to feel the kitchen more concretely, which will make you feel more real!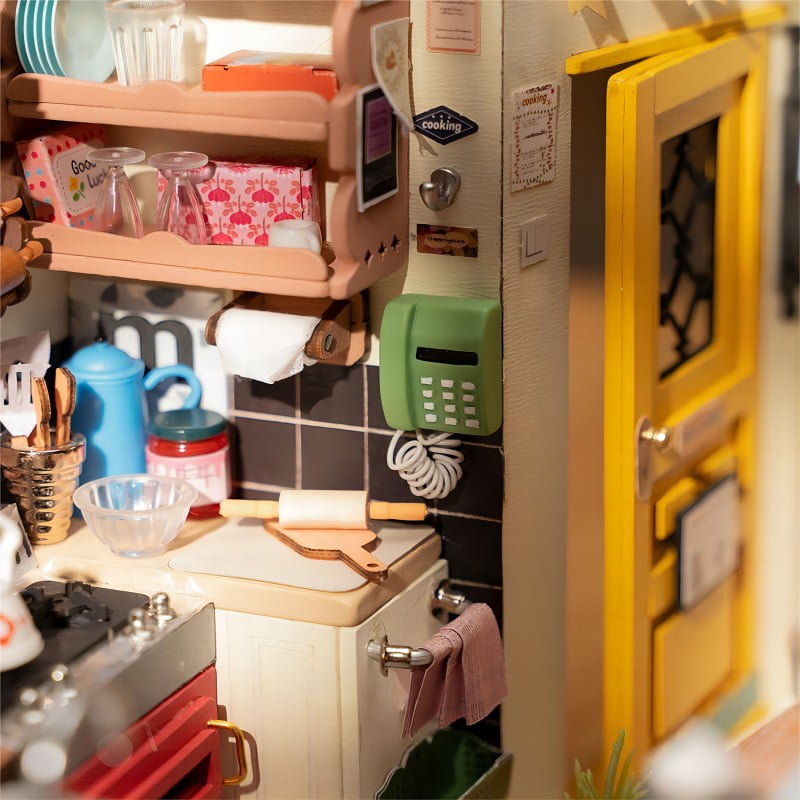 You can enrich the kitchen with figurines, like a cook. Such a figurine will make your kitchen more abundant and real!
You can find similar figurine on Rolife, and there are many different looks. What kind of character would you bring to your kitchen? Go look for it!