Rolife Kiki's Magic Emporium DIY Miniature House Kit DG155
Age Range(Description) :14 years and up
Material:Wood,Paper-cuts,LED light,etc.
Assembly Time: 10h
Assembled Size: 20*12*18cm
Pieces: 148
About this item
Once in a while, people always have some yearning for superpowers to beat some obstacles and ease some regretful things. And Kiki's Magic Emporium miniature house has all of it. This magic little house offers numerous magic services to help people and other creatures on earth or under the earth even above.
Description
ORIGINAL BRAND AND PRODUCT Rolife adheres to the original research and development concept and focuses on the Play-Brand of DIY models. Rolife insists on speaking to the world trends with China design, following cute and independent spirit to express the life attitude of the contemporary Chinese youth and recreate the new Ecology of oriental art toy.
Kiki's Magic Emporium
There're so many things in this world can't be fixed by human's hands… But there were load of damages caused by human. People feel regret about it and trying to make an amends how they do? "Knock knock? How can I get your help?"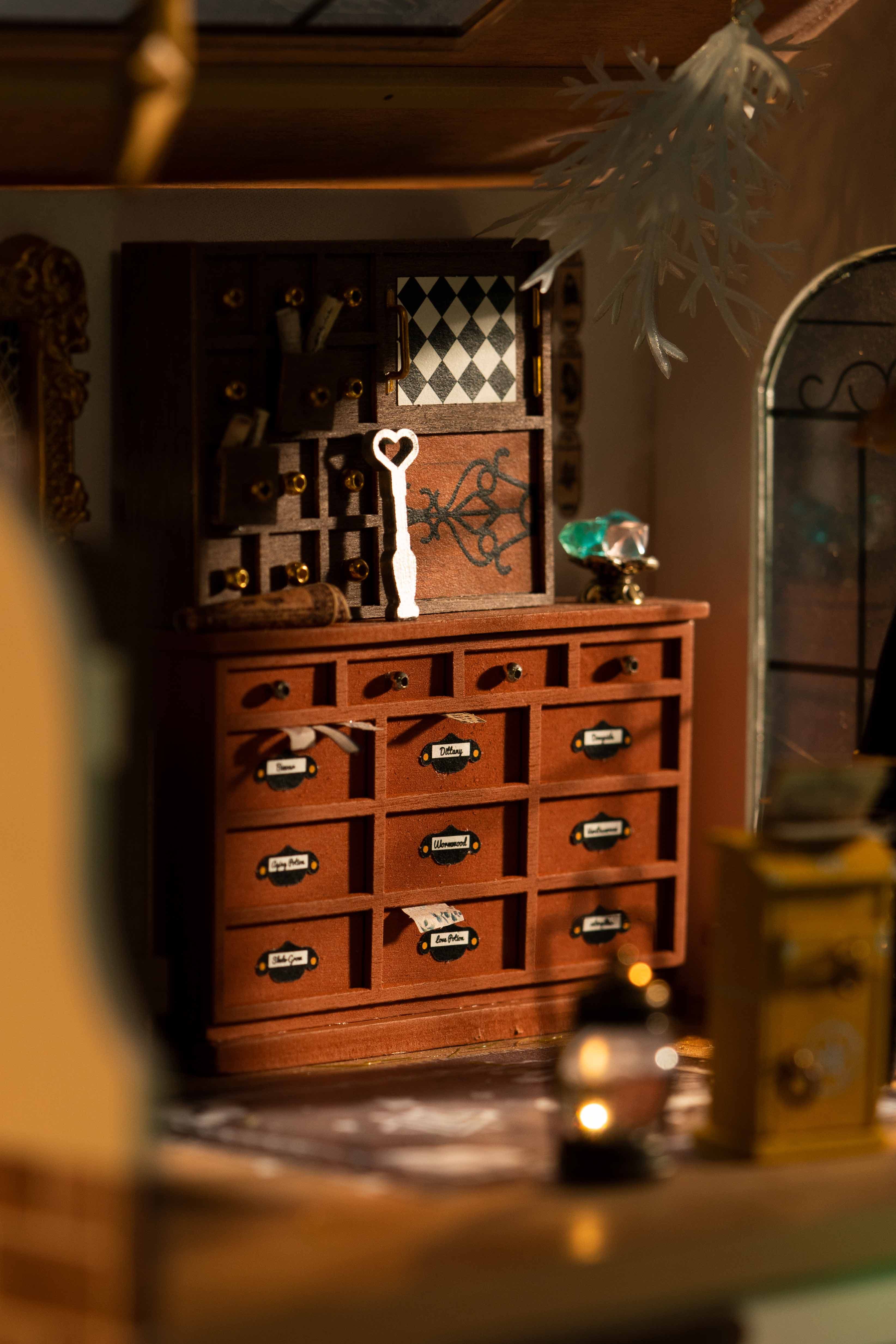 Detail: The magic book, a sorting hat, crystal light, sage, blue magic crystal ball, jars, ingridients for different magic, the peinting of Kiki's owl, broom…
 Ambient Light Set: Each product has 1. warm and bright LED lights; 2. hidden battery box (you need to prepare two 7 batteries yourself).
 Pacage Dimension: 210*65*266.5mmingredients