Starry Melody DS025
Age: 14+
Material:Wood, Cardboard, Metal, PET
Assembly Time: 1h
Assembled Size: 100*80*180mm
Pieces: 42
About this item
Starry Melody is a palm-sized dollhouse. The whole box is mainly in purple color to make the scene very romantic and dreamlike. With a bright light, the house can be a display box for a figure doll. In addition, with a transparent sheet, it has dustproof function.
Description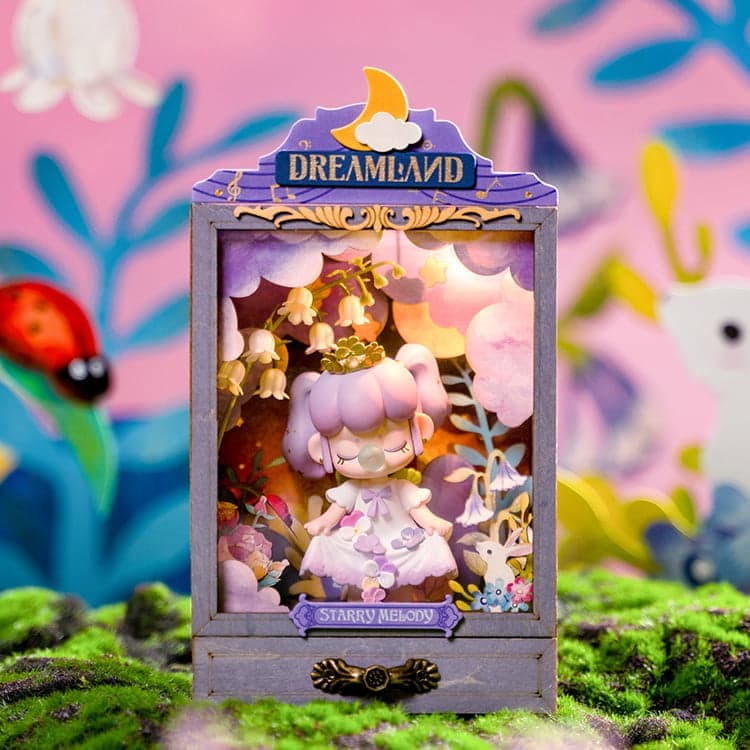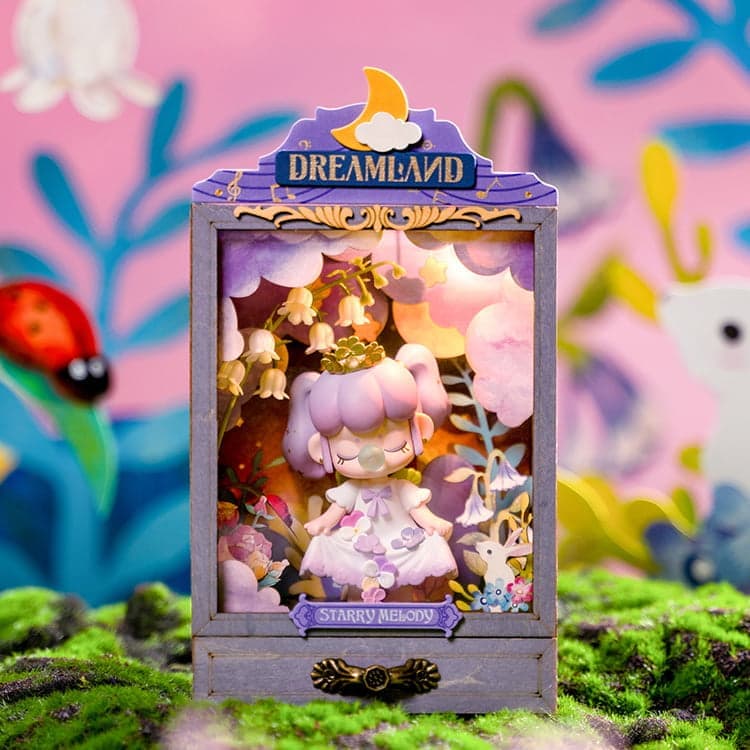 There is a gorgeous and peaceful valley with beautiful lilies brooms and roses. On such a gentle night, an elegant piano is sitting here with an adorable cat stretching on its top. With some magic, it can play by itself. The melody is so beautiful that it attracts a ladybird and a rabbit. A colorful butterfly is kissing the piano. The stars are shining in the sky.
In this beautiful purple box with flowers everywhere. The colorful flowers and some high lilies are blooming beside the classic piano. A white cat is lying on the top of piano and a butterfly is on the keys. Behind all these, some light purple clouds and a big and bright moon is shining on the starry night. At the back of the box, there is a hidden battery box.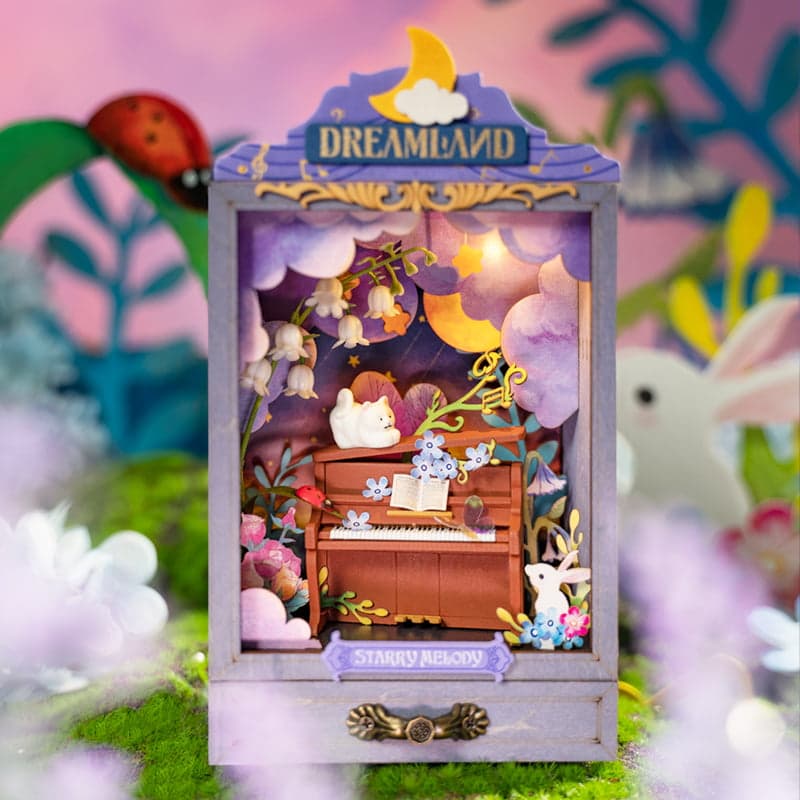 Mini and delicate home decor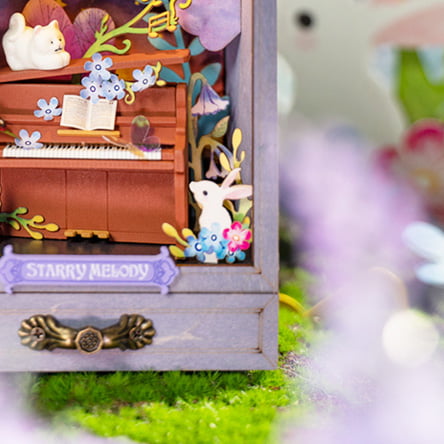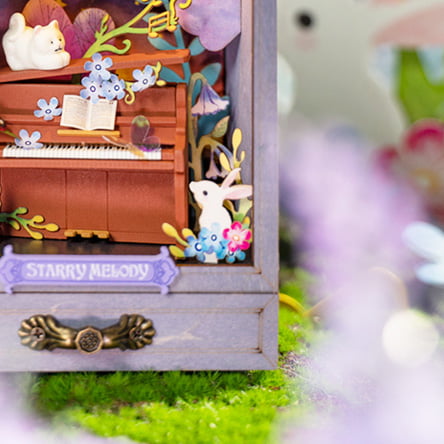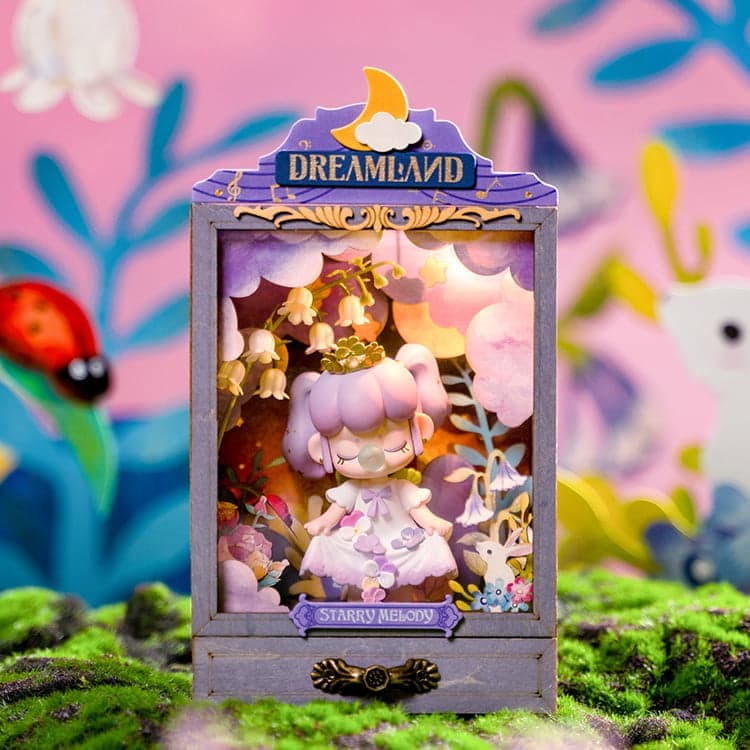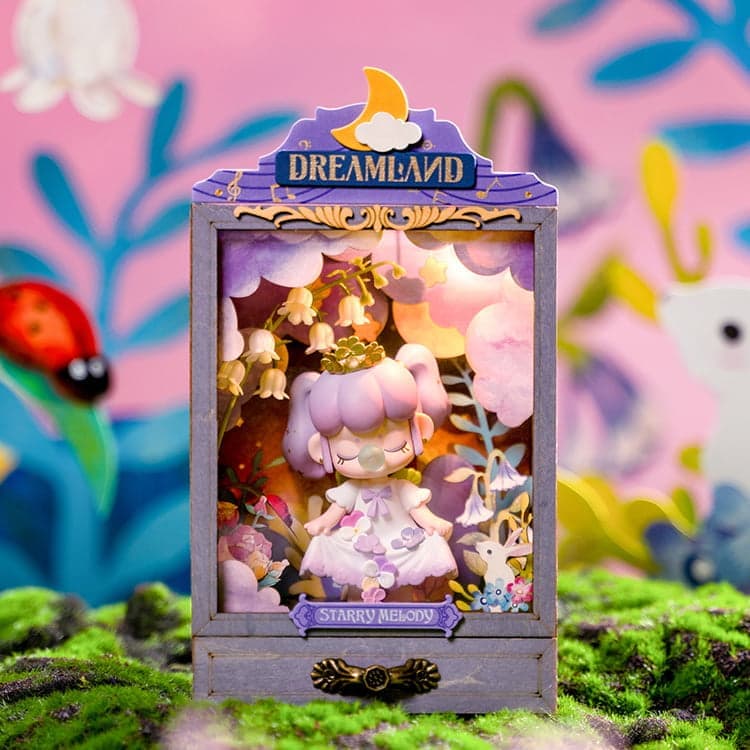 Transparent dustproof box for a doll