Dark Castle DS023
Age: 14+
Material:Wood, Cardboard, Metal, PET
Assembly Time: 1h
Assembled Size: 170*50*240mm
Pieces: 33
About this item
Dark Castle dollhouse is a dollhouse designed in the Gothic style. Using classical combination of black and red to add to create the mysterious and dangerous atmosphere. It is a mini house and can also be used as a dustproof box for a doll with light.
Description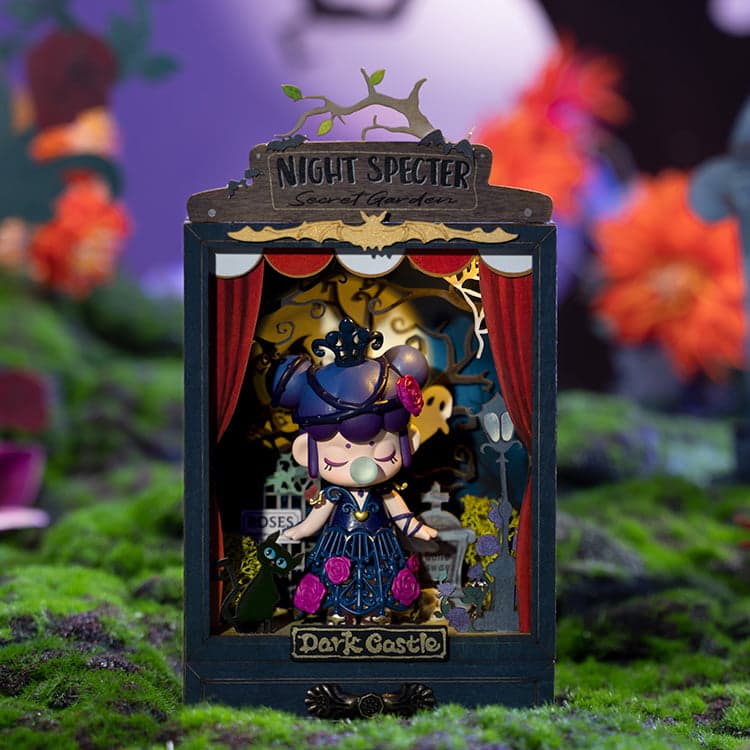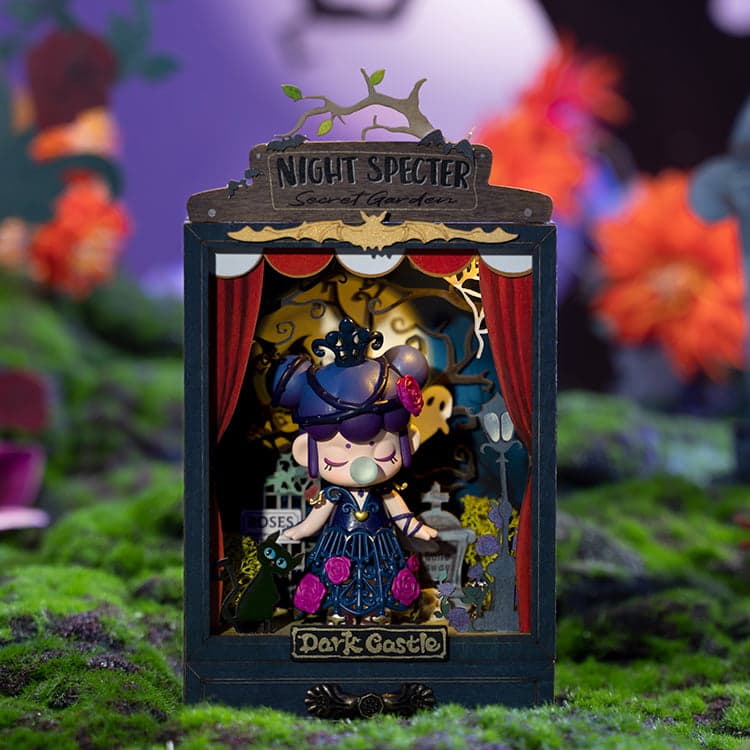 On the night of the glowing moon, the thorns is sprawling everywhere. Through the gaps of the dead trees, the moonlight is shining on an old wooden box. At this moment, the ghost from the old castle flew over the wooden box. It reaches out its dry hand slowly and writes its name on the tombstone. The specters in the dark forest began to scream with terror.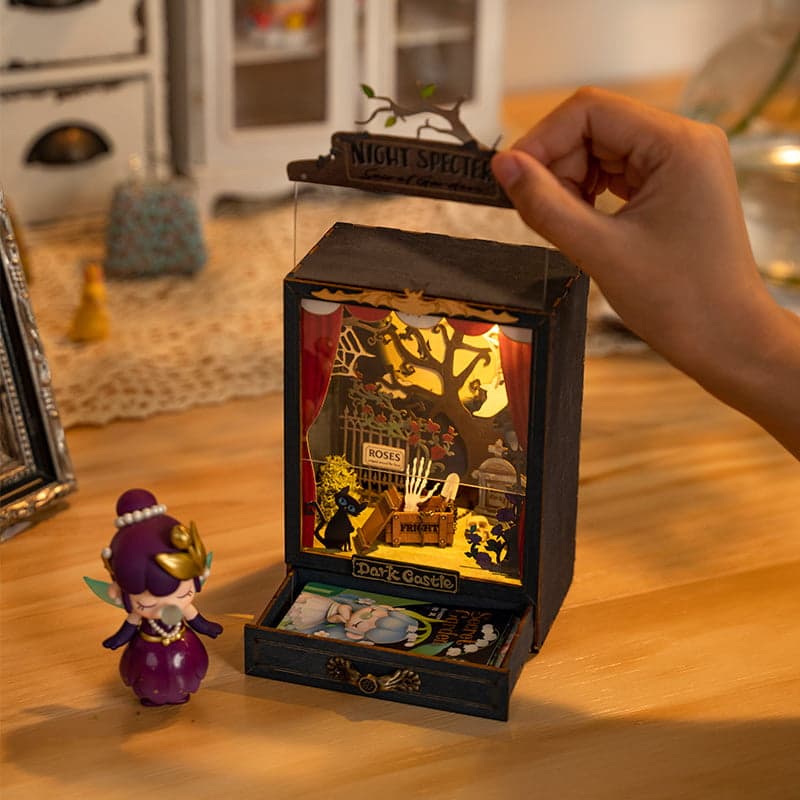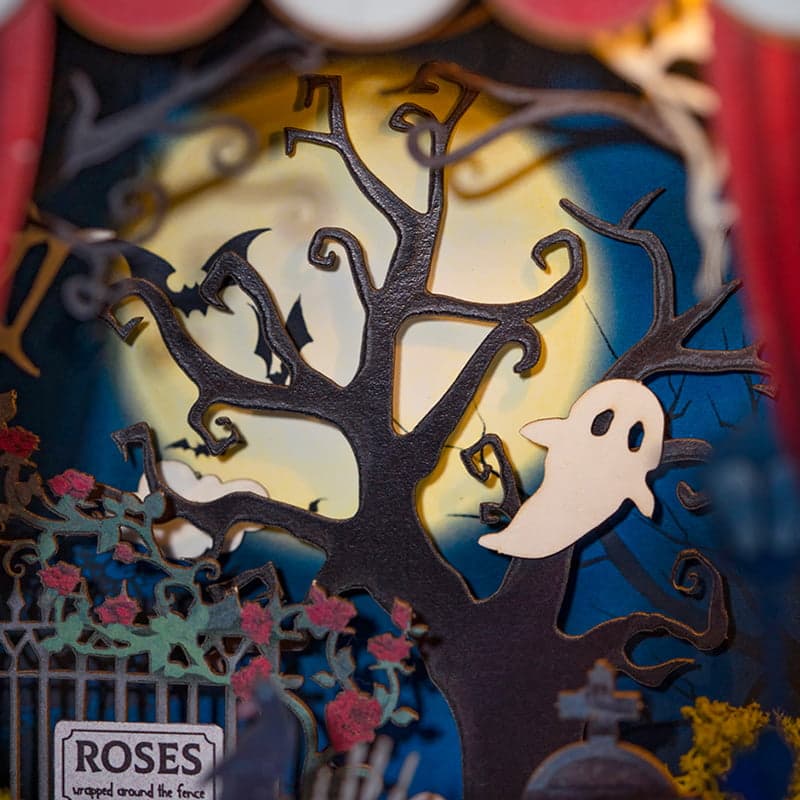 Thorny roses, dead tree and ghost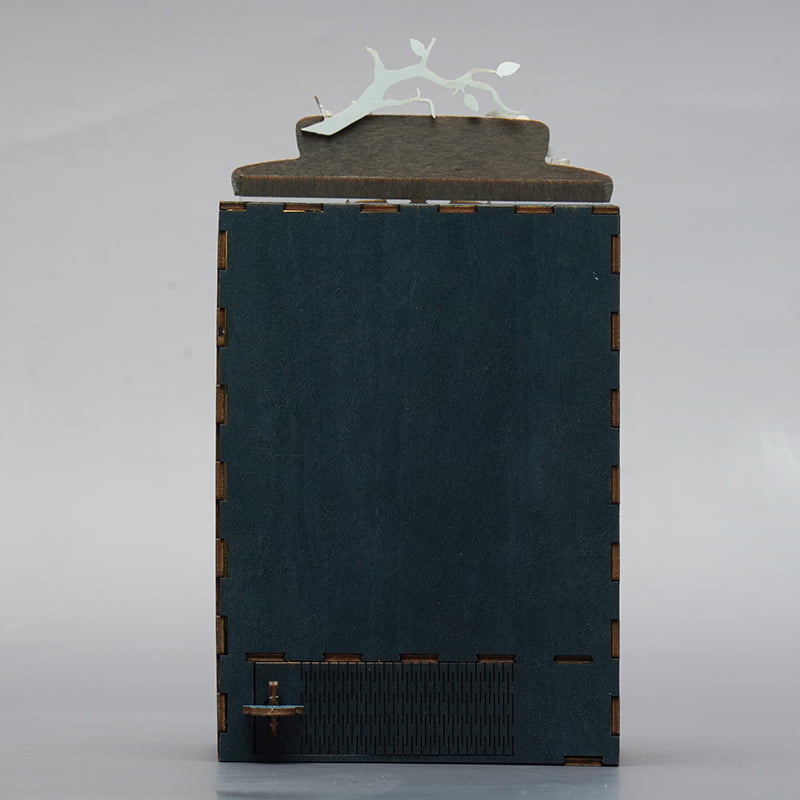 This doll house is designed in the Gothic style with ancient Europe castle, thorny rose, a black cat, some bats on the dead tree and a graveyard that always come with mysterious creatures and specters. At the bottom of the box, there is a small drawer design. It also contains a warm light and a hidden battery box to add to the sophisticated ambiance.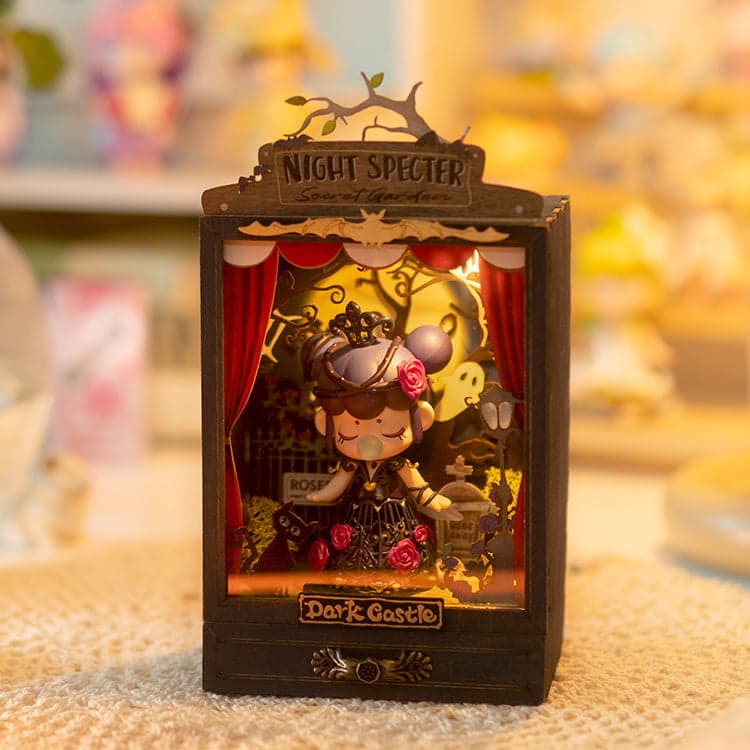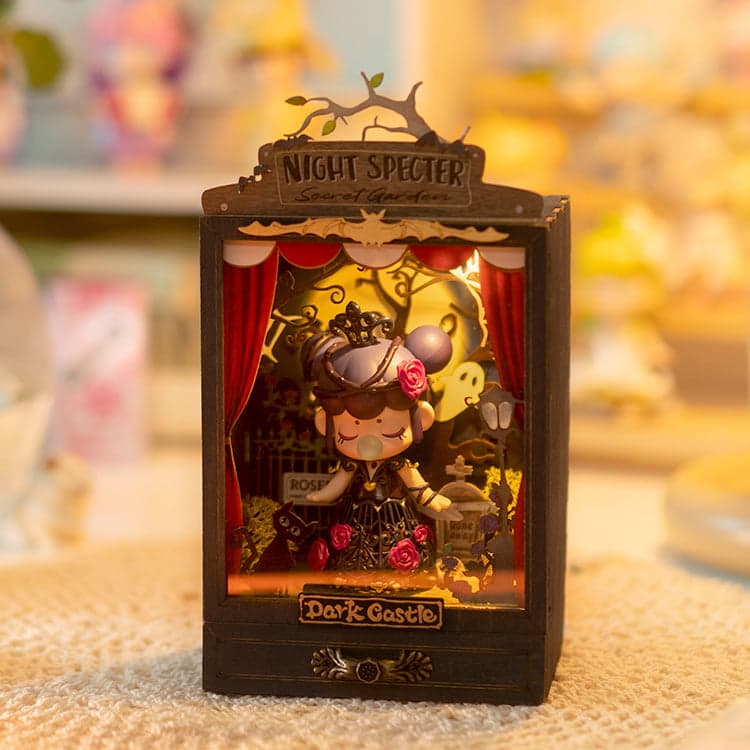 A box for figure doll display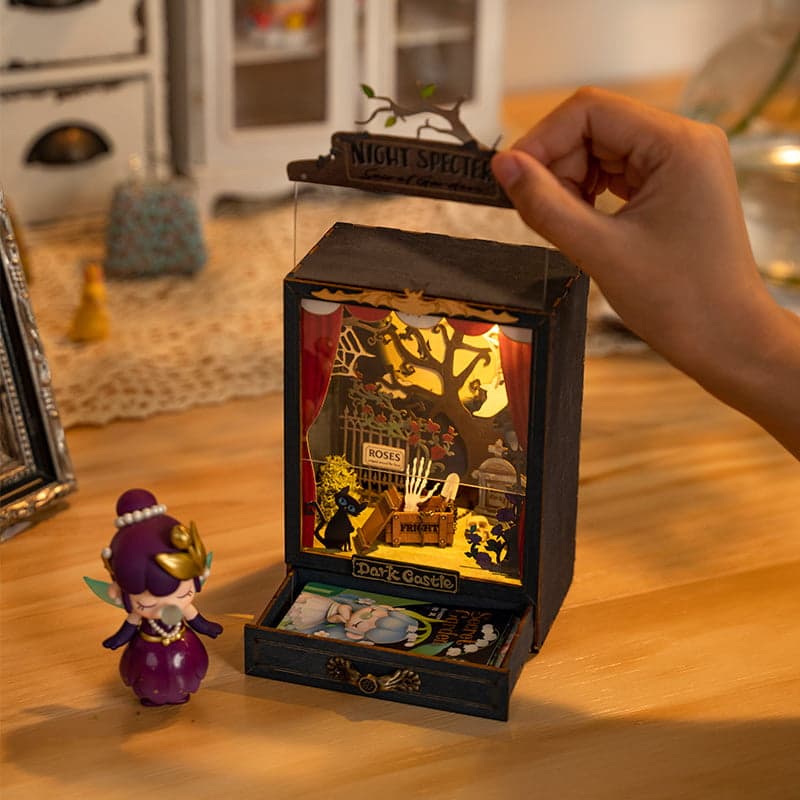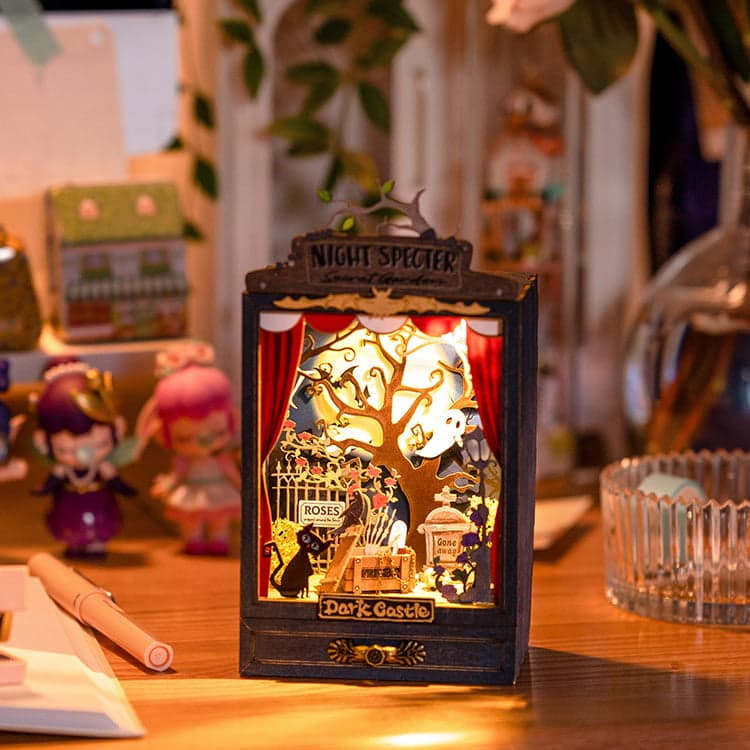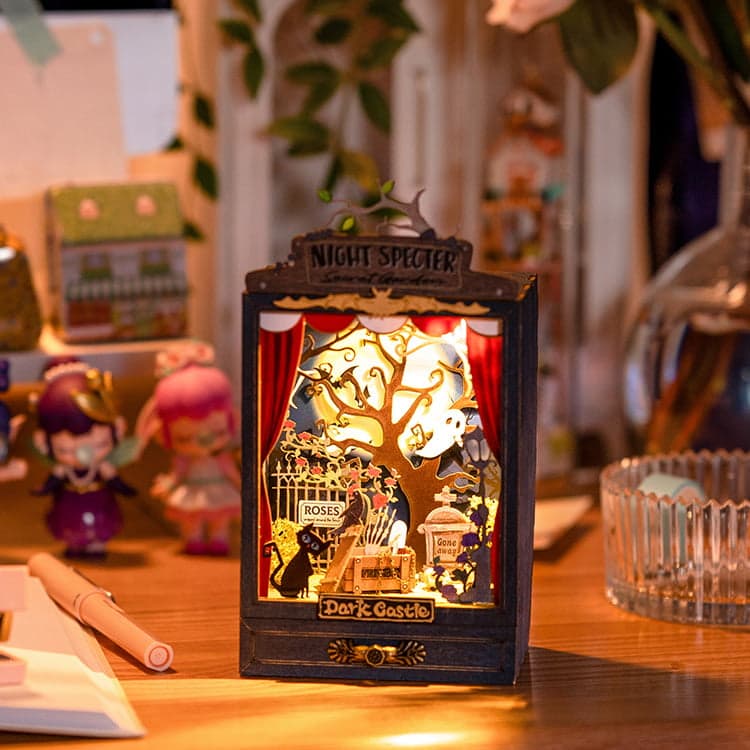 Exquisite decor with light on the table