Rolife Dark Castle DIY Dollhouse Box Theater DS023
Age Range(Description) :14 years and up
Material:Wood, Paper, etc.
Assembly Time: 1h
Assembled Size: 17*5*24cm
Pieces: 33
About this item
The dark castle dollhouse is symbolized gothic style, ancient Europe buildings, and thorny roses and graveyards that always come with old castles. A castle often comes with a cursed princess/prince or sealed vampire in it.
Description
ORIGINAL BRAND AND PRODUCT Rolife adheres to the original research and development concept and focuses on the Play-Brand of DIY models. Rolife insists on speaking to the world trends with China design, following cute and independent spirit to express the life attitude of the contemporary Chinese youth and recreate the new Ecology of oriental art toy.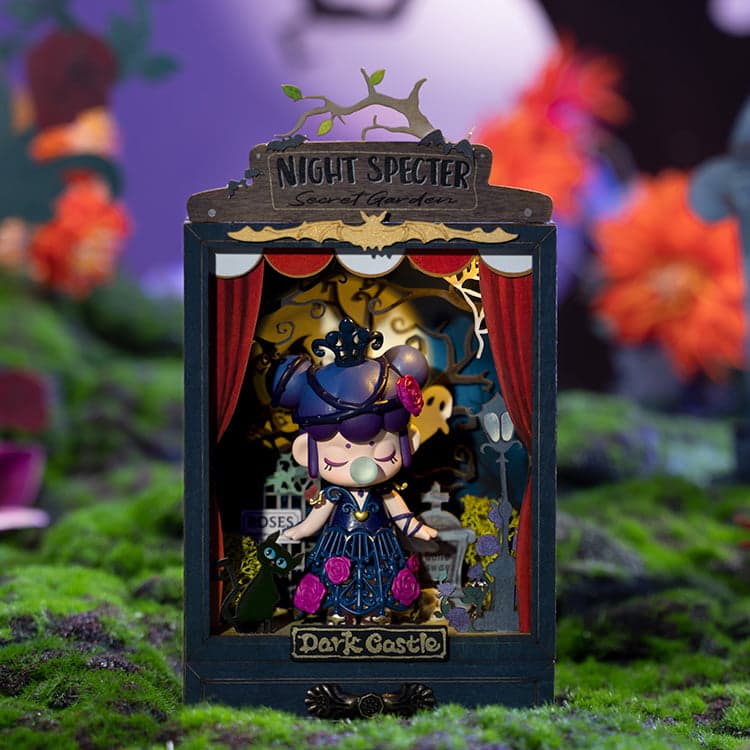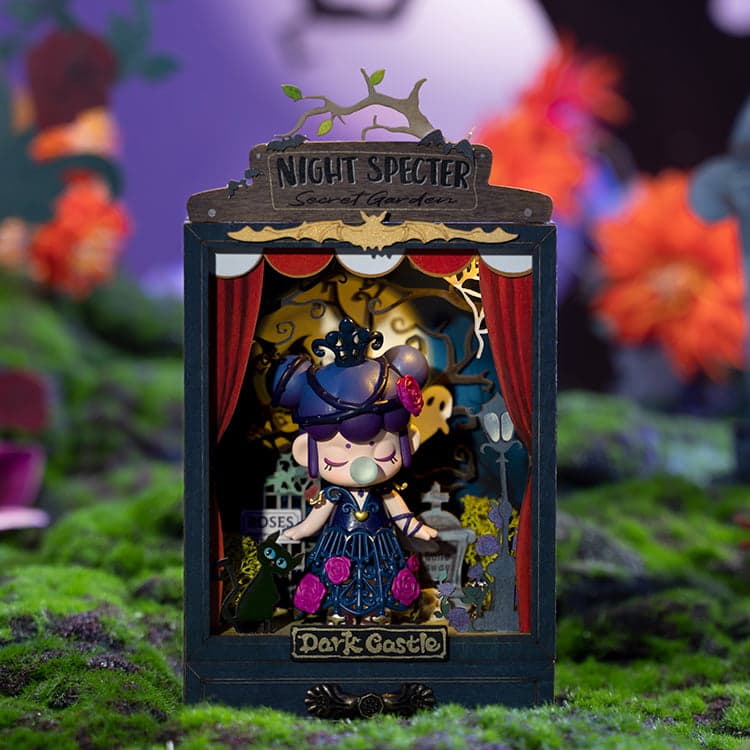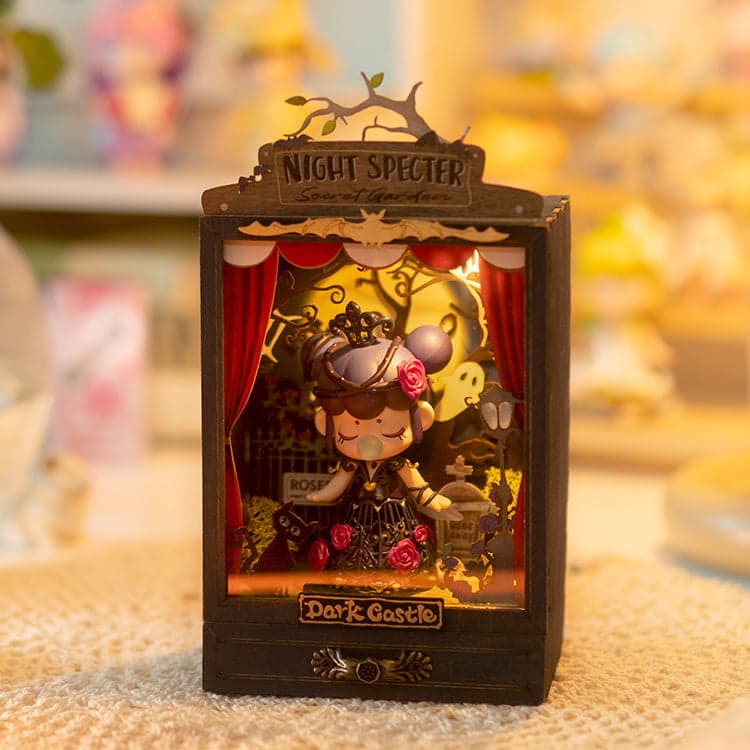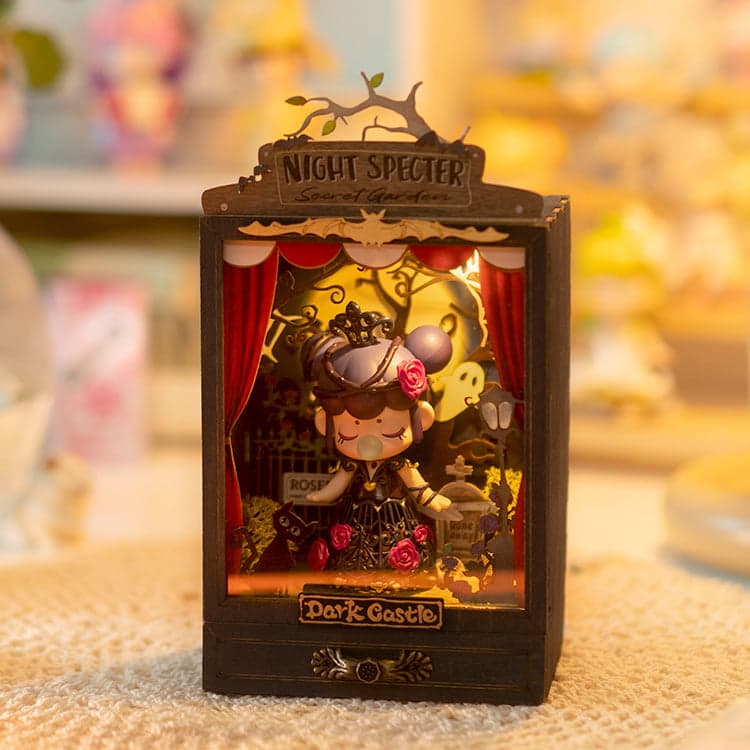 Mini Theater Matches with Figure Dolls: It can be used as a figure doll display scene to increase the sense of atmosphere – the figure doll can become the main character of the box theater to enhance the sense of immersion. 
This Dark Castle dollhouse will match perfectly with the Iron Artwork & Rose Queen Figure Dolls of our Rolife Nanci Seret Garden (or other 7-9 cm dark/cool style figure dolls of your choice).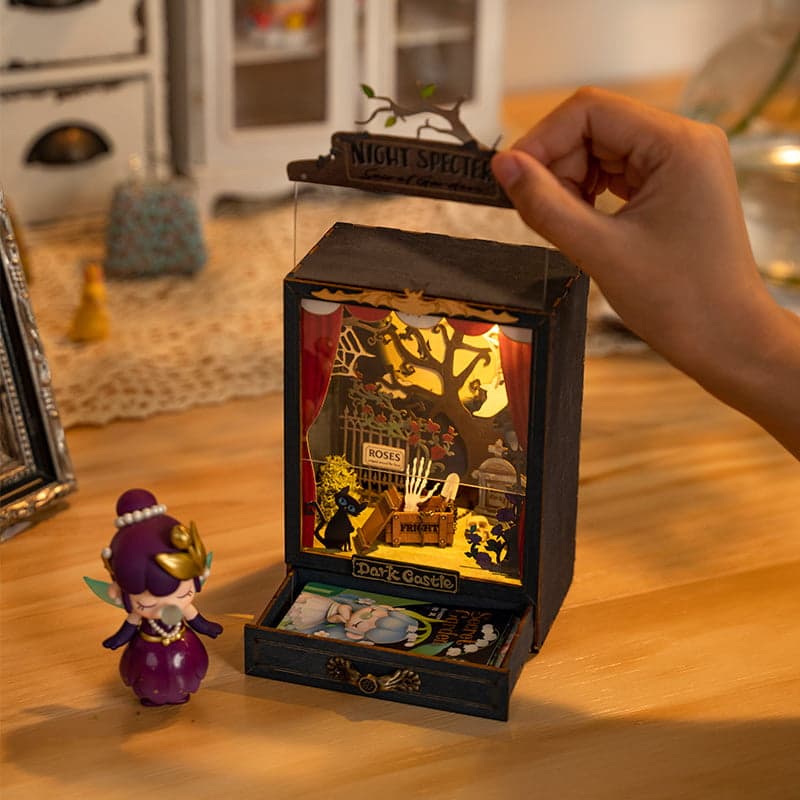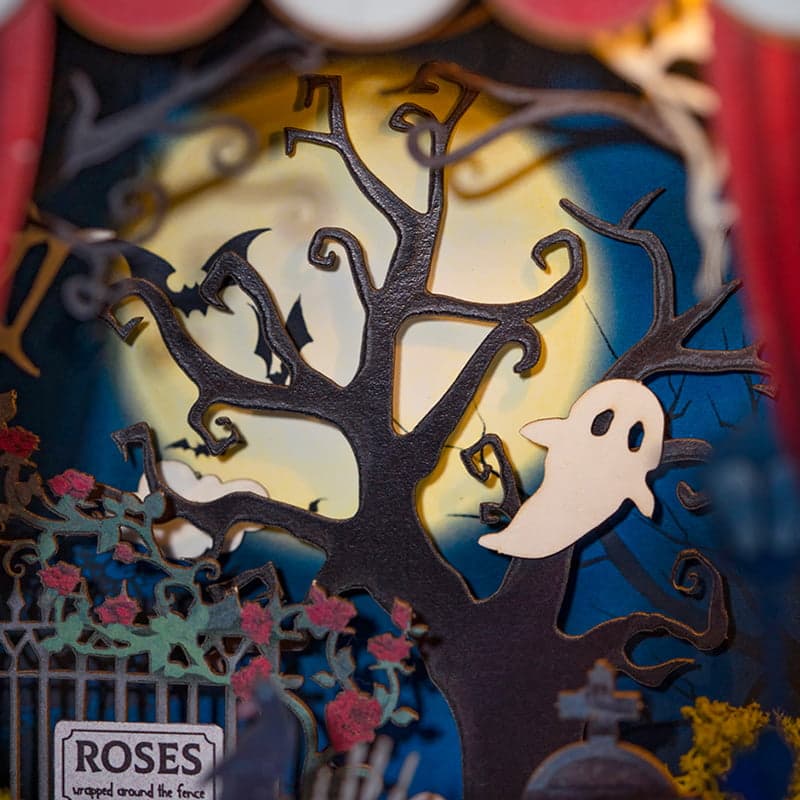 Function: Dustproof; pull-out PET board; transparent display; strage drawer
Ambient Warm Light: It also contains a warm light and a hidden battery box. Each light+battery box is assembled in one piece, no need to wire yourself, which is simple and beautiful.