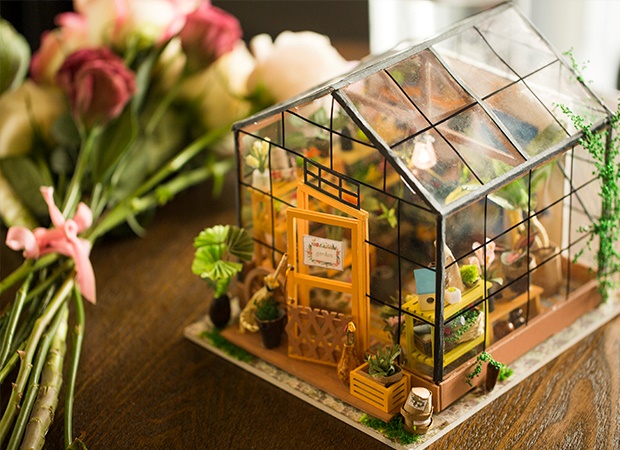 The 2018 China Kids Fun Expo was held in Shanghai New International Expo Center on 19thOctober.This time, Rolife attended with many brand products on booth E3B25, including DIY Art House, new series DIY Music Boxes, City Puzzle… and drew much attention.This is a large feast for sharing,and also a great shopping party for DIY lovers.
Now, let me introduce you more about it.
These charming DIY houses can be your pure land in the hustle and bustle of life. From an object, the dollhouse turns into a soul-filling harbor to slow down your pace in the fast-paced life. By looking carefully at the small details inside, you can relax from unnecessary anxiety and pressure. And the secret fairyland can only be reached by your own exploration.
The Flower Pot series have unique magic which can bring fresh air to the boring routine life. The combination of cute cartoon characters with succulent plants makes it the most fashionable kit on this Expo. For this series, you can do some DIY work and plant succulents at the same time. No matter the sweet Pot Kitty, cute Pot Koala, wise Pot Bunny, gentle Pot Puppy, or adventurous Pot Robot, there must be one that you like best.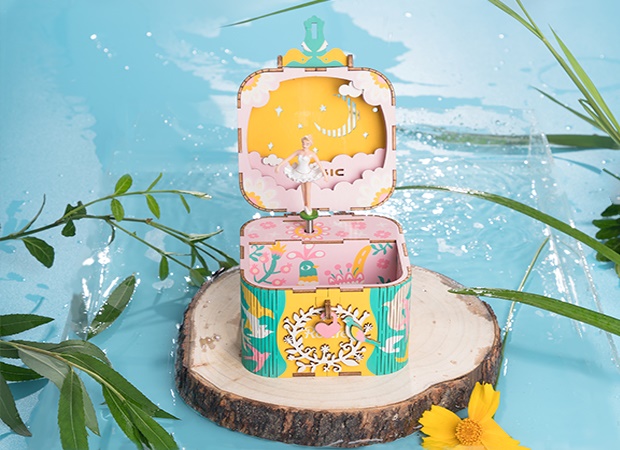 The City Puzzle series, a perfect combination of pen color and Monet aesthetics, is absolutely eye-catching on the Expo. These exotic architectures can easily give you a feeling of actually being there. And if you have the dream of traveling around the world within one day, now it's about to come true.
The DIY Music Box series also attracted lots of attention for its colorful illustrations and beautiful music. Music boxes can always satisfy a girl's expectations. Wind it up, here comes the sweet music. With the music box slowly rotating, it feels like falling into a dreamland where you can't help dancing with the music.
Rolife will attend more Expos and Exhibitions later. Welcome to join us next time!