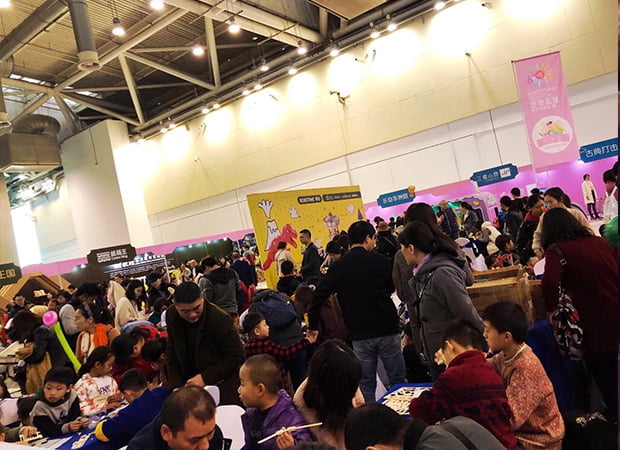 The eye-catching Robotime Parent-Child Experience Camp was held during 24th -25th November, 2018. A lot of parents and children lined up early in the morning at the entrance of Suzhou International Expo
Center. Now, let me show you what fun projects were there!
For this event, Robotime has set up six DIY challenges for the parents and children! The rules were also different from the previous. Each time you passed one round, you can voluntarily choose whether to participate in the next. If you gave up the next round, you could get the prizes you received already. If you chose to continue to pass the customs and failed to pass the customs, you would lose all the accumulated prizes. This is not a simple game, which needs parents and children to fight together!
Round one
In the first round, the children were entirely attracted when they opened Robud's jigsaw puzzles. within three minutes, many children have completed this challenge without the help of parents!
Round two
The second round needed to be passed within ten minutes. With the help of their parents, most children assembled these DIY kits of Rowood very patiently. And some of them even looked at the progress of other children from time to time. Looking at these serious faces, we were so proud of them.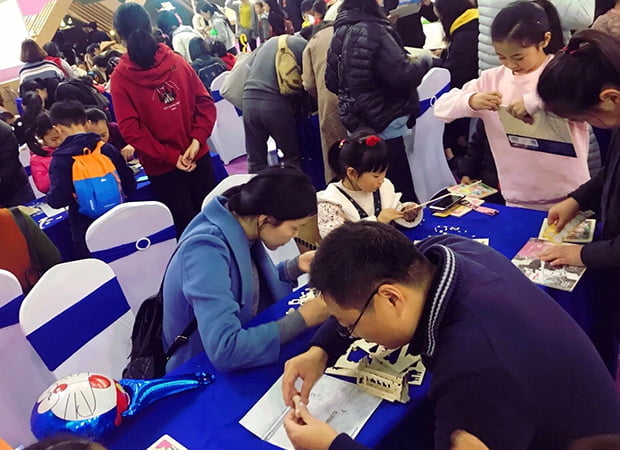 Round three
This round was harder. Some children felt that they might not be able to pass this round within the limited time. So they stopped, and took all the prizes they have already won with satisfaction. At the same time, a group of little warriors were still fighting hard in the front line. Successfully, they assembled Rokr's solar energy windmill, and ran to the next round!
Round four
The next was to assemble Rolife's DIY dollhouse which is quite time-consuming. After playing a few rounds, most children were worn out. A lot of children stopped here, but some of them still didn't give up.
Round five
For this round, most parents and children were obsessed with the beautiful shapes of Rolife's City Puzzle series. Just experiencing these DIY dollhouses and then being attracted by the City Puzzle series made them even more interested in assembling.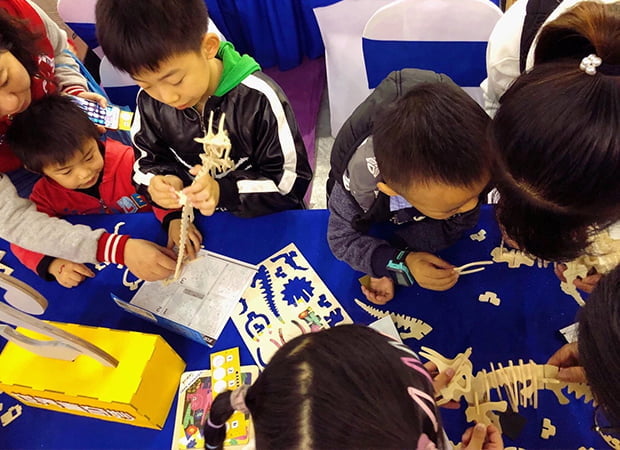 Round six
The site of last round was quite crowded, a lot of audience were waiting here. In the last stage of the game, the left warriors were still quite excited. Although Robud's super-light dinosaur clay was really difficult, our little warriors passed it eventually! When they finally passed all these rounds, everyone cheered for them! And the children and parents were so happy and proud!
After seeing all these, do you want to participate? Welcome to join us next time!