Rolife Suri Go For Outing Series Surprise Figure Dolls
Toy Figure Type: Doll
Brand: Rolife
Age Range(Description): 14 years and up
Item Size:85-111mm
Material: PVC/Paper
Theme: Gift, Christmas, Holiday, Birthday
About this item
【Blind Box】The Suri Gods Creation series has a total of 12 ordinary dolls and 1 secret version.
【About Random】Note – each blind box is randomly arranged. Each package includes 1 beautiful random character and 1 character card. Before opening, no one knows which doll you unwrap. Seize the chance to get the precious hidden doll!
【Dolls Size】Stylized collectable doll stands 85-111mm tall. Item weight is at the range of 45.7-98g. Each package box is 75*75*120mm(L*W*H). The whole set package is 310*231*122mm(L*W*H). We measure the size and weight manually. Slight differences are considered normal.
【Material】Highly Polymerized PVC Resin Material. Non-toxic, harmless, odorless, waterproof.
【The Perfect Gift】An endearing gift or home decor to someone special. It will make a memorable gift that will be cherished forever. Such as birthday/ Christmas Day/ Valentine's Day, and every happy sweet moment!
Description
Series Name: Rolife Suri Go For Outing Surprise Figure Dolls
Surprise Figure Dolls: This series includes 12 different figures. Maybe you will get 1 HIDDEN EDITION figure (Catch dragonflies). A certain chance to win this hidden edition.
You will never know what you get until you open the box!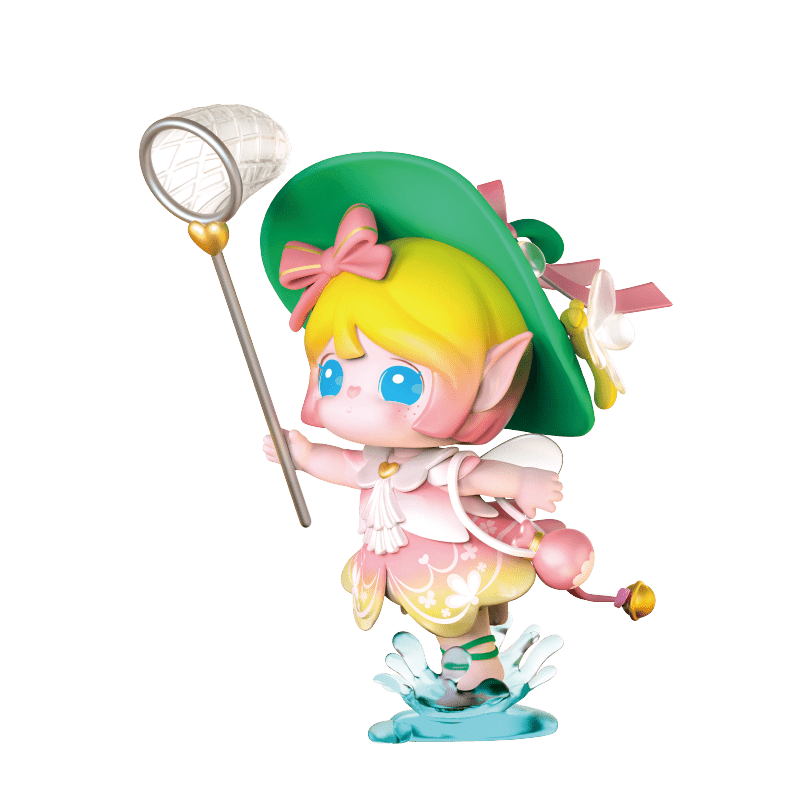 HIDDEN
捉蜻蜓 Catch dragonflies