Rolife Fascinating Book Store DW004
Age Range: 14 years and up
Material: plastic
Assembly Time: 60min
Pieces: 108
About this item
Fascinating Book Store DW004 is a plastic DIY miniature house from Rolife Super Creator-Super Store Series. You can just spend 1 hour assembling the exquisite plastic house for its insertion-design! You can light up the tiny store by the smart light. You can also connect Rolife Super Creator – Super Store Series to create different shapes.
If you like this Fascinating Book Store, take it home!
Description
This is a finished Fascinating Book Store.
Imagine you are the owner of the book store. There are so many books in your store, and people can come here to study. Therefore, it's a place, you think, that can provide people knowledge and develop themselves…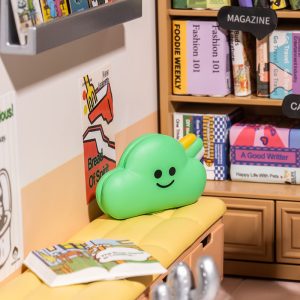 This is a reading lounge area. You can image that you are reading at here and feeling the smelling of the book. You will be overwhelmed by these exquisite book toys!
These book toys are easy to make for the stickers. No glue and paper-cutting. You will reduce much time on it.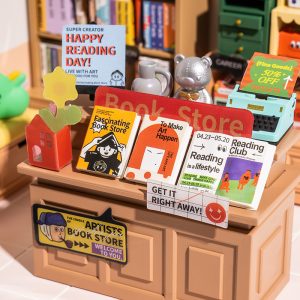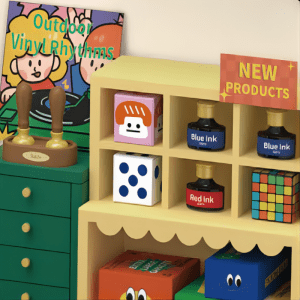 The left picture shows an exclusive area for stationary lovers. In the book store, books are not the only one. You can find ink and Rubik's cube. 
The right picture shows an openable drawer for you. You can put your small parts like earrings in there.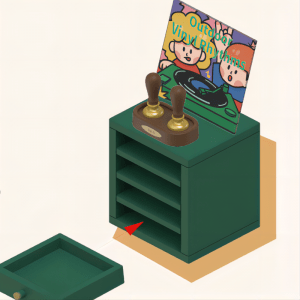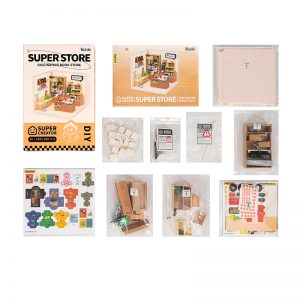 The insertion design makes it easy for you. You can assemble a vivid house easily in a short time, 1 hour!
This is a smart battery box. You can touch it to turn on / off. Long press on the touch light can adjust its brightness!
You can buy roof and dust-proof door separately to make your book store more fun.
The roof and dust-proof, which assemble easily, can keep your book store clean.
Each miniature house in this series can be assembled together like the pictures shown by above accessories.
The edges of the boards are equipped with connectors, supporting "—" horizontal stacking, "I" vertical stacking and "L" type. 
The package of our product is as shown. 
We will wrap the product carefully so that you will receive a perfect gift.