Morning Fruit Store DS009
Age:14+
Material:Wood, Paper, Metal
Assembly Time: 6h
Assembled Size: 85*65*153mm
Pieces: 56
About this item
Morning Fruit Store is one of mini houses from Mini Town series. With sky-blue and yellow as the main colors then dotted with few green color, this house looks fresh and bright. It's a warm scene that reminds people of buying fresh fruits on sunny morning. What's more, with a roof that can be taken off, this house can combined with others in this series.
Description


DS009 Morning Fruit Store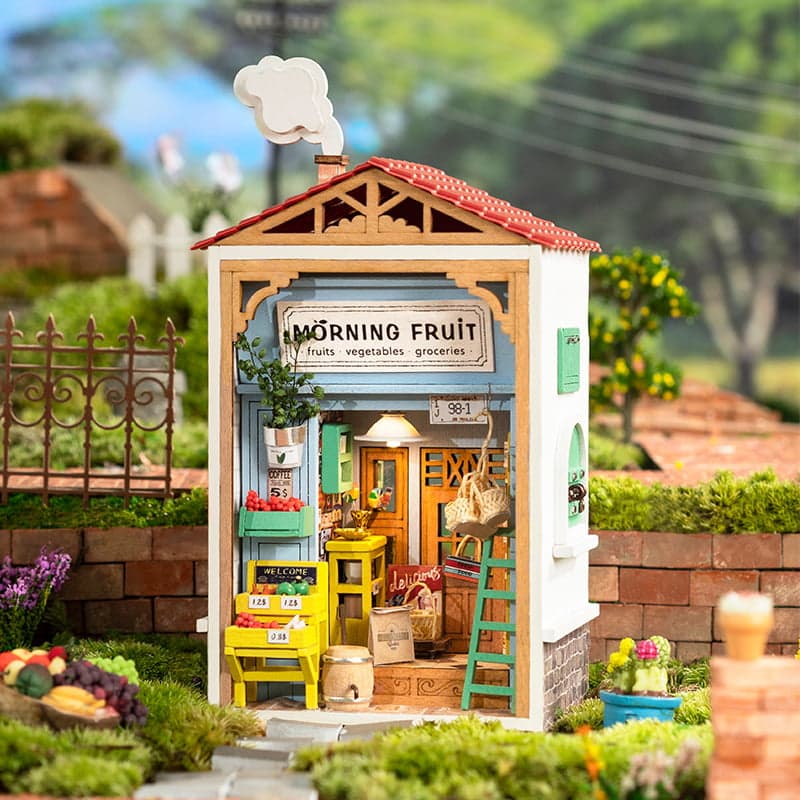 In the early morning, the Morning Fruit Store is filled with fresh fruits and sweet jam on the shelves. It's the only fruit store in town. The owner gets up every morning to prepare fresh fruits for people in the town. In addition to letting everyone eat delicious fruits, the owner also likes singing very much. After selling all fruits, she closes the store and begins to enjoy music time with her band in the afternoon. Several people form a band in town and they often invite everyone to watch their performances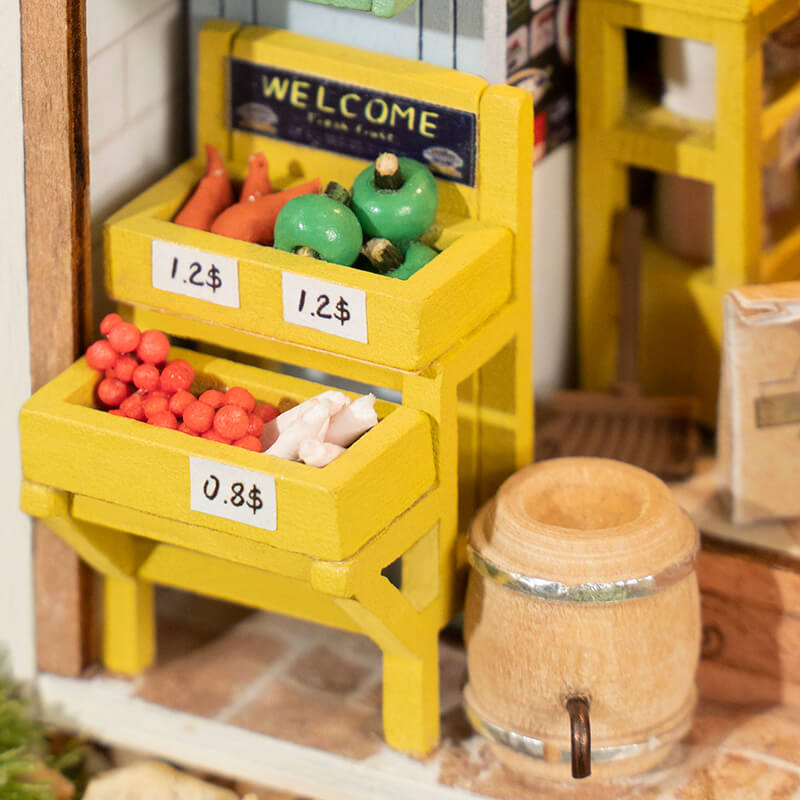 Double-deck rack with fresh fruits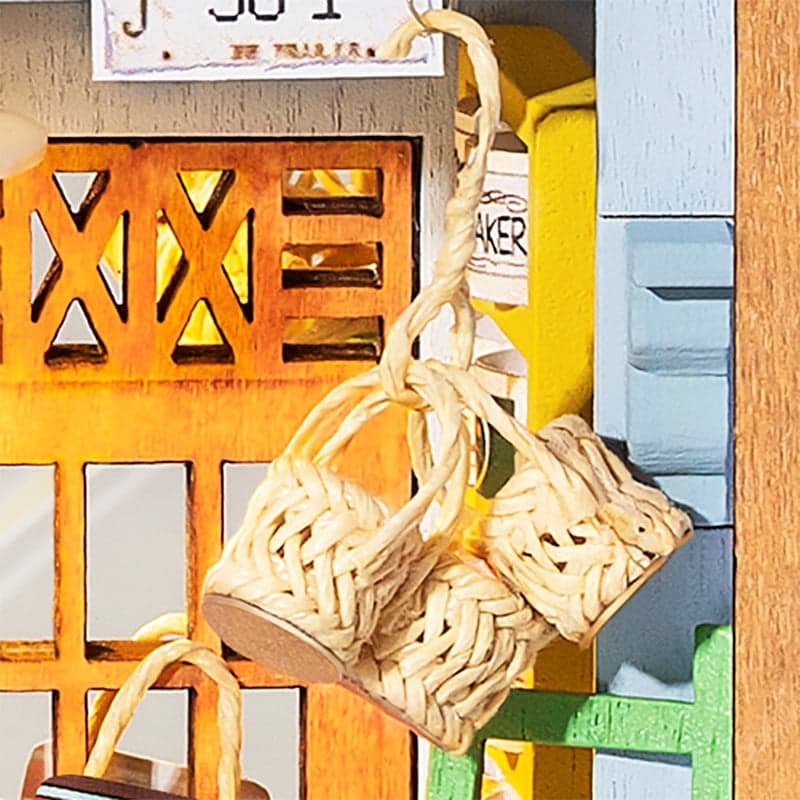 Hand-knitted fruit basket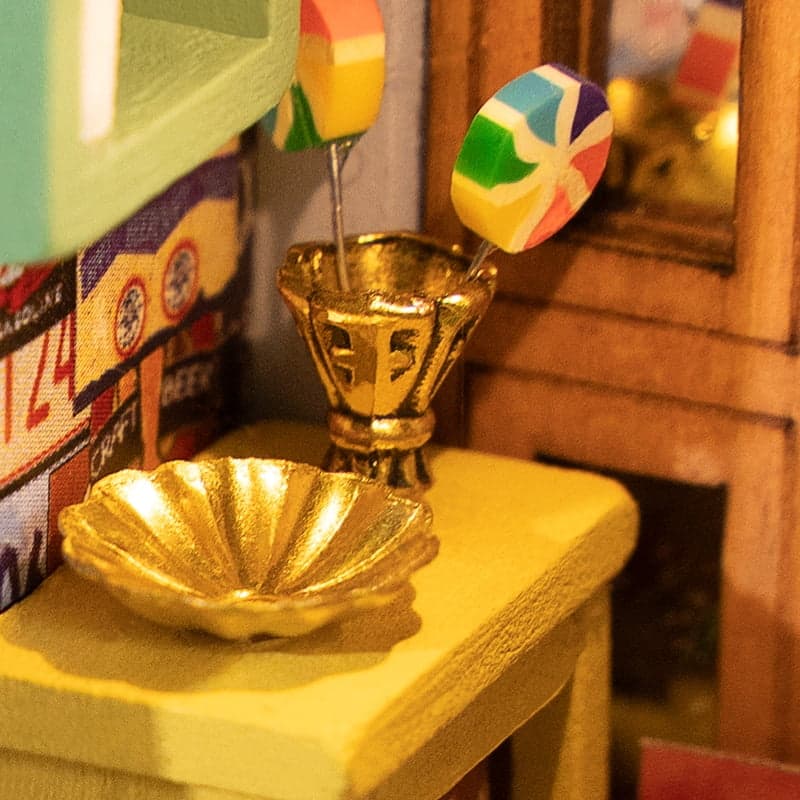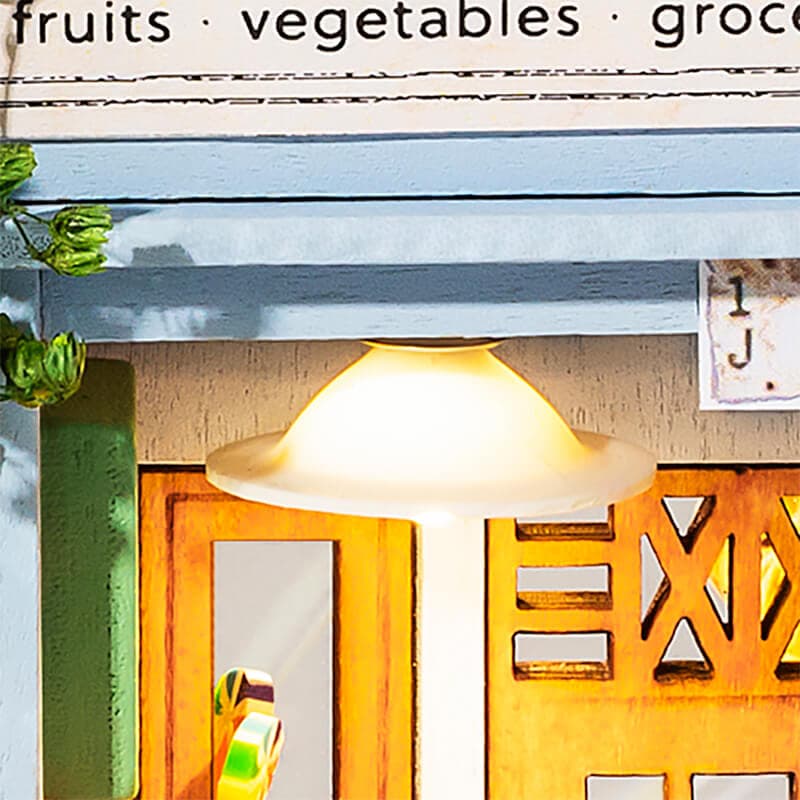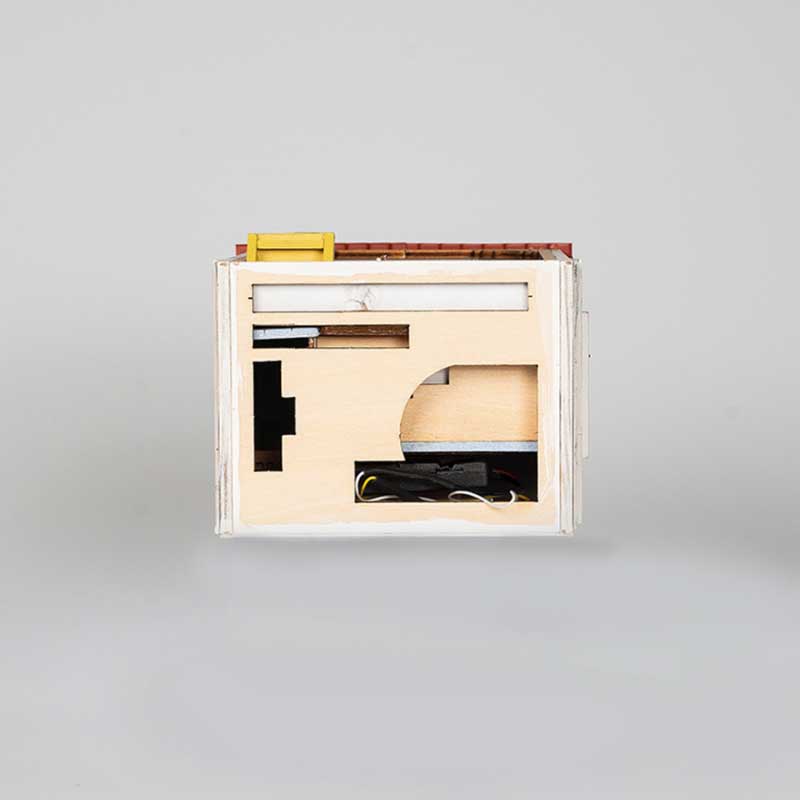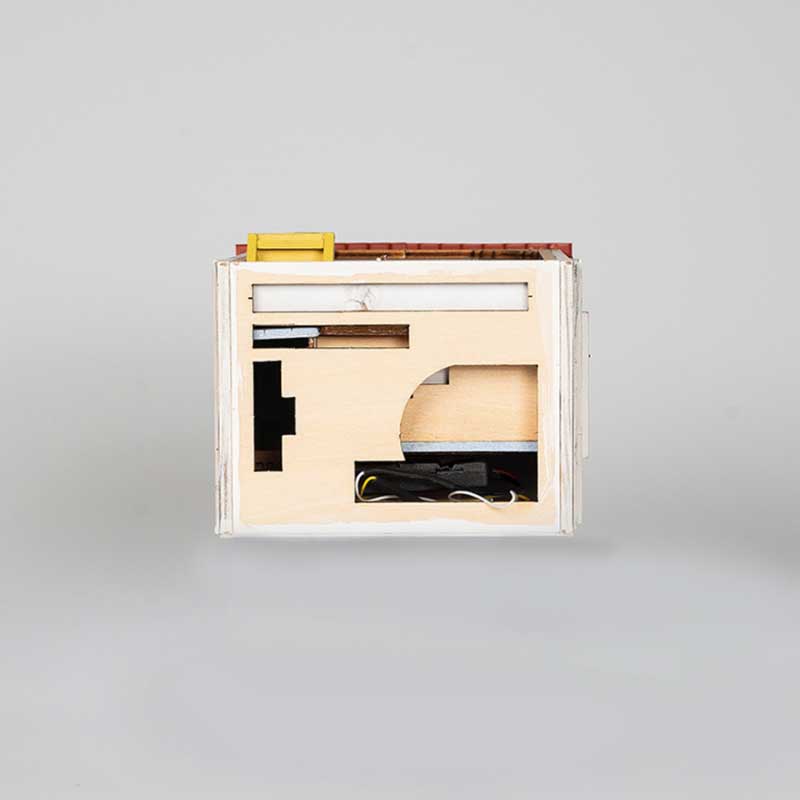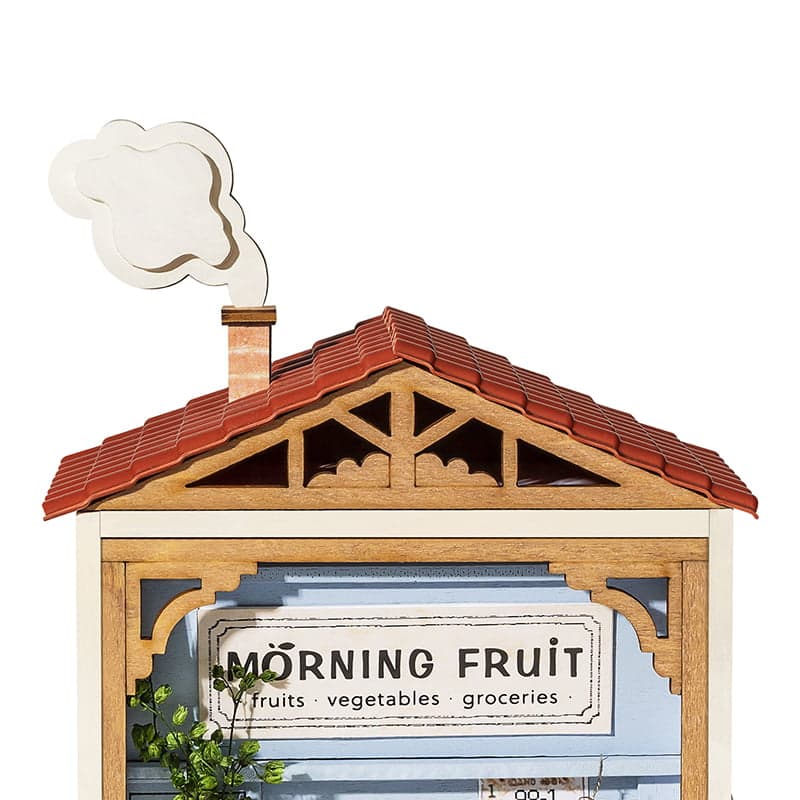 This mini house creates a scene of fruit store with a delicate design and details. There is a double-deck rack with fresh and luscious fruits. You can see the vintage sign board and triangle roof beam. There are exquisite metal fruit plate on the table and various fruit jam under the fruit rack. This lovely store is waiting for customers.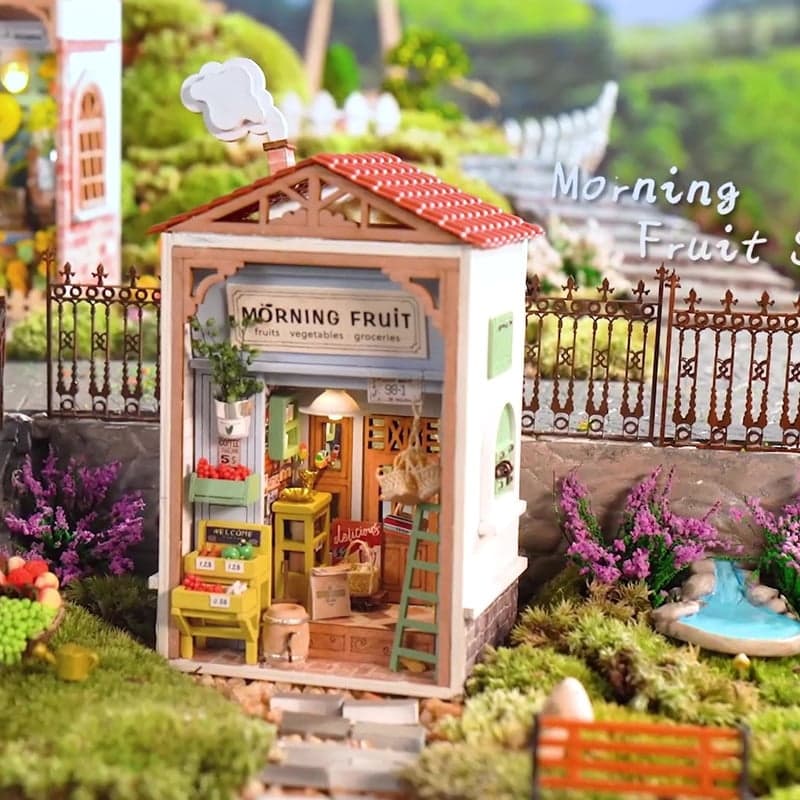 Mini fruit store scene in a box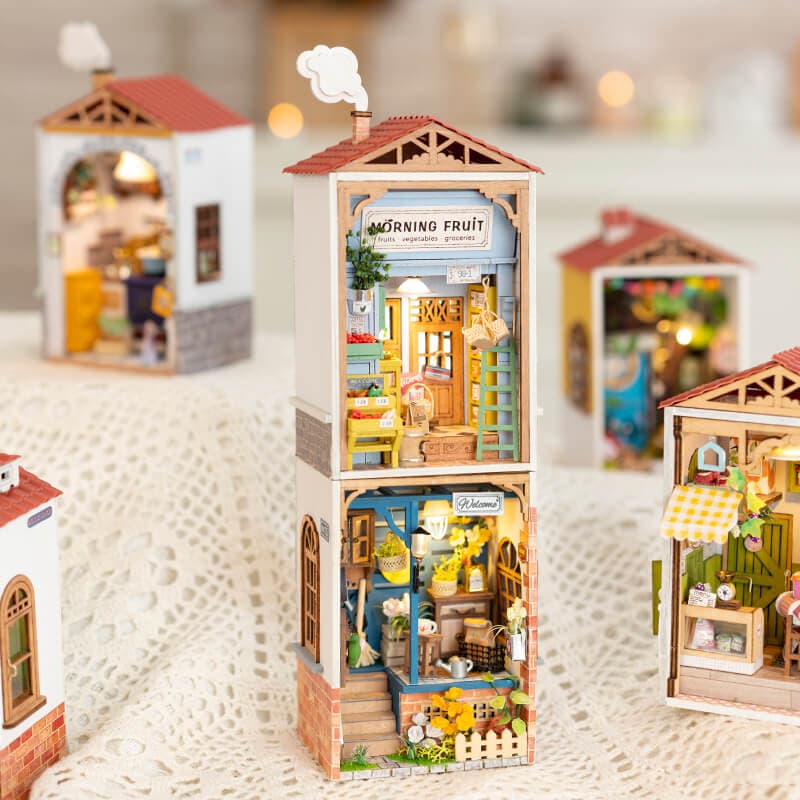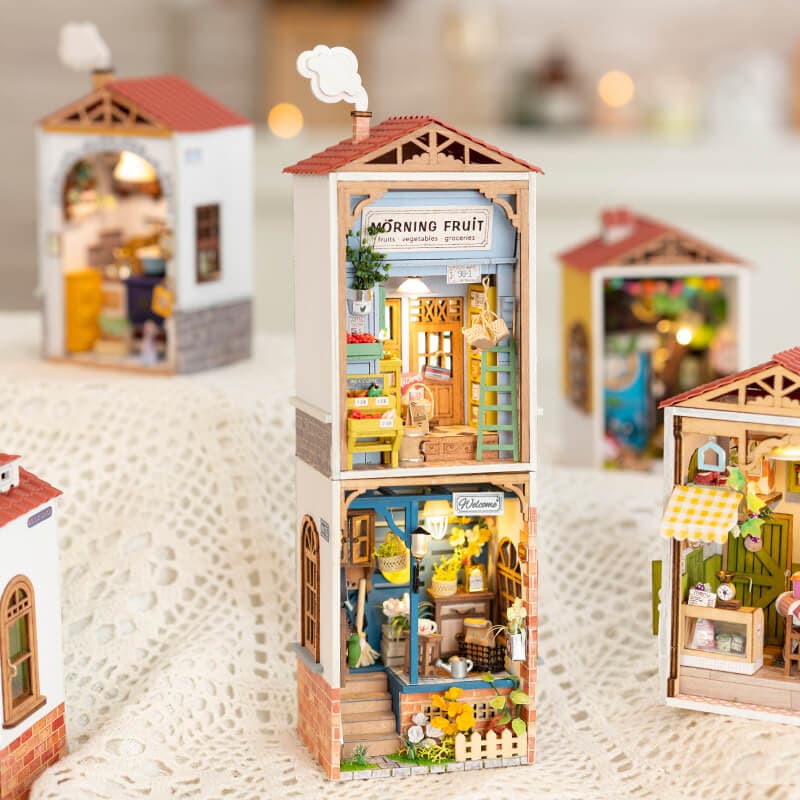 Creative combination of different houses